Gabrielle Fox Joins The 2018 Playwrights For A Cause Lineup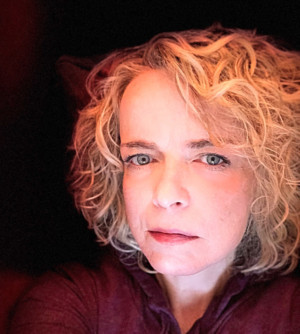 The final writer for the annual PLAYWRIGHTS FOR A CAUSE benefit event is Planet Connections' own award-winning writer Gabrielle Fox. This event, this year, dealing with the concepts and culture of sexuality, will be the evening of August 27 at 7:00 p.m. at the Theater at the 14th Street Y, 344 E 14th St, New York City.
"I have been fortunate enough to be an audience member, artist, nominee, award winner and now playwright for a cause in the Planet Connections Theatre Festivity," says Fox, a multi-award-winning and oft-produced playwright, "In each role I have been moved and inspired by fellow artists and have been propelled to become more active in social causes," she continued. On the topic of being named recipient of PCTF's prestigious Activist's Award, she said "Winning the Planet Activist Awards remains the most meaningful aspect of my playwriting career and it has encouraged me to keep connecting arts to activism" she concluded.
Gabrielle Fox's play, The Home, won awards for outstanding playwriting, and overall production and was presented in the La MaMa New Playwright Marathon in New York. Ms. Fox teaches playwriting for Howard Meyer's Acting Program and the Young Author's Conference. She co-produced - and was featured in - "Glass Ceiling Breakers" with the Axial Theatre, the first women's playwright festival in Westchester County. She founded Theatre Revolution, LLC and is a member of The Dramatists Guild. www.gabriellefoxwrites.com
2018 marks Planet Connections' 10th year and Playwrights for a Cause's sixth year.
Ms. Fox rounds out a powerful line-up of some of the strongest names in New York independent theatre playwrights. The contributing Playwrights for this event include: Lucy Boyle, Migdalia Cruz, Catherine Filloux, Regina Taylor, and Lucy Thurber.
A reception will follow the performance. The cast and production team will be announced shortly. Benefit tickets for reserved seating will be $20 - $125. Reservation information will be announced shortly.
The event, designed to address a powerful social and topical issues facing our society today through the works of prominent playwrights, will delve into, but not define ... Sexuality.
Related Articles
More Hot Stories For You
Broadway League Approves 15-Second COVID-19 Test For Actors and Crew; League President 'Cautiously Optimistic' About Early 2021 Return
Broadway League President Charlotte St. Martin told the New York Post that for the first time, she feels 'cautiously optimistic' about Broadway being ...

QUIZ: Spend a Day at North Shore High and We'll Tell You Which Mean Girls' Plastic You're Most Like!
Are you a Cady, Regina, Karen, or Gretchen? Take our quiz to find out which of the North Shore plastics are you!...

VIDEO: Watch Bernadette Peters in Concert to Benefit Broadway Cares/Equity Fights AIDS
A free stream of Bernadette Peters: A Special Concert, a benefit for Broadway Cares/Equity Fights AIDS, will stream today, July 10, at 8 pm Eastern!...

Jesse Tyler Ferguson and Justin Mikita Welcome Their First Child, a Son Named Beckett Mercer
Jesse Tyler Ferguson and husband Justin Mikita have welcomed their first child, a son named Beckett Mercer!...

VIDEO: Watch JOSEPH AND THE AMAZING TECHNICOLOR DREAMCOAT with The Shows Must Go On- Live at 2pm!
The Shows Must Go On has brought the theatre home every weekend throughout lockdown, entertaining millions of theatre fans. The YouTube channel will c...

Amanda Kloots Shares Details of Husband Nick Cordero's Memorial, and What is Helping Her Through This Difficult Time
Amanda Kloots took to Instagram to share details about a private memorial that was held for her husband, Nick Cordero, and how she is working through ...