Click Here for More Articles on THE ILLUSIONISTS
FREEZE FRAME: Meet the Cast of THE ILLUSIONISTS - TURN OF THE CENTURY
The Illusionists - Turn Of The Century returns to Broadway for the third consecutive holiday season with a new show designed to transport audiences back to the golden age of magic.
The Illusionists' limited engagement plays through January 1, 2017 at the historic Palace Theatre (47th Street and 7th Avenue), a venue renowned for housing the world's premiere magicians and vaudeville acts at the turn of the twentieth century.
The cast of The Illusionists - Turn Of The Century is led by The Clairvoyants (Thommy Ten and Amélie van Tass), who were recently crowned first runners-up in NBC's 2016 "America's Got Talent" competition. The cast also features DAna Daniels (The Charlatan), Charlie Frye (The Eccentric), Mark Kalin (The Showman), Jinger Leigh (The Conjuress), Justo Thaus (The Grand Carlini), and Rick Thomas (The Immortal), joined by returning audience favorite Jonathan Goodwin (The Daredevil).
Photo Credit: Walter McBride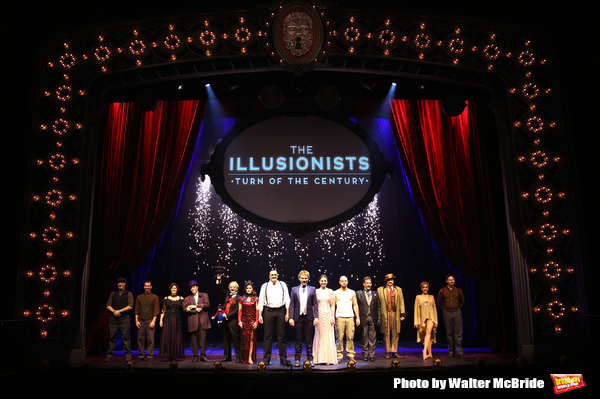 'The Illusionists' during a press preview of 'The Illusionists - Turn of the Century' at The Theater Center on November 29, 2016 in New York City.
Related Articles