Click Here for More Articles on ANASTASIA
Exclusive Photo Coverage: Go Inside the ANASTASIA Gypsy Robe Ceremony
What started as a 1997 animated movie with music by composers Stephen Flaherty and Lynn Ahrens is now a full-blown Broadway musical that's been twenty years in the making. Earlier this week, Anastasia opened at the Broadhurst Theatre and BroadwayWorld was on hand for the sacred Gypsy Robe ceremony. Check out photos with recipient Shina Ann Morris below!
Shina Ann Morris' Broadway credits include: Holiday Inn, Cinderella, Annie (Star to Be), Nice Work If You Can Get It, Anything Goes (u/s Erma), West Side Story (Consuela). Tour: Chicago. New York: Encores! The Most Happy Fella, Bells Are Ringing. BFA, University of Michigan. Thanks to God, Mom, Sasha, Dad, family, WB, MM, teachers, Telsey team, Darko, Peggy, Adam, and my heart, Mark.
The Gypsy Robe began in 1950, when Bill Bradley, in the chorus of GENTLEMEN PREFER BLONDES, borrowed a dressing gown from Chorus member Florence Baum and sent it to a friend in CALL ME MADAM on opening night Oct 12, 1950 saying it was worn by all the Ziegfeld beauties and would "bless" the show. A cabbage rose from Ethel Merman's gown was added and the robe was passed along to the next Broadway musical on opening night. The tradition evolved so that the robe is now presented to the "gypsy" who has performed the most Broadway musicals on a chorus contract. Along the way, the robe is decorated, painted, patched, stitched, and signed by everyone in the show, becoming a fanciful patchwork for an entire Broadway season.
Photo Credit: Walter McBride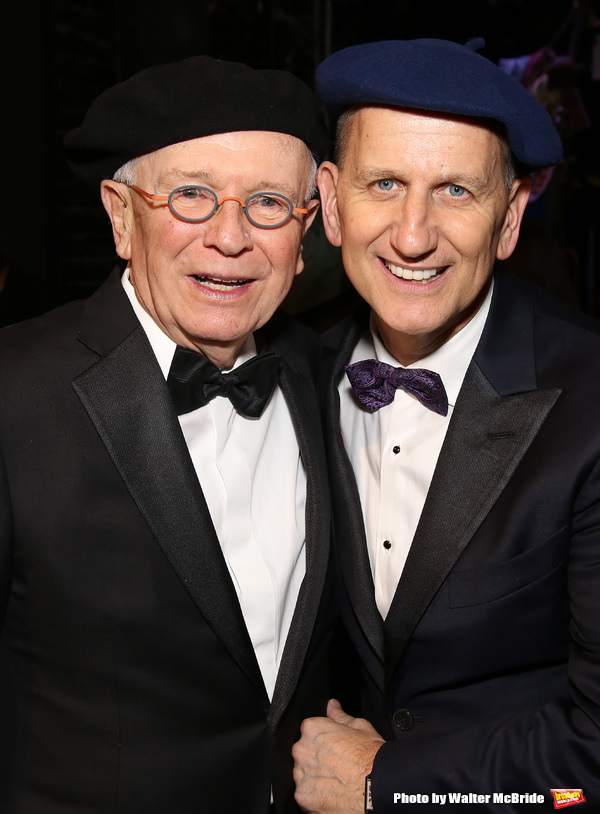 Terrence McNally
and
Tom Kirdahy
Ramin Karimloo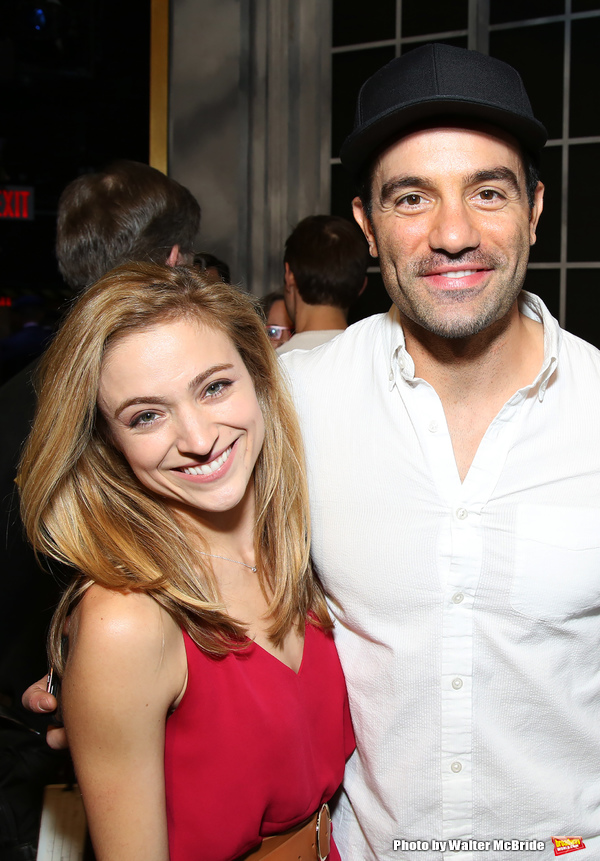 Christy Altomare
,
Ramin Karimloo
Caroline O'Connor
and
John Bolton
Christy Altomare
and
Derek Klena
Christy Altomare
,
Ramin Karimloo
and
Derek Klena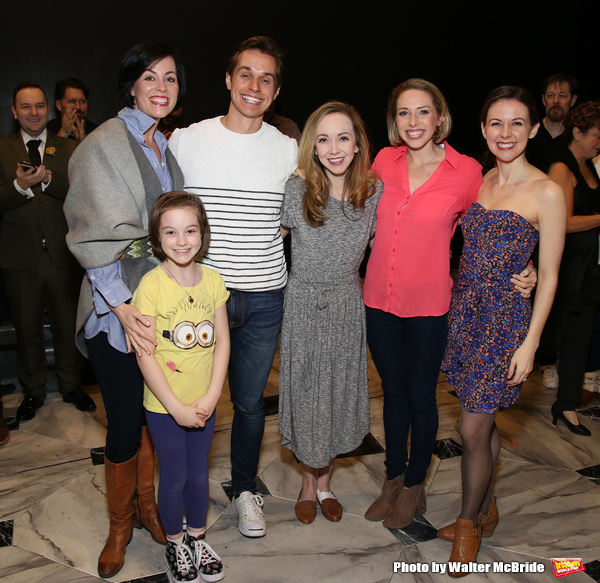 Cast members making their Broadway debuts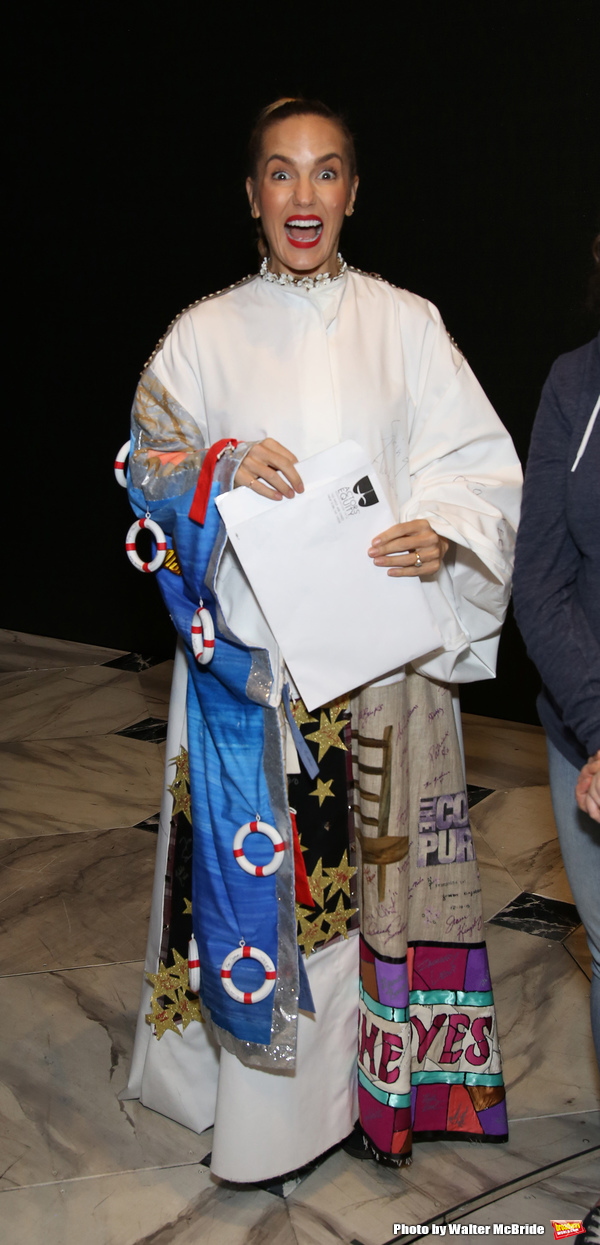 Katie Webber
(Charlie and the Chocolate Factory)
Terrence McNally
and
Tom Kirdahy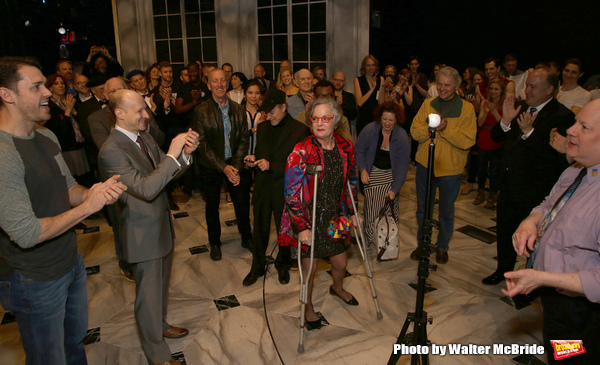 Jennifer Smith
Stephen Flaherty
,
Jennifer Smith
,
Terrence McNally
and
Tom Kirdahy
Christy Altomare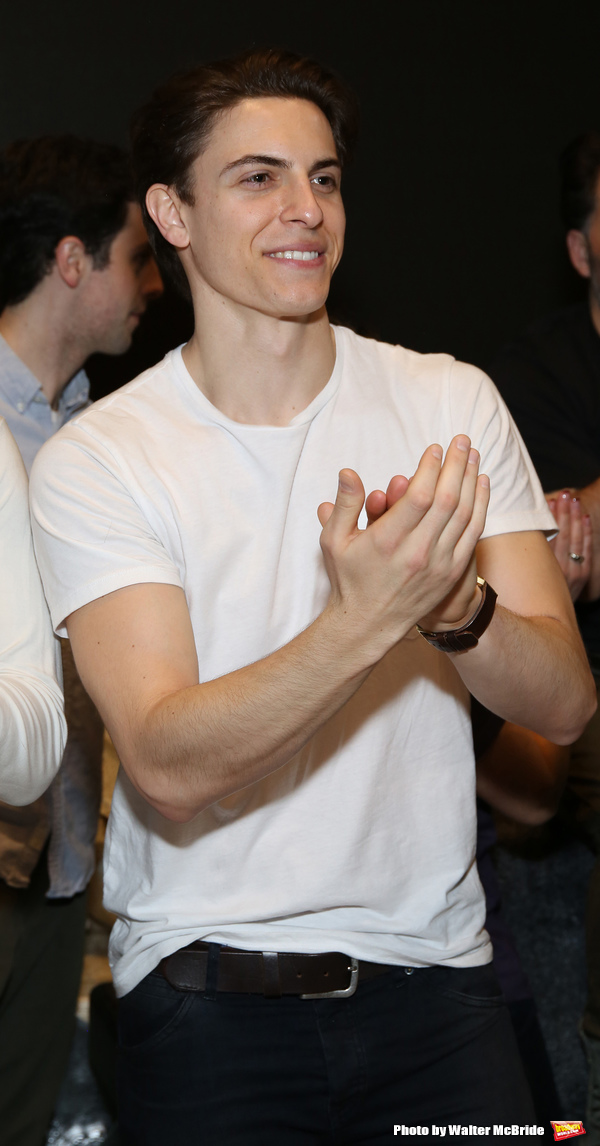 Derek Klena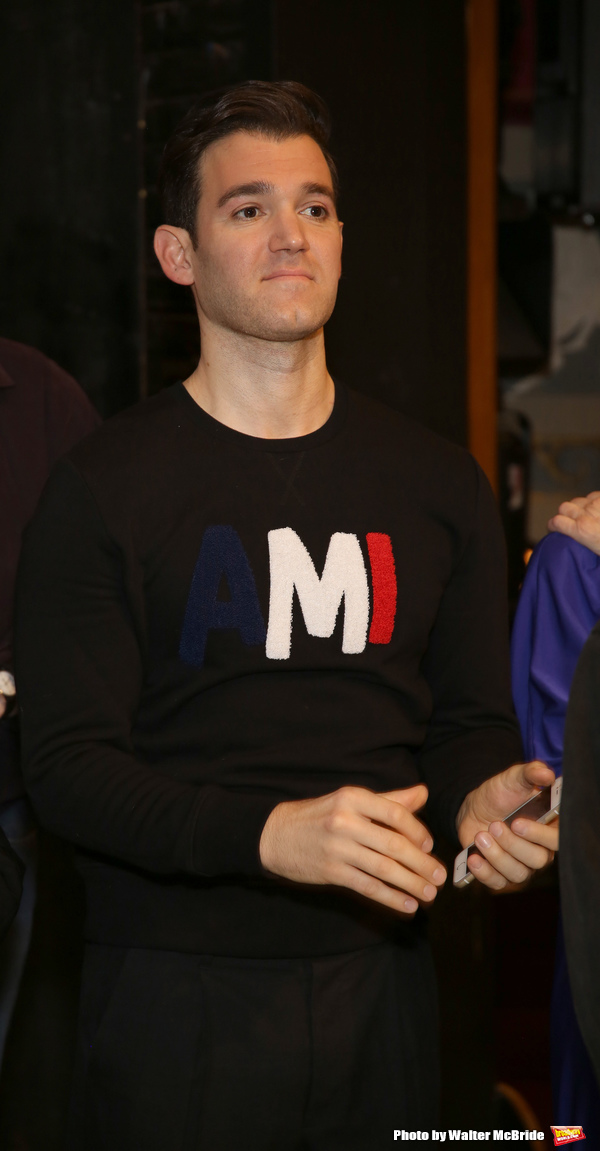 Constantine Germanacos
Katie Webber
(Charlie and the Chocolate Factory)
Shina Ann Morris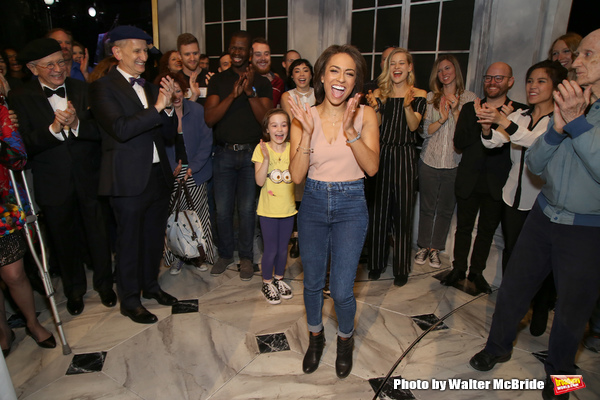 Shina Ann Morris
Terrence McNally
and
Tom Kirdahy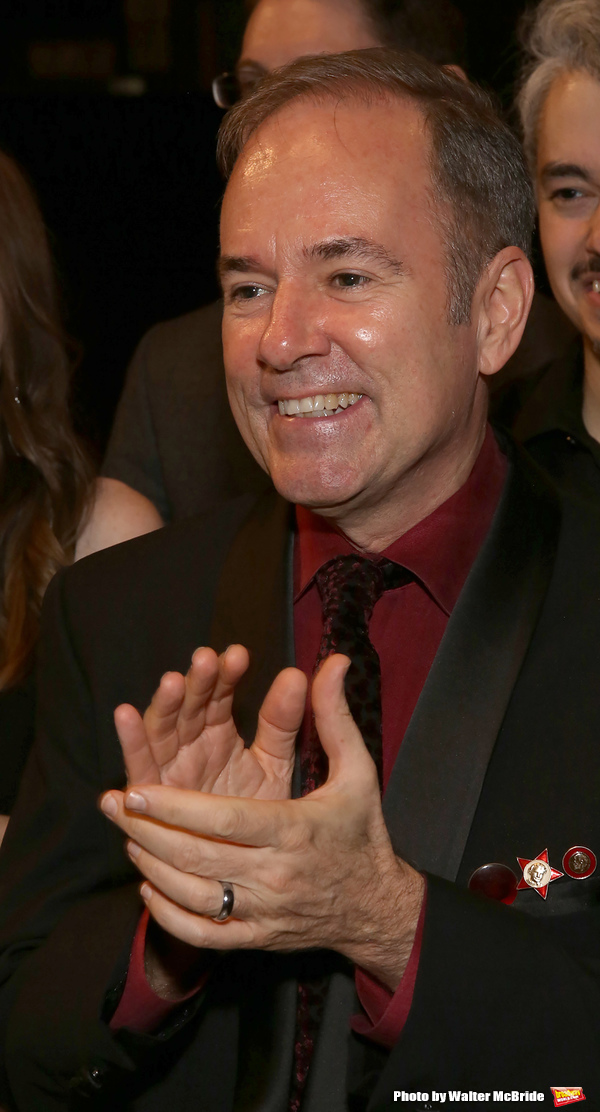 Stephen Flaherty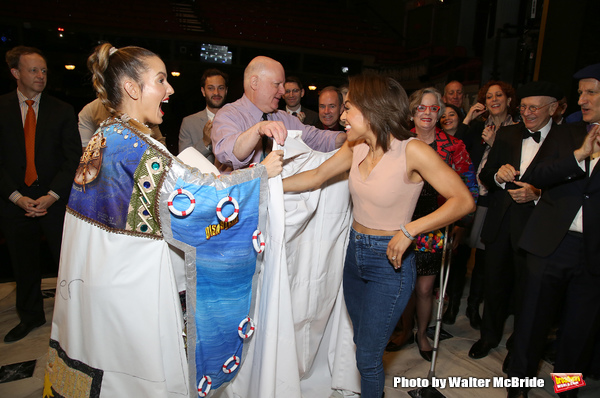 Katie Webber
,
David West
phal and
Shina Ann Morris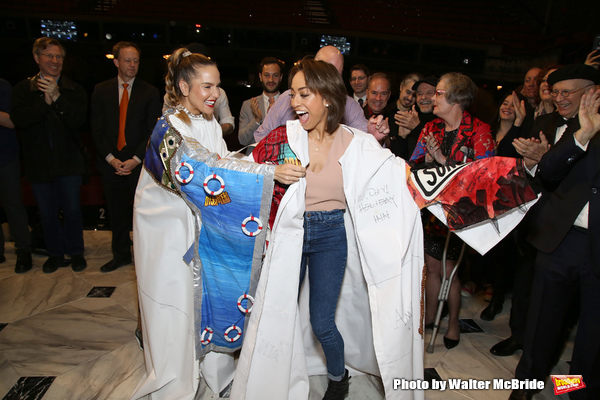 Katie Webber
and
Shina Ann Morris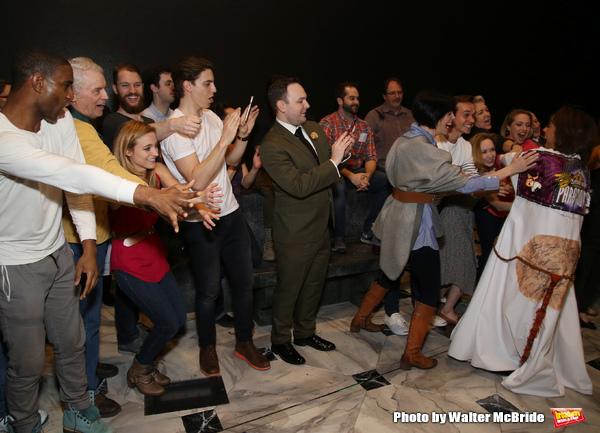 Shina Ann Morris
Ramin Karimloo
,
Katie Webber
and
Shina Ann Morris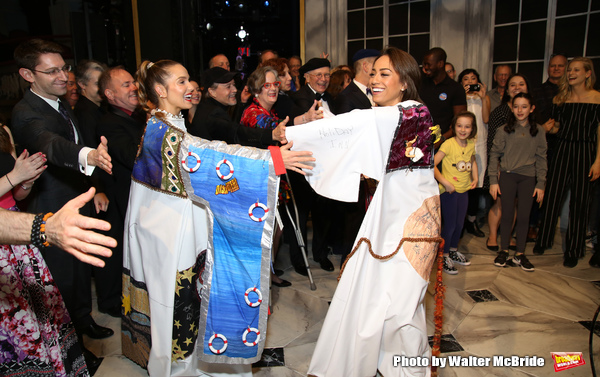 Katie Webber
and
Shina Ann Morris
Shina Ann Morris
Shina Ann Morris
Shina Ann Morris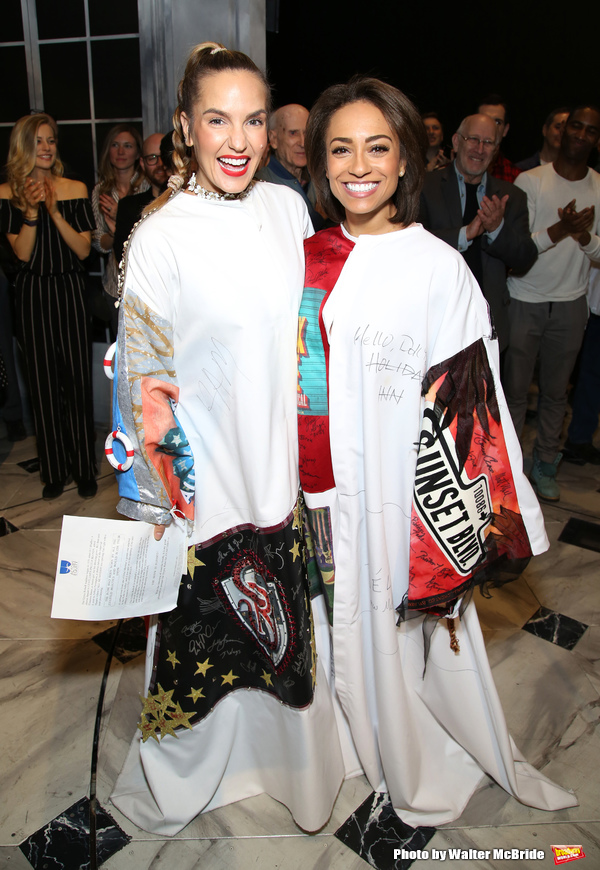 Katie Webber
and
Jennifer Smith
Jennifer Smith
and
Shina Ann Morris
Christy Altomare
,
Shina Ann Morris
and
Derek Klena
Mary Beth Peil
and
Shina Ann Morris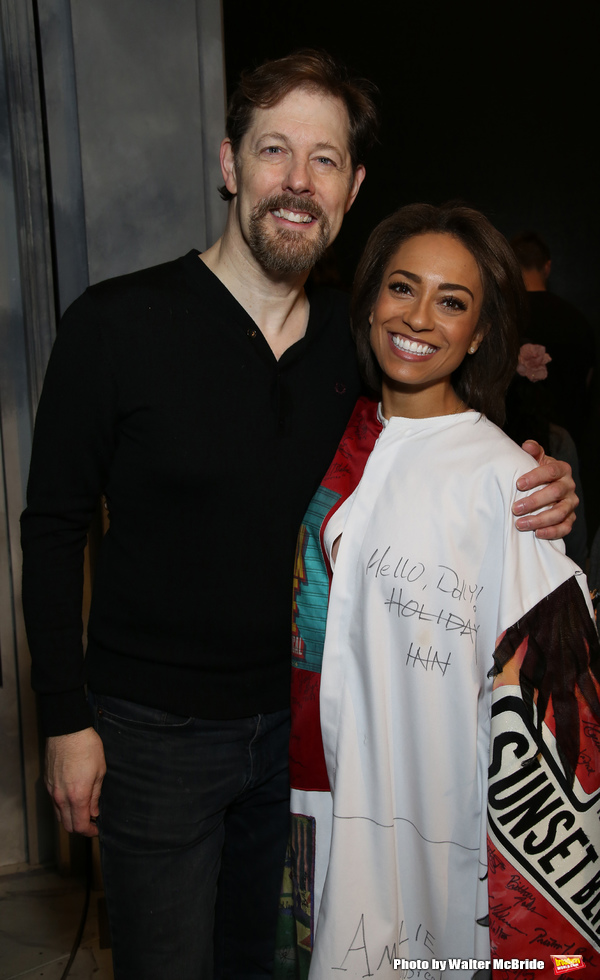 John Bolton
and
Shina Ann Morris
Christy Altomare
,
Ramin Karimloo
,
Shina Ann Morris
and
Derek Klena
Shina Ann Morris
and cast
Shina Ann Morris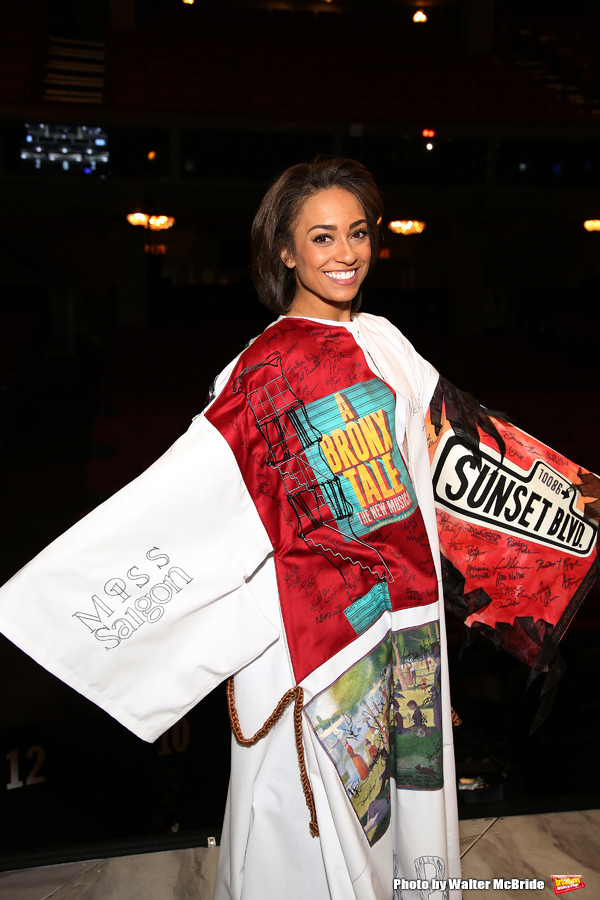 Shina Ann Morris
Shina Ann Morris
| | | |
| --- | --- | --- |
| | Donations | Arts Orgs |
Related Articles