Edgerton Foundation New Play Awards Announce New Rounds Of 2018 Recipients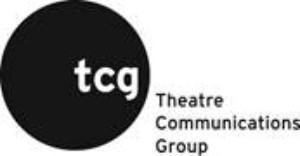 Theatre Communications Group (TCG), the national organization for theatre, is pleased to announce the recipients of the second and third rounds of the 2018 Edgerton Foundation New Play Awards. The awards, totaling $1,114,000 allow 27 productions extra time for the development and rehearsal of new plays with the entire creative team, hoping to extend the life of the world premiere play after its first run.
Over the last 12 years, the Edgerton Foundation has awarded $13,010,900 to 421 productions, enabling many plays to schedule subsequent productions following their world premieres. Thirty have made it to Broadway, including: Curtains, 13, Next to Normal, 33 Variations, In the Next Room (or The Vibrator Play), Time Stands Still, Bengal Tiger at the Baghdad Zoo, A Free Man of Color, Good People, Chinglish, Vanya and Sonia and Masha and Spike, Bronx Bombers, Casa Valentina, Outside Mullingar, All the Way, Eclipsed, Bright Star, Hamilton, The Columnist, In Transit, A Doll's House Part 2, Indecent, Dear Evan Hansen, Oslo, Escape to Margaritaville, The Prom, JUNK: The Golden Age of Debt, SUMMER: The Donna Summer Musical, and Head Over Heels. Fifteen plays were nominated for Tony Awards, with All the Way, Vanya and Sonia and Masha and Spike, Hamilton, Dear Evan Hansen, and Oslo winning the best play or musical awards. Ten plays were nominated for the Pulitzer Prize for Drama, with wins for Cost of Living (2018), Hamilton (2016), The Flick (2014), Water by the Spoonful (2012), and Next to Normal (2010).
"With these rounds of awards, the Edgerton Foundation has supported over 400 world premiere productions, including a host of Pulitzer Prize and Tony Award-winning plays," said Teresa Eyring, executive director, TCG. "The risk and experimentation empowered by the Foundation's support of the initial rehearsal process has been essential to these groundbreaking new plays receiving many subsequent productions."
The second and third rounds of the 2018 Edgerton Foundation New Play Awards were presented to:
Goodnight, Tyler
by B.J. Tindal
at Alliance Theatre
by Lucas Hnath
at Actors Theatre of Louisville
JQA
by Aaron Posner
at Arena Stage
Paradise Square
music by Jason Howland and Larry Kirwan
lyrics by Nathan Tysen
book by Marcus Gardley, Craig Lucas, and Larry Kirwan
based on the songs of Stephen Foster
at City Theatre
The Whistleblower
by Itamar Moses
at Denver Center Theatre Company
The Untranslatable Secrets of Nikki Corona
by José Rivera
at Geffen Theatre
by Michael Mitnick
at Geffen Theatre
by Lynn Nottage
at Guthrie Theater
Diana
book and lyrics by Joe DiPietro
music and lyrics by David Bryan
at La Jolla Playhouse
at Magic Theatre
Continuity
by Bess Wohl
at Manhattan Theatre Club
Stories
by Nina Raines
at National Theatre
by Jack Canorfa
by New Jersey Repertory Company
book by Jonathan Abrams
story by Tyler Mitchell and Jonathan Abrams
inspired by the music of Huey Lewis and the News
at Oregon Shakespeare Festival
at People's Light
by Jordan E. Cooper
by Scott C. Sickles
at The Repertory Theatre of St. Louis
at Second Stage
Masterpieces of the Oral and Intangible Heritage of Humanity
by Kevin Artigue
by Qui Nguyen
"The rehearsal time supported by an Edgerton Foundation New Play Award is invaluable to the script refinement, character development, staging, and cultural framework of Mother Road," said Bill Rauch, artistic director, Oregon Shakespeare Festival. "The extra weeks assemble the full creative team for the first time and give the playwright, director, design team, and full cast critical additional days to dive into the complex material together. Mother Road's mix of cultural history and highly theatrical imagery requires a depth of exploration and innovation that only expanded rehearsal time can provide."
"The Edgerton Foundation's support of our rehearsal process is an incredible asset," said Neil Pepe, artistic director, Atlantic Theatre. "So much comes to light as you rehearse a new play. Now with this support, we have the time and added resources to really bring it to life in its first full production."
The Edgerton Foundation New Plays Program, directed by Brad and Louise Edgerton, was piloted in 2006 with Center Theatre Group in Los Angeles by offering two musicals in development an extended rehearsal period for the entire creative team, including the playwrights. The Edgertons launched the program nationally in 2007 and have supported 421 plays to date at over 50 different Art Theatres across the country.
For over 55 years, Theatre Communications Group (TCG), the national organization for U.S. theatre, has existed to strengthen, nurture, and promote the professional not-for-profit theatre. TCG's constituency has grown from a handful of groundbreaking theatres to over 700 Member Theatres and affiliate organizations and more than 12,000 individuals nationwide. TCG offers its members networking and knowledge-building opportunities through conferences, events, research, and communications; awards grants, approximately $2 million per year, to theatre companies and individual artists; advocates on the federal level; and through the Global Theater Initiative, TCG's partnership with the Laboratory for Global Performance and Politics, serves as the U.S. Center of the International Theatre Institute. TCG is North America's largest independent publisher of dramatic literature, with 16 Pulitzer Prizes for Best Play on the TCG booklist. It also publishes the award-winning American Theatre magazine and ARTSEARCH, the essential source for a career in the arts. In all of its endeavors, TCG seeks to increase the organizational efficiency of its Member Theatres, cultivate and celebrate the artistic talent and achievements of the field, and promote a larger public understanding of, and appreciation for, the theatre. www.tcg.org.
Related Articles
More Hot Stories For You