Latest News on Donja R Love
Donja R Love News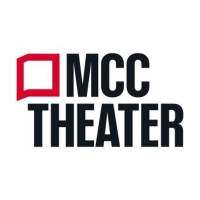 MCC Theater Announces Audition Dates for 2022-23 MCC Youth Company Performance & Playwriting Labs
by Chloe Rabinowitz - Sep 27, 2022
MCC Theater has announced the return of their full in-person season for the MCC Youth Company and Student Matinee programs after operating remotely and in a hybrid program for the last two seasons. MCC will be hosting a two day in-person audition on Thursday October 20 and Friday October 21, 2022, from 4:30 – 6:30pm.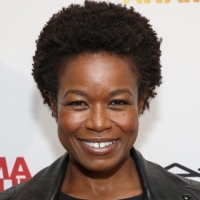 Quincy Tyler Bernstine, Jeb Kreager & More to Star in Will Arbery's EVANSTON SALT COSTS CLIMBING Off-Broadway
by Chloe Rabinowitz - Sep 15, 2022
The New Group has announced complete casting and dates for the company's 2022-23 Season opener: Evanston Salt Costs Climbing, by Will Arbery and directed by Danya Taymor. The New York premiere of this play about climate and change will feature Quincy Tyler Bernstine, Jeb Kreager, Ken Leung, and Rachel Sachnoff.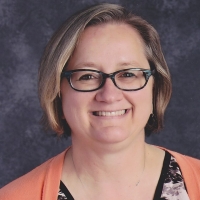 Amber Mandley Appointed as PrideArts' Managing Director
by Chloe Rabinowitz - Sep 13, 2022
The Board of Directors of PrideArts, the Uptown-based theatre company focused on presenting queer stories on live stages and virtual platforms, has appointed Amber Mandley as Managing Director, a new position.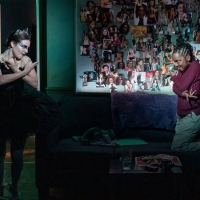 Five Playwrights Receive Prestigious Helen Merrill Awards
by Stephi Wild - Sep 8, 2022
Five playwrights are the 2022 recipients of The New York Community Trust's prestigious Helen Merrill Award for Playwriting.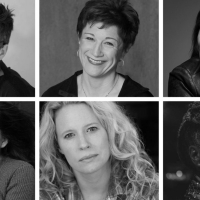 FUN HOME opens TheaterWorks Hartford's 22/23 Season
by Grace Cutler - Aug 20, 2022
TheaterWorks Hartford, under the leadership of Producing Artistic Director Rob Ruggiero, has announced details for its upcoming 2022–2023 season which is filled with great music, captivating stories, and world-class writing.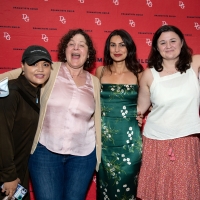 Photos: On the Red Carpet for the 2022 Dramatists Guild Awards
by Jennifer Broski - Jul 26, 2022
The Dramatists Guild celebrated their 2022 Awards, honoring winners of the 2021 and 2022 seasons. BroadwayWorld was there for the big night and you can check out photos from the red carpet below!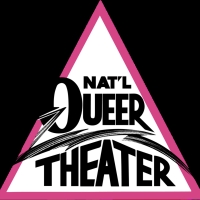 Donja R. Love and National Queer Theater Announces WRITE IT OUT! A Free Virtual Playwriting Workshop
by A.A. Cristi - Jul 21, 2022
Donja R. Love and National Queer Theater has announced the 2022 Write It Out! program, a 10-week virtual playwriting workshop designed to help people living with HIV sharpen their playwriting skills as they find and develop their voices.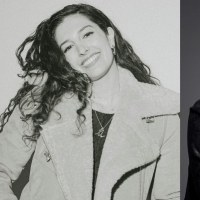 Sanaz Toossi, Jeanine Tesori, Alice Childress and More To Receive Dramatists Guild Awards
by Chloe Rabinowitz - Jul 19, 2022
The Dramatists Guild of America has announced further recipients for their 2022 Awards. The Awards for both 2021 and 2022 recipients will be presented at Joe's Pub on Monday, July 25, 2022.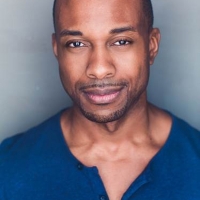 Island City Stage Presents ONE IN TWO By Donja R. Love in August
by Stephi Wild - Jul 12, 2022
Three actors sit in an ethereal waiting room. Each performance, the audience chooses which actor must portray the lead character of a Black man diagnosed with HIV in Island City Stage's newest production of  "One in Two," by Donja R. Love.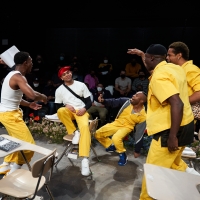 MCC Theater Adds Additional Week for Donja R. Love's SOFT
by Chloe Rabinowitz - Jun 27, 2022
MCC Theater announced an additional extension for the World Premiere production of soft by Donja R. Love (one in two) and directed by Whitney White (On Sugarland). Last extended through July 10, soft will now run through July 17, 2022 in the Susan & Ronald Frankel Theater at The Robert W. Wilson MCC Theater Space.
Donja R Love Videos

BWW TV: Inside MTC's SUGAR IN OUR WOUNDS Opening Tonight
by BroadwayWorld TV - Jun 19, 2018
Manhattan Theatre Club's world premiere of Sugar in Our Wounds, a new play by Donja R. Love, directed by Saheem Ali opens tonight - Tuesday, June 19. Get a preview of the show below with all new video footage!
Donja R Love Frequently Asked Questions
How many shows has Donja R Love written?
Donja R Love has written 1 shows including Sugar in Our Wounds (Playwright).