Deaf & Hearing Broadway Vets Team Up For Workshop Of New Musical STEPCHILD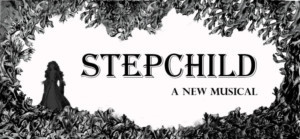 Deaf West/Broadway Spring Awakening and Big River stars, Amelia Hensley, Alexandria Wailes & Melissa Van Der Schyff, reunite for this groundbreaking original musical centering on a Deaf heroine, to be directed by Drama Desk nominee Kim Weild (Fetes De La Nuit, Soot and Spit) with Artistic Sign Language by Alexandria Wailes (Children Of A Lesser God, currently on Broadway).
The original music and lyrics are by David James Boyd (Broadway alum of Miss Saigon, Kiss Of The Spider Woman) with book by BOYD and Chad Kessler (The Groove Factory). Co-conceived by BOYD, KESSLER, and Kori Rushton (Artistic Director, IRT Theater). Stepchild's Musical Direction is by Dan Pardo (Goodspeed Opera House).
It is believed that American Sign Language (ASL) is the THIRD most commonly used language in the United States. However, the long, harsh and extraordinary path towards modern Deaf culture is hardly common knowledge. Inspired by the tales of The Brothers Grimm, STEPCHILD is an original musical about Orella, (Spring Awakening's Amelia Hensley), a young Deaf woman living at the brink of the Italian Renaissance whose courage to communicate with sign language saves her kingdom from evil and prejudice. Previously developed at Lark Play Development Center, The National Technical Institute for the Deaf and IRT's 3B Residency Series, LaGuardia Performing Arts Center's Rough Draft Festival will present a work-in-progress presentation of this original musical piece, accessible to both Deaf and hearing audiences. Approximately 50 minutes of the full length musical will be presented, focusing on the complex and magical fusion of theater, music and ASL.
In addition to Hensley, Stepchild stars Melissa Van Der Schyff ( Deaf West/ Broadway's Big River; Broadway's Bonnie and Clyde, Drama Desk and Outer Critics Circle Award Nominations), Alexandria Wailes (Deaf West/ Broadway's Big River & Spring Awakening, Super Bowl LII), Dickie Hearts (Netflix's Grace & Frankie) and 12-year-old Catalene Sacchetti-Manganelli as the young Orella.
The presentation will also feature Jacob Hoffman, April Lavalle, Johnny Link, Alexandra Mazzucchelli and Nicole Vande Zande and musicians Joseph Brent, Kevin Garcia and Dan Pardo.
This unique event takes place at LaGuardia Performing Arts Center, located at 31-10 Thomson Avenue, Long Island City, New York. Performances are April 18 and 20 at 7PM and April 19th at 3PM. There will be Sign Language interpreters for theatergoers who are Deaf and use American Sign Language as their primary means of communication.
LaGuardia Performing Arts Center is located at 31-10 Thomson Avenue, Long Island City, New York. $10 general admission, $8 for students with valid ID. For tickets, please click here