Latest News on Dickie Hearts:
Latest News on Dickie Hearts
Stage Credits
I Was Most Alive with You
  [Off-Broadway]
Playwrights Horizons New York Premiere, 2018
Knox
Dickie Hearts News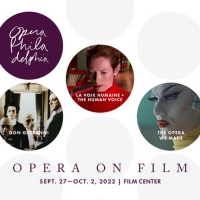 Film Takes Center Stage at Festival O22
by Stephi Wild - Sep 27, 2022
On the heels of a successful opening weekend and rave reviews for live productions of Rossini's Otello and Toshio Hosokawa's The Raven, Opera Philadelphia's Festival O continues this week with the first Opera on Film series, featuring more than 30 cinematic operas presented in 12 screenings at the Philadelphia Film Center.
World Premiere Of MY ONLINESS Opens Tonight At New Ohio Theatre
by A.A. Cristi - Sep 7, 2022
One-Eighth Theater, New Ohio Theatre and IRT Theater's world premiere of MY ONLINESS opens tonight at New Ohio Theatre.
World Premiere Of MY ONLINESS Will Be Presented With American Sign Language Interpretation
by Stephi Wild - Aug 9, 2022
One-Eighth Theater, New Ohio Theatre and IRT Theater will present the world premiere of MY ONLINESS, directed by Daniel Irizarry, with text and lyrics from Witkacy by Robert Lyons, original music by Kamala Sankaram and artistic sign language direction by Alexandria Wailes and Kailyn Aaron-Lozano.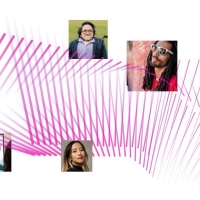 2022 Disability Futures Fellows Announced
by Stephi Wild - Jul 28, 2022
The stories we tell and the art we create deepen our understanding of the world. Disabled artists, filmmakers, and journalists use the different lenses they carry—including their disability—to push thinking, foster imagination, and advance the cultural landscape.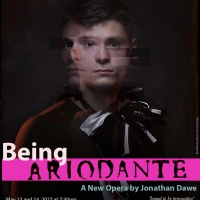 Premiere of Jonathan Dawe's BEING ARIODANTE to Premiere at Columbia University
by Chloe Rabinowitz - May 3, 2022
Columbia University's Italian Academy for Advanced Studies has announced the May 13 & 14 premiere performances of BEING ARIODANTE, the opera by American composer Jonathan Dawe (Cracked Orlando, 2010; Nero and the Fall of Lehman Brothers, 2016) originally scheduled for April 2020.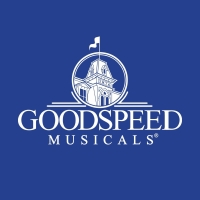 Goodspeed Musicals to Produce Workshop of New Musical PRIVATE GOMER JONES
by Chloe Rabinowitz - Apr 22, 2022
Goodspeed Musicals will be producing a workshop of a new musical from Marshall Pailet, Private Gomer Jones, with industry readings scheduled to take place in New York on May 2, 2022.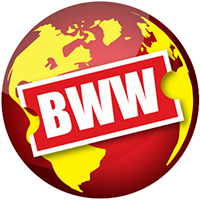 JACK to Present New Play TRASH By Two Deaf Theatremakers
by A.A. Cristi - Apr 5, 2022
JACK presents Trash, by deaf theater-makers Andrew Morrill and James Caverly, running April 28 - 30, 2022.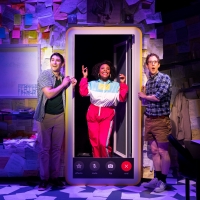 A COMMERCIAL JINGLE FOR REGINA COMET Will Present An ASL Interpreted Performance This Saturday Matinee
by Stephi Wild - Nov 19, 2021
A Commercial Jingle for Regina Comet, the first new musical to premiere in New York since the pandemic began, will present an American Sign Language (ASL) interpreted performance this Saturday, November 20th at 3:00pm at the DR2 Theatre (103 East 15th Street), in partnership with Broadway SIGNs!
Prospect Announces Full Line-up For 11/17 RULE OF THREE Musical Theater Lab, In Concert
by Stephi Wild - Nov 11, 2021
 Prospect Theater Company has announced the full cast for a special one-night-only concert performance at NYC's Symphony Space (2537 Broadway @ 95th Street). On Wednesday, November 17th @ 7:30pm the company will present RULE OF THREE, a concert evening featuring hot-off-the-presses offerings generated in its annual Musical Theater Lab.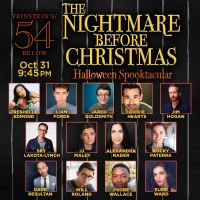 Feinstein's/54 Below to Present THE NIGHTMARE BEFORE CHRISTMAS: HALLOWEEN SPOOKTACULAR
by Gigi Gervais - Oct 24, 2021
Everybody Hail to the Pumpkin Song! On Halloween night, Feinstein's/54 Below, Broadway's Supper Club, presents The Nightmare Before Christmas: Halloween Spooktacular.  Featuring the iconic songs from the classic film, the evening will include performances by some of New York City's most exciting performers.
Dickie Hearts Videos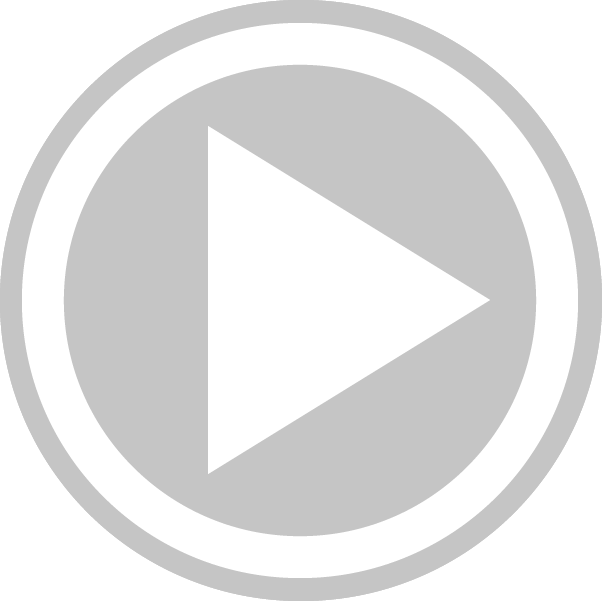 VIDEO: Marsha Stephanie Blake, Dickie Hearts, Emma Ramos, and More Read ROMEO AND JULIET For the Public's Brave New Shakespeare Series
by Stage Tube - Apr 20, 2020
The Public Theater is inviting the world to use Shakespeare's words to connect with friends, family, and communities, all from their homes. For week three, André Holland & Marsha Stephanie Blake, Dickie Hearts & Alexandria Wailes, and Daniel Molina & Emma Ramos read an excerpt from Romeo and Juliet.