Daphne Rubin-Vega, Lea DeLaria, And More Star In THE HORROR OF DOLORES ROACH Podcast Season 2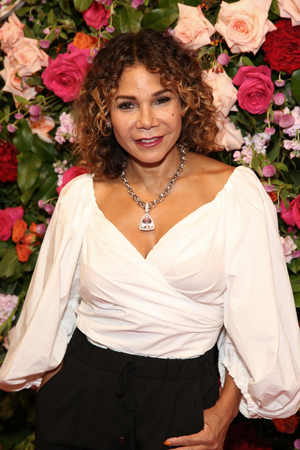 The full second season of The Horror of Dolores Roach is officially available for streaming today!
Featuring Daphne Rubin Vega, Donnell Rawlings, Amy Ryan, Lea DeLaria, Everett Quinton, Dascha Polanco, Josh Hamilton, Ilana Levine and Alfredo Narciso, the second season focuses on the infamous Dolores Roach, who has fled the recent shocking destruction in Washington Heights and gone into hiding deep under New York City in an abandoned subway tunnel. But she's not alone underground, and her dark night of the soul is interrupted by the similarly self-exiled tunnel-dwellers, an extremist faction of those known as the Mole People, whose space she's invaded.
Facing re-incarceration back above ground, but pushed to the limits of shame, paranoia, lust, hunger, and depraved entrepreneurialism below it, Dolores is the outcast of the outcasts again - until she takes her survival in the tunnels into her own Magic Hands. The Horror of Dolores Roach is written and directed by Aaron Mark.
Recently acquired by horror powerhouse Blumhouse Television to develop into a scripted TV series, The Horror of Dolores Roach is a fresh take on the Sweeney Todd story and grapples with topics like gentrification, lust, love, cannibalism and more.
Related Articles
More Hot Stories For You
ANGELS IN AMERICA Tony-Winner Ron Leibman Has Passed Away
Tony Award-winning actor, Ron Leibman, best known to theatre fans for originating the role of Roy Cohn in the original Broadway production of Angels I... (read more)

Bernadette Peters To Host NEW YEARS EVE: CELEBRATING SONDHEIM with the New York Philharmonic
Tony Award winner Bernadette Peters will join the New York Philharmonic as host of New Year's Eve: Celebrating Sondheim, December 31, 2019. 'Considere... (read more)

Voting Open For The 2019 BroadwayWorld Regional Awards Worldwide
Voting is NOW OPEN for the 2019 BroadwayWorld Regional Awards Worldwide, brought to you by TodayTix! The nominees are set, and now you can vote to mak... (read more)

Sally Struthers To Step Out Of ANNIE At Ogunquit Playhouse; Ruth Gottschall To Replace
Broadway's Ruth Gottschall has returned to the seacoast to step into the role of Miss Hannigan in the Ogunquit Playhouse production of Annie now on st... (read more)

THE SPONGEBOB MUSICAL: LIVE ON STAGE is Available to Purchase on Amazon Prime
Last night, Nickelodeon aired The Spongebob Musical: Live on Stage, a filmed version of the Broadway musical, which reunited members of the original c... (read more)

Photo: First Look At Cynthia Erivo As Aretha Franklin On GENIUS
See the first image of Tony Award-winner, Cynthia Erivo, as soul legend, Aretha Franklin on the next installment of the National Geographic series, Ge... (read more)