Craft Your Truth Works with LGBTQ Homeless Youth to Tell Their Stories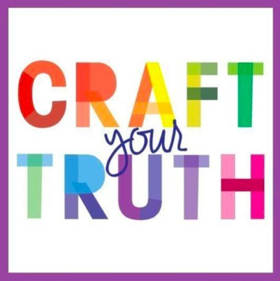 Craft Your Truth, an organization that encourages and empowers LGBTQ youth to share their unique stories, is partnering with local NYC nonprofit New Alternatives for a day-long workshop culminating in a fundraising benefit performance. New Alternatives provides a range of services designed to help LGBTQ+ youth succeed in transitioning to stable adult lives and welcomes all youth as they are with no barriers to entry. For this event, Craft Your Truth is excited to be teaming up with Caveat, a Lower East Side venue dedicated to intelligent nightlife. The programming at Caveat aims to open storytelling and performance opportunities to a diverse array of voices in an effort to reimagine the public experience of ideas. Caveat will be hosting the clients of New Alternatives NYC, plus a number of professional performing artists, for a full day dedicated to crafting stories that are both singular and universally resonant. The clients and their mentors will then perform the piece they create at the benefit that same evening at the Magnet Theater. The theater will donate ticket proceeds back to New Alternatives.
Dubbs Weinblatt, co-founder of Craft Your Truth, believes this event will empower the voices of LGBTQ+ homeless youth. "Too often the voices of the LGBTQ homeless population are ignored. We want to give a platform for folks to share their stories and connect with the community," Weinblatt said. All of the organizations working in tandem feel passionately about using the arts as a tool for philanthropy and to bring visibility to those who need it most. Geoffrey Kidwell, the other co-founder of Craft Your Truth, says "Storytelling connects us. It reminds us that the space between two people who come from differing points-of-view, religions, sexual orientations and gender identities might not be as wide as we once thought. The stories shared at Craft Your Truth help to shorten that space, allowing us to recognize our shared humanity."
Tickets are $20 and the proceeds from the show are being donated by the Magnet Theater to New Alternatives. There will be a raffle to raise even more money for New Alternatives. Some of the prizes include two (2) tickets to see Waitress on Broadway** with a meet and greet with Sara Bareilles, two (2) VIP tickets to The Ally Coalition Talent Show featuring The Bleachers, Lorde and others, an original tune by composer Andre Catrini and more. You can enter the raffle or make additional donations to New Alternatives online.
**Restrictions apply.
Some of the professional performing artists include Matthew Steffens (Women on the Verge of a Nervous Breakdown, Promises, Promises), Caroline Rothstein (award-winning writer, poet, and performer), Michael Hartney (School of Rock), Michael Buchanan (Cry-Baby, first national tour of Book of Mormon), Alex Puette (first National Tour of Legally Blonde), Travis Greisler (Assistant Director of Broadway's Fully Committed), Remy Zaken (Dear Evan Hanson, Spring Awakening), Alex Rubin (award-winning playwright), Aléna Watters (Sister Act, The Addams Family, West Side Story), Lauren Patten (Fun Home, The Wolves, The Big Sick) and TJ Mannix (Law and Order: SVU, Blank! The Musical).
Tickets: https://magnettheater.com/secure/tix_submitinfo.php?classid=8408
Raffle/donations: https://fundraise.newalternativesnyc.org/craftyourtruth
Craft Your Truth encourages LGBTQ young adults to discover the singular, golden thread of their unique story and, with the help of a professional performing artist, spin it into a form of creative expression that can inspire and connect them to the larger fabric of their community. Each of us has a story to tell. Craft Your Truth provides the platform for creating the visibility that is so vital to producing empowered, confident LGBTQ young adults who are ready to discover and share their individual truths.
New Alternatives (https://www.newalternativesnyc.org/): New Alternatives increases the self-sufficiency of LGBTQ+ homeless youth by enabling them to transition out of the shelter system to stable adult lives. We do this by providing long-term support, weekly case management, education services, life skills training, community-building recreational activities, opportunities for self-expression, and programs for HIV+ youth. Our guiding principles are those of harm reduction, youth development, and empowerment.
Caveat Theater, NYC http://caveat.nyc: CAVEAT is New York's newest speakeasy stage for playful, intelligent nightlife. Our events are a mash up of entertainment and information - comedy shows about science, powerpoint presentations on the history of rubber ducks, and music about natural history. Join us for drinks and go home smarter.
Magnet Theater, NYC www.magnettheater.com: Magnet Theater hosts performances every night from 6:30 pm to midnight at 254 West 29th Street, Ground Floor, NYC. Show times and descriptions can be found at www.magnettheater.com. Seating is general admission. Lobby opens 30 minutes prior to each show. Beer and wine are for sale. No drink minimum. Wheelchair accessible. Air-conditioned.