Colin Hanlon Replaces Brandon Uranowitz in Cast of One Night Only Presentation of NEXT TO NORMAL to Benefit Jed Foundation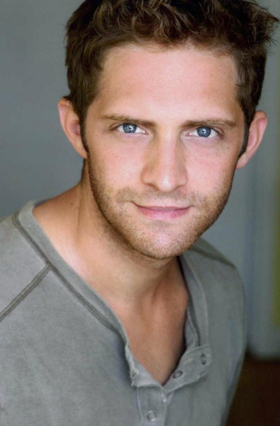 Quintessence of Dust Theatre Company/Rachel Kunstadt presents a one night only staged reading of Pulitzer Prize winning musical Next to Normal to benefit The JED Foundation. Directed by Daniella Caggiano and with music direction by Janet Noh, the event will take place on Thursday, February 1st at 7:00 pm at JCC Manhattan on 334 Amsterdam Avenue on the Upper West Side.
Due to illness, Colin Hanlon (In Transit, Falsettos, "Modern Family") replaces Brandon Uranowitz as the Doctors.
Next to Normal will be presented as a staged reading with actors using scripts. There will be a full band.
Inspired by the Hamlet quote, Quintessence of Dust produces theatrical creations that ask challenging questions, inspire exploration and passion, expose and explore the taboo, and give voice to the underrepresented.
The JED Foundation is a nonprofit that exists to protect emotional health and prevent suicide for our nation's teens and young adults. They're partnering with high schools and colleges to strengthen their mental health, substance abuse and suicide prevention programs and systems. They're equipping teens and young adults with the skills and knowledge to help themselves and each other. They're encouraging community awareness, understanding and action for young adult mental health.
General admission tickets are priced at $80 and can be purchased at https://www.brownpapertickets.com/event/3118012
More information on Quintessence of Dust can be found at www.qodtheatre.org.
More information on The JED Foundation can be found at www.jedfoundation.org.
100% of proceeds will benefit The JED Foundation.
Related Articles
More Hot Stories For You