Click Here for More Articles on Crazy Ex-Girlfriend
CW Renews CRAZY EX-GIRLFRIEND, RIVERDALE, ARROW & More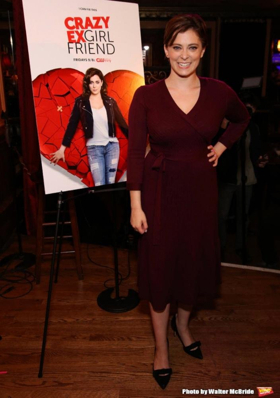 The CW has renewed 10 series for upcoming seasons including Arrow, Crazy Ex-Girlfriend, Dynasty, and Jane the Virgin.
Among superhero shows, Arrow, The Flash, Legends of Tomorrow, SUPERGIRL and BLACK LIGHTNING all got picked up (for Seasons 7, 5, 4, 4 and 2), as did the critically lauded CRAZY EX-GIRLFRIEND (entering Season 4) and JANE THE VIRGIN (renewed for Season 5).
Riverdale will also be back for Season 3, while the stalwart Supernatural is signed, sealed and delivered for a 14th season. All as The CW expands its programming to 12 weekly hours, with the addition of Sunday fare.
"As The CW expands to a six-night, Sunday through Friday schedule next season, we are proud to have such a deep bench of great returning series for 2018-19," network president Mark Pedowitz said in a statement. "By picking these 10 series up for next season, we have a terrific selection of programming to choose from when we set our fall schedule in May, with more still to come."
THE CW TELEVISION NETWORK launched in 2006 as America's fifth broadcast network, with programming targeting younger viewers, a demographic highly sought after by advertisers. The CW, a joint venture between Warner Bros. Entertainment and CBS Corporation, broadcasts a five-night, 10-hour primetime lineup, Monday through Friday. The CW's primetime programming is also available to stream for free, without authentication, on the ad-supported cwtv.com and The CW app, now available on every major OTT platform. In daytime, The CW broadcasts a Monday through Friday afternoon block, and a five-hour Saturday morning kids block. The CW's digital network, CW Seed, launched in 2013, and offers original short-form digital content as well as past seasons of fan-favorite television series. For more information about the network and its programming, visit www.cwtvpr.com.
Photo Credit: Walter McBride