Broadway Loves Andy! A Look Back at the Career of Broadway's Resident Love Interest PRETTY WOMAN Star, Andy Karl!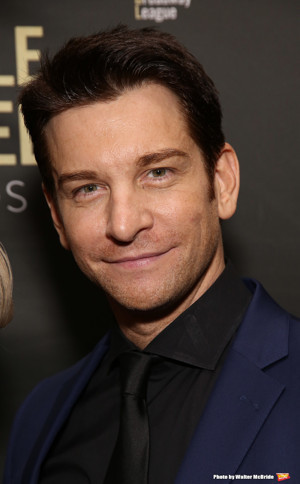 Three-time Tony Award nominee Andy Karl has tackled a more diverse array of characters than most actors are lucky to see in a lifetime.
From stunning acts of athletic physicality in Rocky to onstage feats of time warp illusion in Groundhog Day; from comedies to dramas, plays to musicals, Mr. Karl has taken on the absolute spectrum of artistic experiences and has made each and every one a success.
Though Andy seems to make seismic shifts from one role to the next, pushing his performances to the absolute limits, throughout all of his stage roles, there is one character trait that does seems to follow him from show to show: love interest.
It is well known in theatre circles that in real-life, Andy is only interested in wooing his one and only, wife (and former onstage love interest!) the fabulous Orfeh, but taking a look at his Broadway resume, it's clear that Andy has spent much of his time sweeping many of Broadway's most famous leading ladies off their feet.
This week, it was reported that Andy will be adding yet another iconic Mr. Right to his repertoire when he steps into the role of Edward Lewis in Pretty Woman on Broadway! Before Andy takes on his most iconic love interest to date, let's take a look back at the many (onstage) loves of Andy Karl!
---
Andy first won our hearts, and the heart of hapless nail technician Paulette, in the Broadway adaptation of the hit film Legally Blonde. Decked out in full UPS garb and playing seamlessly off his real-life lady love, Orfeh, Andy made Kyle a character to remember and a love interest that would make any lady get their bend and snap going!
In 2009, Andy returned to Broadway in 9 to 5 the musical as the love interest of Allison Janney's character, Violet. As genuine as they come, Andy had us falling in love all over again as Joe, the smitten young accountant who convinces Violet to let love grow.
In 2010, Andy took his loving ways over to Oz, where he stepped into the iconic riding pants of Winkie Prince turned scarecrow, Fiyero, in the long-running hit, Wicked. Portraying one of Broadway's favorite leading men, Andy had Wicked fans (and Elphie herself) falling up and dancing through life!
Andy took on the first of his iconic leading men from the film realm with the musical adaptation of Sylvester Stallone's boxing classic. Rocky. Fighting his way to a heavyweight championship, Andy's simple Brooklyn boxer also won the heart of Margot Seibert's Adrienne in the process!
2015 saw Andy return to the stage in hilarious fashion as egotistical Hollywood leading man, Bruce Granit in the Broadway revival of On the Twentieth Century. Playing against Kristin Chenoweth's Lily Garland, Andy acted once again as love interest and flexed his super comedic chops in the process!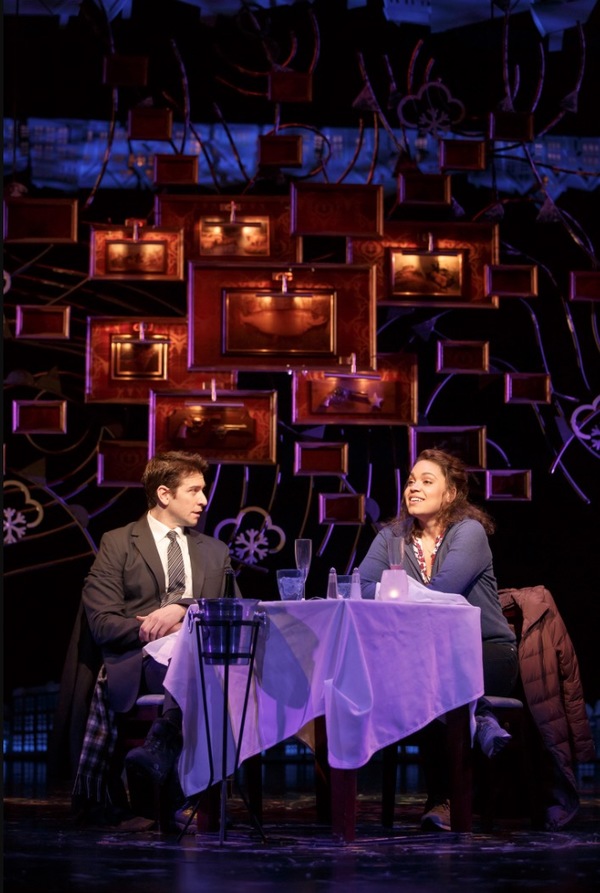 Andy's latest onstage dalliance was in the existential Broadway romp, Groundhog Day. Portraying weatherman Phil Connors, Andy's journey of self-discovery through a mysterious condition which causes him to live the same day over and over again, brought audiences to their feet and earned him a Tony nomination for Best Leading Actor in a Musical. But it was his evolving romantic relationship to his dedicated producer Rita played by Barrett Doss that really had audiences falling in love.
Related Articles