Click Here for More Articles on SWEET CHARITY
Broadway By Design: Clint Ramos Brings SWEET CHARITY from Page to Stage
Who is Annie without her red dress? Or Eva with out her balcony? It is the charge of the Broadway designer to transport the audience into the world of a show, whether it be Great Depression-era New York City or outside of the Casa Rosada.
In Broadway by Design, BroadwayWorld will be shining a spotlight on the stellar designs of this Broadway season, show by show. Today, we continue the series with Clint Ramos, who acted as costume designer for the return of Sweet Charity, which concludes its off Broadway run tomorrow, January 8.
---
In Sweet Charity, two-time Tony Award winner Sutton Foster ("Younger," Violet, Anything Goes) as Charity Hope Valentine, the sassy, diehard romantic dancehall hostess whose naivety and overeager embrace of every man she meets keeps getting her in hot water.
So where did costume designer Clint Ramos begin? He explains: "My main inspiration was really Leigh Silverman's brilliant idea to take another look at the musical and redefine it for today. We wanted to acknowledge the deeper themes of what the musical deals with and not glamorize or abstract those themes but rather humanize them."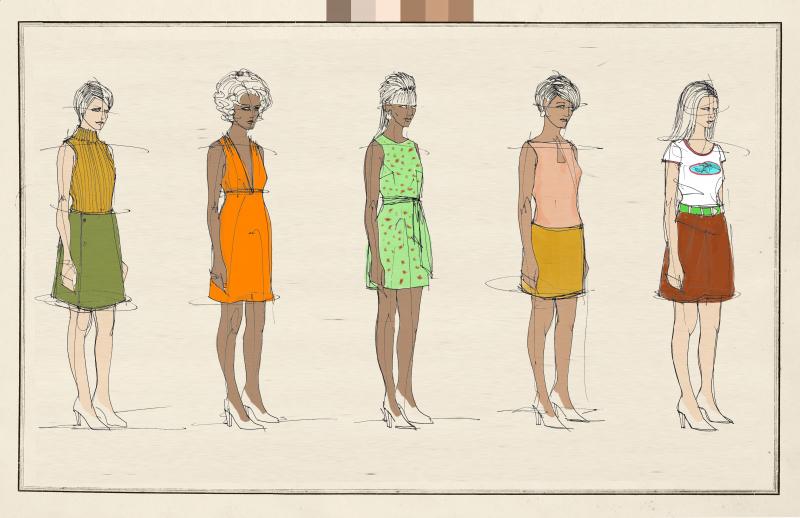 "We also went back to the source of the musical, the Fellini film Nights of Cabiria. We wanted to expose the inherent desperation of Charity and how she uses humor to mask all of the hurt but also use it as armor against reality. We also wanted to shine a light on the misogyny that surrounds that character's situation."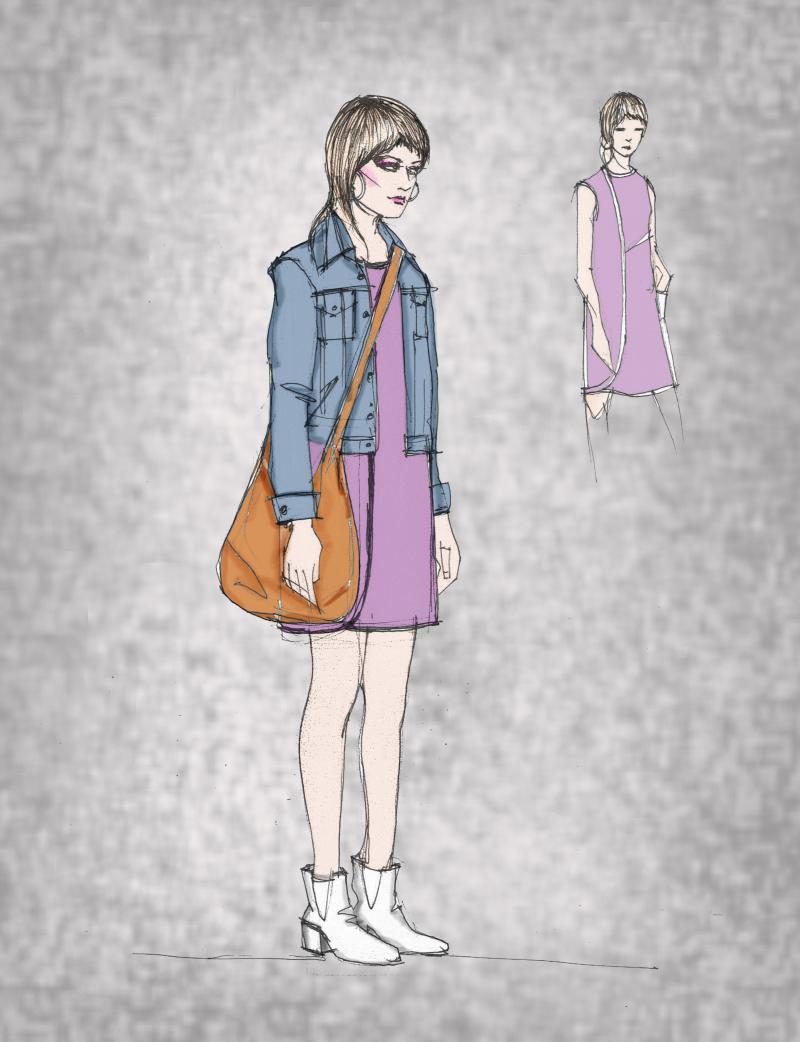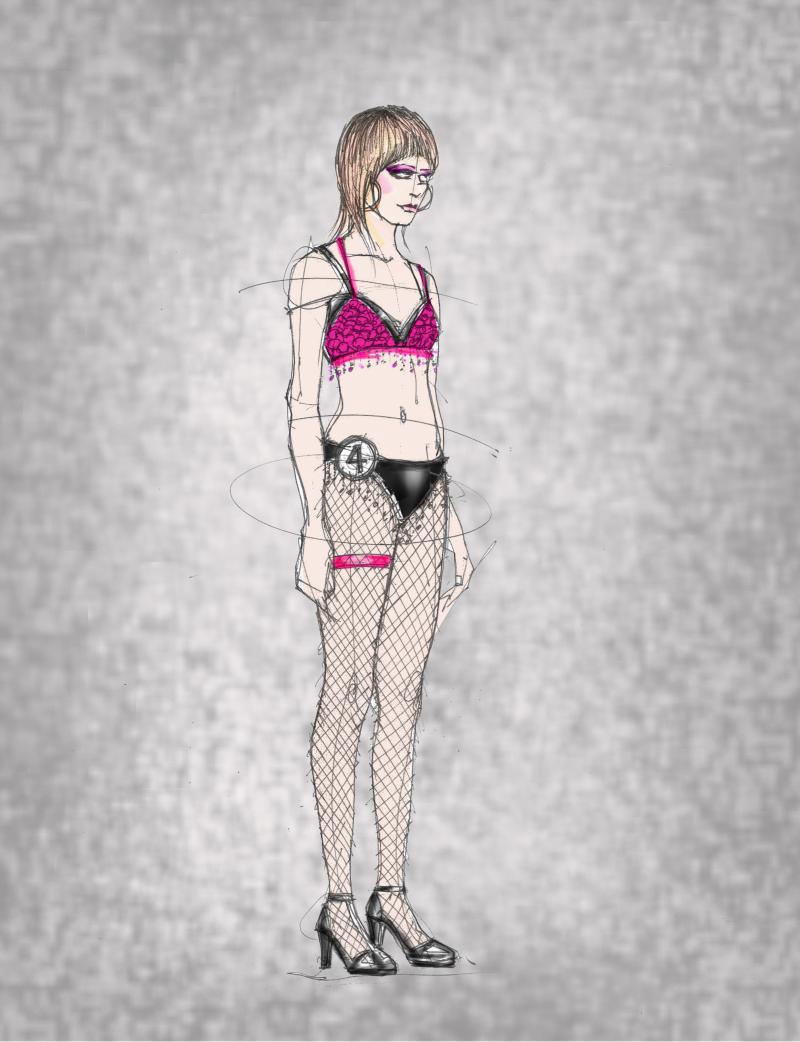 What what was the most difficult past of Clint's design process? "The biggest challenge was how to make it not pretty, more real, and almost absurd," says Ramos. "I wanted to quote the period enough within a modern context. We pushed the period to a bit later in the '60s going into the '70s because that period is grittier.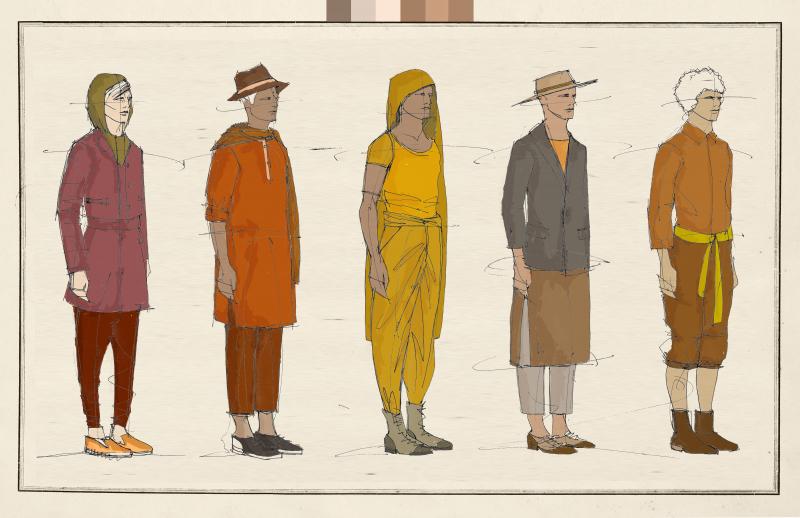 "Another challenge was to resist traditionally "pretty" and make the design, more "real," "absurd," and interesting such as having seams show a bit. There was amazing research to support this and that was exciting. Charity trades in intimacy for a living and is also a clown, so, like Cabiria, she needs to look a bit off."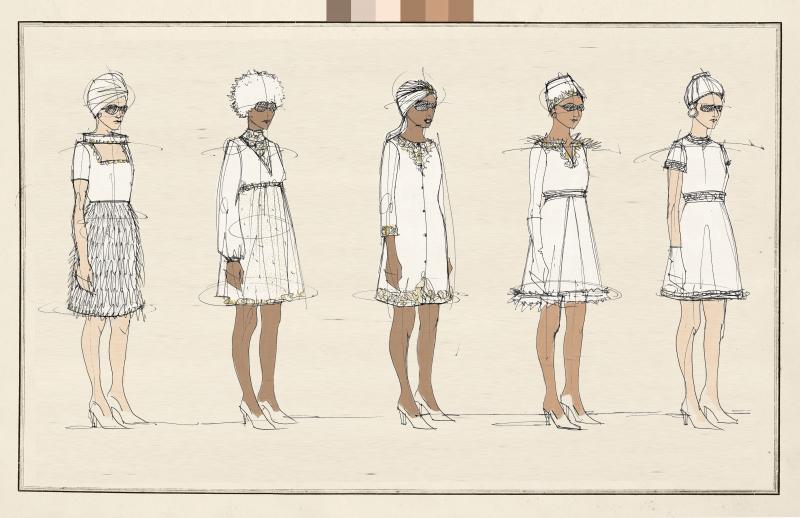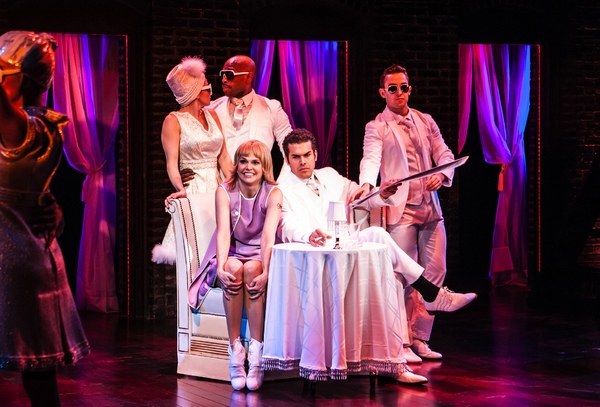 Want more Broadway By Design? CLICK HERE.
---
SWEET CHARITY features Yesenia Ayala, Darius Barnes, JAmes Brown III, Asmeret Ghebremichael, Shuler Hensley, Sasha Hutchings, Donald Jones, Jr., Nikka Graff Lanzarone, Emily Padgett, Joel Perez, Cody Williams, and as Charity Hope Valentine, two-time Tony Award winner Sutton Foster.
This production features Scenic Design by Derek McLane, Costume Design by Clint Ramos, Lighting Design by Jeff Croiter, Sound Design by Leon Rothenberg, Wig and Hair Design by Charles G. LaPointe, Make-Up Design by Joe Dulude II, Orchestrations by Mary-Mitchell Campbell and Music Direction by Georgia Stitt. Production Supervisor is Production Core. Production Stage Manager is Valerie A. Peterson. Casting is by Judy Henderson, CSA.
Related Articles
Originally from Pittsburgh, Pennsylvania, Nicole began writing for BroadwayWorld in 2010. She currently resides in New York City, where she gets to enjoy far more (read more...)