Click Here for More Articles on WAKE UP WITH BROADWAYWORLD
Brief 4/26: THE ICEMAN COMETH Opens, Drama Desk Awards Nominations, and More!
Good morning, BroadwayWorld! Because we know all our readers eat, sleep and breathe Broadway, what could be better than waking up to it? Scroll down for the latest news. Want our morning reports delivered via email? Subscribe here!

1)

Exclusive: Get A First Look At Andy Mientus In THE WHO'S TOMMY at the Denver Center
by BWW News Desk - April 25, 2018
BroadwayWorld has an exclusive first look at The Denver Center for the Performing Arts' star-studded production of The Who's Tommy, directed by Sam Buntrock.. (more...)
---
2)
Photo Flash: Mama Has Arrived! Cady Huffman Takes Her First Bow in CHICAGO
by BWW News Desk - April 25, 2018
The Broadway company of the Tony Award-winning, record-breaking hit musical Chicago, which recently celebrated its 21st anniversary, welcomeD Tony Winner Cady Huffman as 'Matron 'Mama' Morton' starting Monday, April 23, 2018. Check out the photos below!. (more...)
---
3)

Backstage with Richard Ridge: From Green Girl to Flower Child to Ice Queen- Caissie Levy Talks FROZEN & More!
by Backstage With Richard Ridge - April 25, 2018
'This is the story of my career... I have worked my way up. I am not someone who got out of college and got handed the plum Broadway roles. I started as an understudy. I started in the ensemble. I was on a non-Equity tour, then I got to Broadway after a year in Toronto with Hairspray and eighteen months on tour. I'm playing the long game and I think that has made me a better actor and company member.'. (more...)
---
4)
VIDEO: The Tony Awards Celebrate the Broadway Community With 'This is Broadway' Narrated by Leslie Odom, Jr.
by Stage Tube - April 25, 2018
The Tony Awards Twitter has released a video, narrated by Leslie Odom, Jr. that celebrates the Broadway community. The video, titled 'This is Broadway,' shares photos and video clips from this season's shows, with narration discussing how theatre comes together and the effect it can have on others.. (more...)
---
5)
Sara Krulwich, Bessie Nelson and Ernest Winzer Cleaners to Receive The 2018 Tony Honors for Excellence in the Theatre
by BWW News Desk - April 25, 2018
The Tony Awards Administration Committee has announced that they will present the 2018 Tony Honors for Excellence in the Theatre to three outstanding contributors to the Broadway industry - New York Times' culture photographer Sara Krulwich, costume beader, Bessie Nelson, and the Ernest Winzer Cleaners.. (more...)
---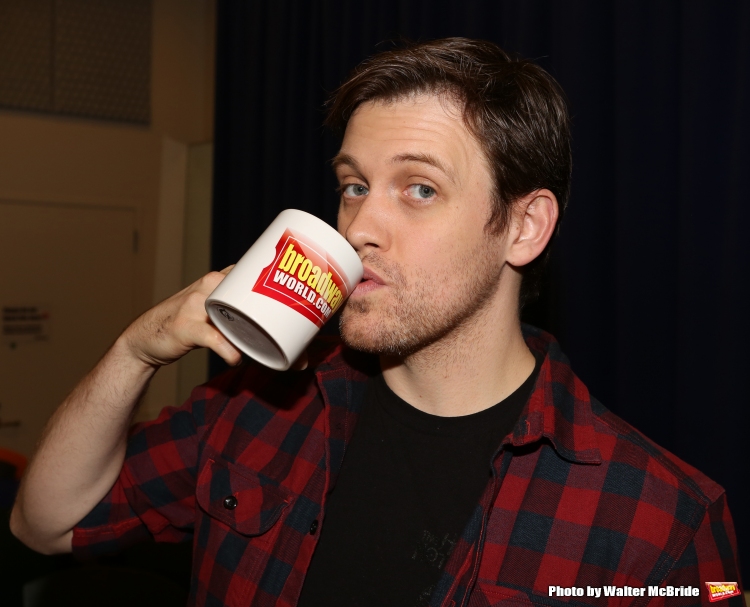 ---
Today's Call Sheet:
-THE ICEMAN COMETH opens tonight on Broadway!
-Drama Desk Award nominations are announced today!
---
BWW Exclusive: Jess LeProtto takes home the Gypsy Robe for CAROUSEL!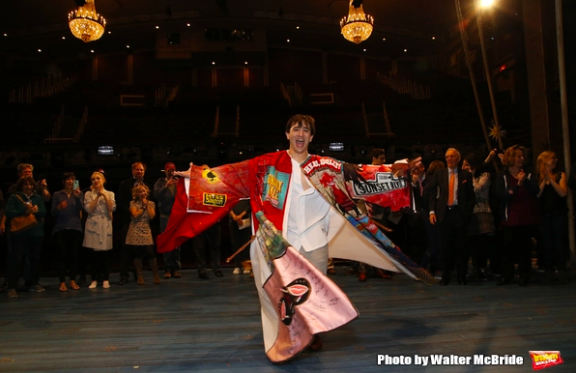 ---
Set Your DVR... Harry Potter And The Cursed Child's Jamie Parker will appear on The Today Show this morning!
---
What we're geeking out over: The cast of COME FROM AWAY celebrates NY1's Emmy win!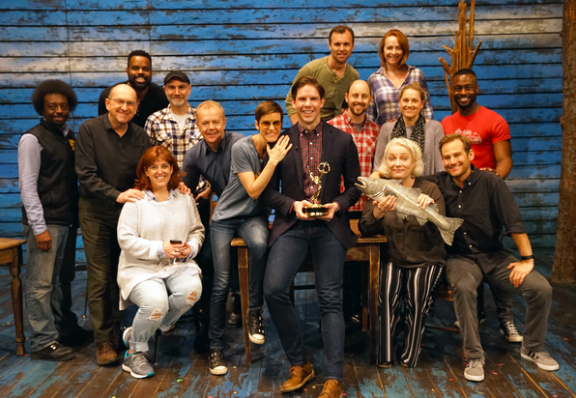 ---
What we're watching: Go inside the 2018 EASTER BONNET COMPETITION!
---
And a Happy Birthday shout-out to Carol Burnett, who turns 84 today!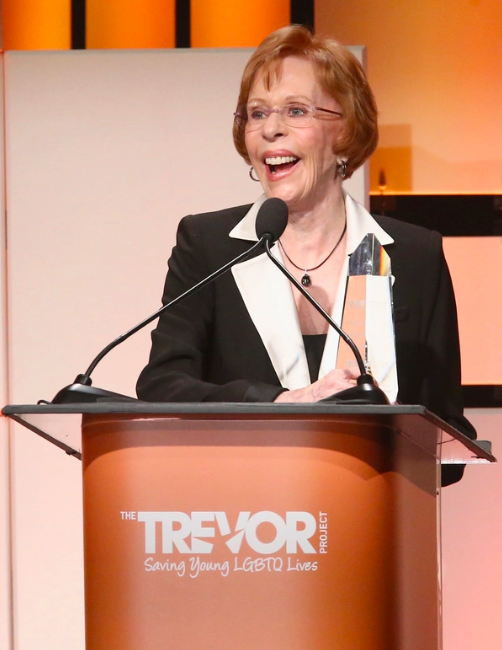 Carol, an award-winning actress and best-selling author, is widely recognized by the public and her peers for her work for her comedic and dramatic roles on television, film, and Broadway, most notably The Carol Burnett Show.? Ms. Burnett has been honored with Emmys, Golden Globes, People's Choice Awards, the Horatio Alger Award, an Ace Award, and the Peabody. A Kennedy Center Honoree, she received the Kennedy Center Mark Twain Prize for Humor, the Presidential Medal of Freedom, was inducted into the Television Hall of Fame, and has a star on the Hollywood Walk of Fame. Ms. Burnett has also written three New York Times bestsellers: Carrie and Me: A Mother-Daughter Love Story; This Time Together: Laughter and Reflection and her autobiography, One More Time. Ms Burnett made her Broadway debut in the original production of Once Upon a Mattress and returned to Broadway several times, starring in Fade Out, Fade In, Putting It Together, and Moon Over Buffalo. Ms. Burnett and her daughter, Carrie Hamilton, wrote the play Hollywood Arms, which premiered on Broadway in 2002, directed by Hal Prince.
---
See you bright and early tomorrow, BroadwayWorld!