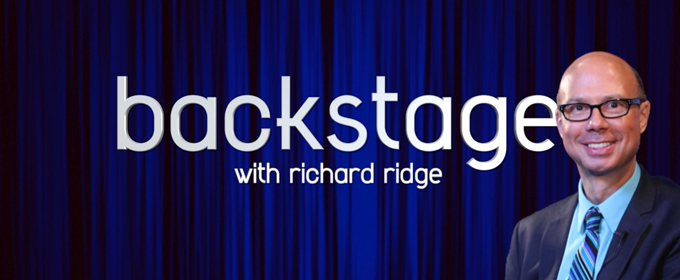 Click Here for More Articles on BACKSTAGE WITH RICHARD RIDGE
Backstage with Richard Ridge: Joshua Jackson Is Speaking for Two Through His Broadway Debut
"For so many reasons this has been the single most challenging thing that I've ever done, but the most rewarding thing I've ever done."
Joshua Jackson, who makes his Broadway debut this season, knows that his experience in Children of a Lesser God has been a special one. Watch below as he chats with BroadwayWorld's Richard Ridge about the challenges of delivering dialogue for two, learning a whole new language for this role, and the joys of sharing the stage with his remarkable co-star, Lauren Ridloff.
Children of a Lesser God tells the story of an unconventional teacher at a school for the deaf and remarkable woman he meets there. It received rave reviews (The New York Times called Jackson a revelation in his role) during last summer's workshop in The Berkshires.
Jackson's additional stage credits include a successful run on London's West End starring in A Life in the Theatre alongside Patrick Stewart. The acclaimed comedy was written by the Pulitzer Prize and Olivier Award winning, and Oscar nominated David Mamet. He also starred in the off-Broadway play Smart People at New York's Second Stage Theatre, about four Harvard intellectuals finding themselves entangled in a complex web of social politics.
Jackson currently stars alongside Dominic West, Ruth Wilson, and Maura Tierney in the Golden Globe award-winning television series The Affair on Showtime, which will return for its fourth season this June. Jackson was recently seen in the National Geographic Channel's Emmy award winning documentary series Years of Living Dangerously. He previously starred on FOX's hit show Fringe created by J.J. Abrams and made a cameo appearance in the Netflix Original Unbreakable Kimmy Schmidt. Well known as Dawson's Creek's fast-talking, self-deprecating Pacey Witter, Jackson has been working in front of the camera for over twenty years.