Click Here for More Articles on Podcasts
BWW's 'Some Like it Pop' Goes Behind the Scenes of INVISIBLE: THE MUSICAL on New Limited Audio Series, MAKING A MUSICAL

How much effort does it take to go from a concept in your head to full scale musical production? If you're thinking, "very little," you are incorrect. SOME LIKE IT POP Podcast introduces its new limited series: MAKING A MUSICAL.
In the first season of this six episode series, we are looking at INVISIBLE: THE MUSICAL. Picture H.G. Wells' THE INVISIBLE MAN set in high school in the 1980's. In this series, we will interview the creators, David Hollingsworth (book) and David Orris (music and lyrics) to learn about their concept, their inspirations and just what it takes to produce a musical in modern day. We will also interview some of the actors from the first few staged readings as well as their production team behind the scenes trying to make it all happen.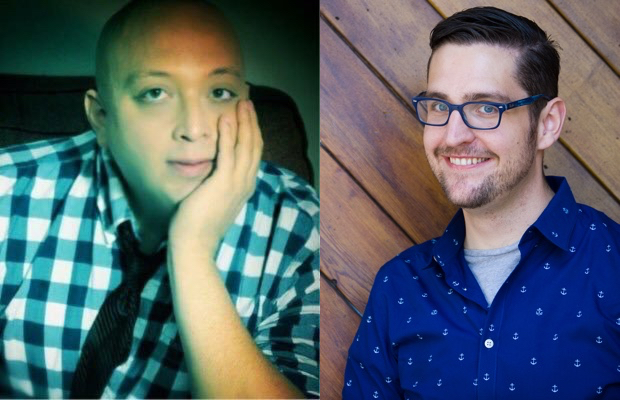 I had the fortune of attending one of the staged readings in Burbank as it was presented with a full band. Upon meeting the Davids (As I affectionately call them), I knew we had to look further into how this all worked.
What I learned along the way is not only the extreme dedication and passion these guys have for their project, but their friendship and infectious personalities make everyone who meets them root for their success. Please join us for their journey as we learn all the detailed steps involved in MAKING A MUSICAL.
---
Episode One is available now:
Episode Two will be available as of April 8th, with four episodes still to come.
To learn more about INVISIBLE, please visit their website.
http://www.invisiblethemusical.com/
In addition to being able to find all of our episodes on BroadwayWorld, we are also available on iTunes (subscribe here), Stitcher (subscribe here), and Google Play Music (subscribe here). So, subscribe, download, and share "Some Like it Pop!" To check out all of our old episodes, click here.
If you want to tell us what you thought of our lists, reach out on Twitter. Collectively, we are @SLIPpodcast. Also, Jenn is @EponineQ and Matt is @BWWMatt.