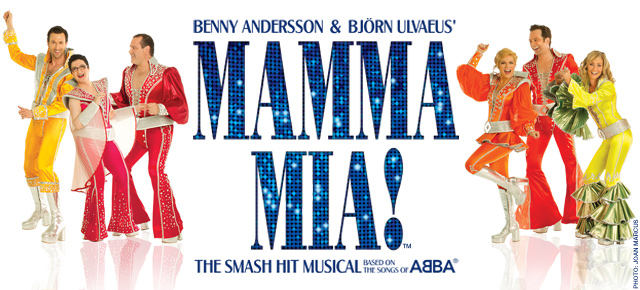 Click Here for More Articles on MAMMA MIA!
BWW TV : Broadway Beat From The Archives - Mamma Mia Opening
On July 27th, 2006 - Mamma Mia! celebrated 2,000 performances. To celebrate that milestone and their upcoming 5th anniversary, BroadwayWorld.com and Broadway Beat bring you back to the beginning...opening night of this megahit musical! Enjoy this supersized episode filled with scenes and interviews featuring the original cast!

BroadwayWorld.com has the most comprehensive video coverage of broadway on the web and is pleased to present via "state of the art" streaming video all new episodes of Broadway Beat, the popular weekly television program for and about the theatre world, right here on the web site. Broadway Beat is the premier, award-winning half hour television program covering theatre, music and performers. Each week, the show's popular and knowledgeable host, Richard Ridge, takes you behind-the-scenes for a look at the very best of New York Theatre - on Broadway, and beyond. The show always features beautiful footage shot by video veteran Bradshaw Smith. Now, in its 16th year, Broadway Beat takes you from the rehearsal studios to opening nights, including in-depth interviews with Tony Award winning stars and directors. Broadway Beat is your front row seat to all the music, all the magic, and all of the magnificent drama that is Broadway.