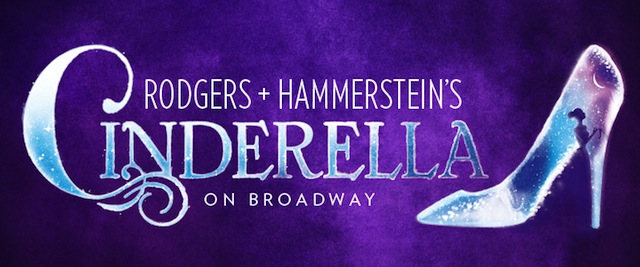 Click Here for More Articles on CINDERELLA THE MUSICAL
BWW Reviews: R+H's CINDERELLA Choreographer, Josh Rhodes, Brings the Fairy Tale to Life
Broadway choreography newbie, Josh Rhodes, staged the dancing of the Great White Way's hottest new "happily ever after," Cinderella. While this is Rhodes' first Broadway show as head choreographer, he served as assistant choreographer for Broadway's The Drowsy Chaperone and is also beginning work on First Date, set to open in August of 2013. Other choreography credits include Company at Lincoln Center and Sondheim: The Birthday Concert on PBS, among others.
We all know the songs and story of
Cinderella
from the made-for-TV musical starring Julie Andrews. This is the first time
Cinderella
has graced the Broadway stage, and the writers have added a fresh, modern spin on the well-known fairytale. While this pseudo-revival of
Cinderella
teeters between contemporary dialogue and classic songs ("A Lovely Night," "In My Own Little Corner," "Ten Minutes Ago," etc.), the romantic choreography seems to transcend time.
In typical Rogers and Hammerstein fashion,
Cinderella
is definitely a "singer show." But that does not mean that the dancing is anything less. The entire cast - ensemble and principals - show technical and virtuous ability.
Cinderella
herself, Laura Osnes, even surprises the audience as she joins in with the ensemble of "The Prince is Giving a Ball," showing off beautiful battements, arabesques, and double pirouettes. Osnes' dancing with Prince Topher at the ball is equally stunning, owing to Santino Fontana's skill as a strong partner. Besides the magical costume changes and special effects (seriously, they're magical), the waltz at the ball is probably the most memorable scene of the show. While the elaborate ball gowns looked over-the-top at the Macy's Thanksgiving's Day Parade performance, the brightly-colored dresses are absolutely stunning, complemented by the dim, dreamy lighting on stage. The dance at the ball is not exactly what I expected. I had envisioned the typical two vertical lines - one of men and one of women - performing choreographed court dances. You know, when the partners politely step towards each other, touch palms, and rotate in a circle, etc; simple, civil, and frankly, a little dull. But Rhodes' choreography is a vibrant and inspiring real waltz. Dancing pairs swiftly twirl around the stage while maintaining precise shapes and spacing with the other pairs of dancers. Phrases of intricate steps are interspersed with assisted penchés, graceful dips, and seemingly effortless lifts. The entire audience held their breath as all the male dancers lifted the women overhead for a picture-perfect held suspension. Rhodes' waltz is a wonderful example of how Broadway dancing can be both virtuous and sincere, without appearing over-choreographed and outrageous.