BWW Review: Martín Zimmerman's War Drama SEVEN SPOTS ON THE SUN Mixes Brutality and Magical Healing
Most people don't like war. We know that. So when a playwright sets out to write an anti-war drama, it helps to present some kind of specific angle that offers a clear, and hopefully original, message.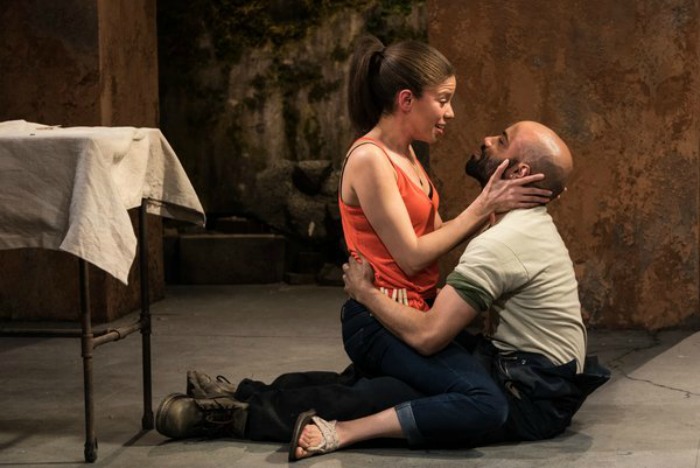 Director Weyni Mengesha's production of Martín Zimmerman's SEVEN SPOTS ON THE SUN, a collaboration between Rattlestick Playwrights Theater and the Sol Project, is handsomely mounted and sensitively acted, but the play itself lacks dramatic focus.
Set in an unnamed Latin American country during a civil unrest, the play concerns two couples from opposing sides.
Coal miner Luis (Sean Carvajal) joins the military to provide a better live for his wife Mónica (Flor De Liz Perez) and their baby. Part of his job is to kill other people's babies in a brutal, bullet-saving manner. With a new washing machine to keep her busy, Mónica tries ignoring her husband's psychological deterioration.
In another town, a doctor names Moisés (Rey Lucas) and his wife, Belén (Flora Diaz), a nurse, run a clinic to treat the wounded, but are forbidden to help the enemy. When they care for a dying 15-year-old from the other side, the punishment is harsh and the doctor becomes a recluse. But when a plague spreads through the country, it's discovered he has magical healing powers.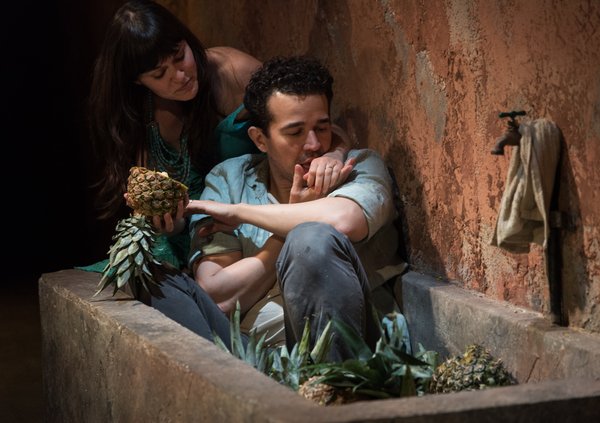 Eventually, the parallel plot lines meet, but the narrative jumps back and forth through time too often for clarity. There's an allegory present somewhere, but between moments of brutality, hopefulness, religious hypocrisy and madness, the 80-minute piece is jumbled.
Nevertheless, fine atmospheric visuals are provided by designers Arnulfo Maldonado (set), Fabian Aguilar (costumes) and Amith Chandrashaker (lights), and several effective moments are embellished with the playwright's graceful, poetic language.
SEVEN SPOTS ON THE SUN is certainly ambitious and is bound to touch hearts with its sincerity.