BWW Review: Company XIV's Erotically Elegant NUTCRACKER ROUGE Heats Up The Holiday Season
Since family-friendly entertainments tend to dominate the holiday performing arts scene, it's especially cheery that for the past nine years that scandalous crew called Company XIV has been offering grownups an option that's decidedly more naughty than nice.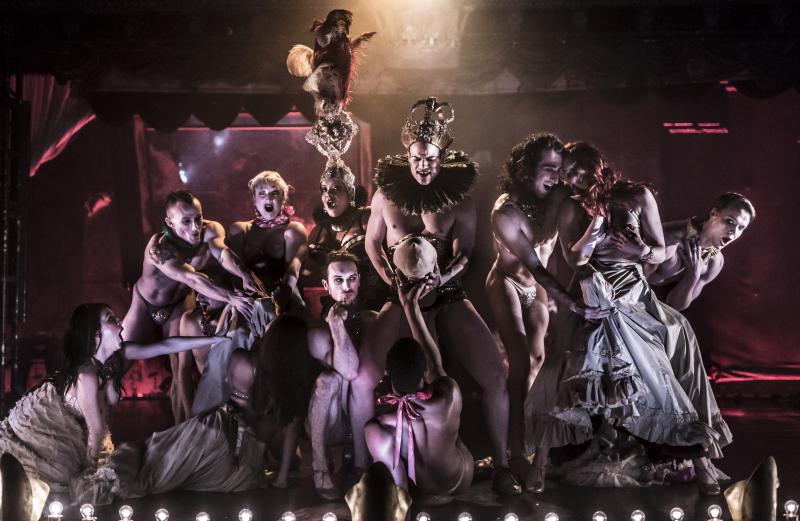 Created by the brilliant director/choreographer Austin Mccormick a dozen years ago, Company XIV (named for the elite entertainments that graced the court of Louis XIV of France) is one of the most vibrant and original troupes regularly contributing to five boroughs culture. Although eroticism flavors every aspect of their creations, the textures and levels of excitement, romance and humor they achieve through baroque dance, burlesque, gymnastics, non-traditional storytelling and an eclectic mix of classical and contemporary music is unmatched in terms of elegance and sophistication.
And while their signature piece, NUTCRACKER ROUGE, enjoys its 9th Annual New York engagement, McCormick always tweaks and reinvents the show to suit the talents of new cast members.
With designers Zane Pihlstrom (set and costumes), Jeanette Yew (lights) and Sarah Cimino (makeup) providing visuals that mix classical majesty with rowdy contemporary attitude, the simple story tells of the womanly, but naïve, Marie-Claire, who ventures forth to the Kingdom of Sweets for a luscious sampling of sugary goodness and discovers a world where shame has no power and joy is defined by freely succumbing to one's urges.
Her journey is guided by two powerhouse vocalists of contrasting charisma. As Monsieur Drosselmeyer, hard rocker Michael Cunio leads with his codpiece, belting with aggressive sexuality. He's especially entertaining in a number sung at the beginning of the first intermission, where he struts around the house pleading for someone in the audience to buy him a drink. As Madame Drosselmeyer, Storm Marrero is a smoldering blues artist who can heat up the room with an enticingly still "I Put A Spell On You" and then scat and trill with thrilling vocal dexterity.
The evening is primarily a presentation of delectable treats such as candied violets, Turkish delights and candy canes, represented by scantily-clad dancers and acrobatic specialist. The eclectic mix of dance styles include traditional ballet, tango, strip-tease and contemporary styles, climaxing in a boisterous can-can.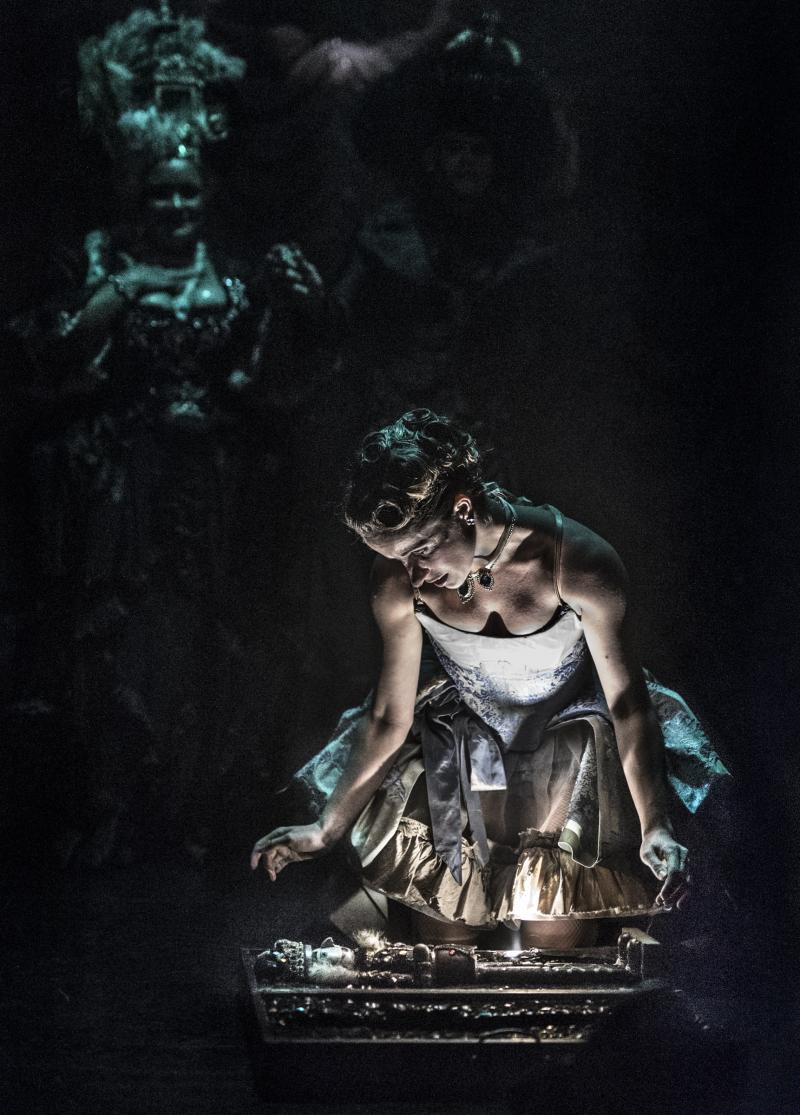 Marcy Richardson, who opens the show in a tandem pole-dancing routine with Laszlo Major, later displays her operatic soprano while maneuvering fluidly through a suspended lyra hoop. Major solos in his own breath-taking pole routine and remarkable displays of beauty and strength are also provided by twin brothers Ross and Nicholas Katen, striking positions while sharing a trapeze, Nolan McKew, suspended above the audience while gliding on aerial straps and the earthbound Ashley Dragon, spinning inside a cyr wheel.
An enchanting Marie-Claire, Allison Ulrich involves herself with each act with a combination of wonderment and a growing understanding of the lustful desires her character is developing. Her spectacular finale is a solo of mature self-discovery set to Duke Ellington's "Sugar Rum Cherry" followed by a pas de deux with Nathaniel Hunt's stately prince, set to Tchaikovsky, that evolves from dignified courtliness to steaming foreplay.
While there is no minimum required, a bottle of champagne, or, better still, a glass of absinthe, provides a perfect accompaniment to the proceedings and audience members are encouraged to stay after the show for a bit of socializing with cast members in the theatre's atmospheric bar. Then again, after a show like NUTCRACKER ROUGE, date night couples may find themselves a bit anxious to get home.
Related Articles

After 20-odd years singing, dancing and acting in dinner theatres, summer stocks and the ever-popular audience participation murder mysteries (try improvising with audiences after they?ve (read more about this author...)