BWW Review: Chris Harder's PORN TO BE A STAR Offers Witty Social Commentary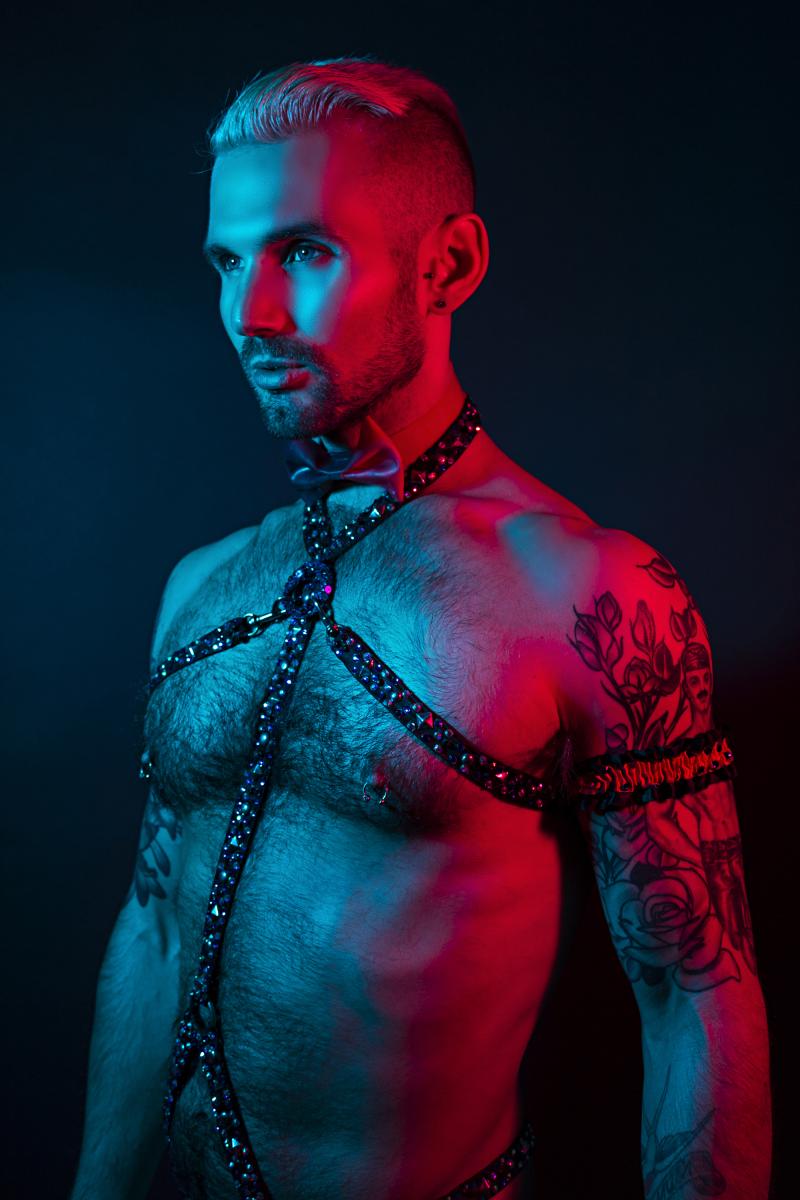 Last night, at The Stonewall Inn, Chris Harder debuted his new solo-play PORN TO BE A STAR. The show, like its salacious titles suggests, offers audiences a peek behind the screen and a chance to experience the gay porn industry from an insider's perspective. However, his experiences with the porn industry are not the only things Harder offers up. Throughout the evening, he exposes layers as he showcases his burlesque talents while also letting audiences see his brain and heart.
PORN TO BE A STAR, which is loosely inspired by Harder's experiences in porn, has its own history. The show began as BIG BRIGHT STAR at New York City's Laurie Beechman Theatre. Yet, the final product barely resembles the original outing. The memoir style storytelling of BIG BRIGHT STAR has been replaced with a loose plot about Harder and other porn actors vying for the coveted Porn Star of the Year Award at the Dirty Dish Porn Awards. In doing this, the vignette-esque format flows from scene to scene and gives Harder a solid platform to share his observations of the porn industry in ways that lovingly skewer the industry. He's not biting the hand that feeds him in any way, but for audiences willing to pay attention to the truth behind the comedy, Harder is not pulling any punches either.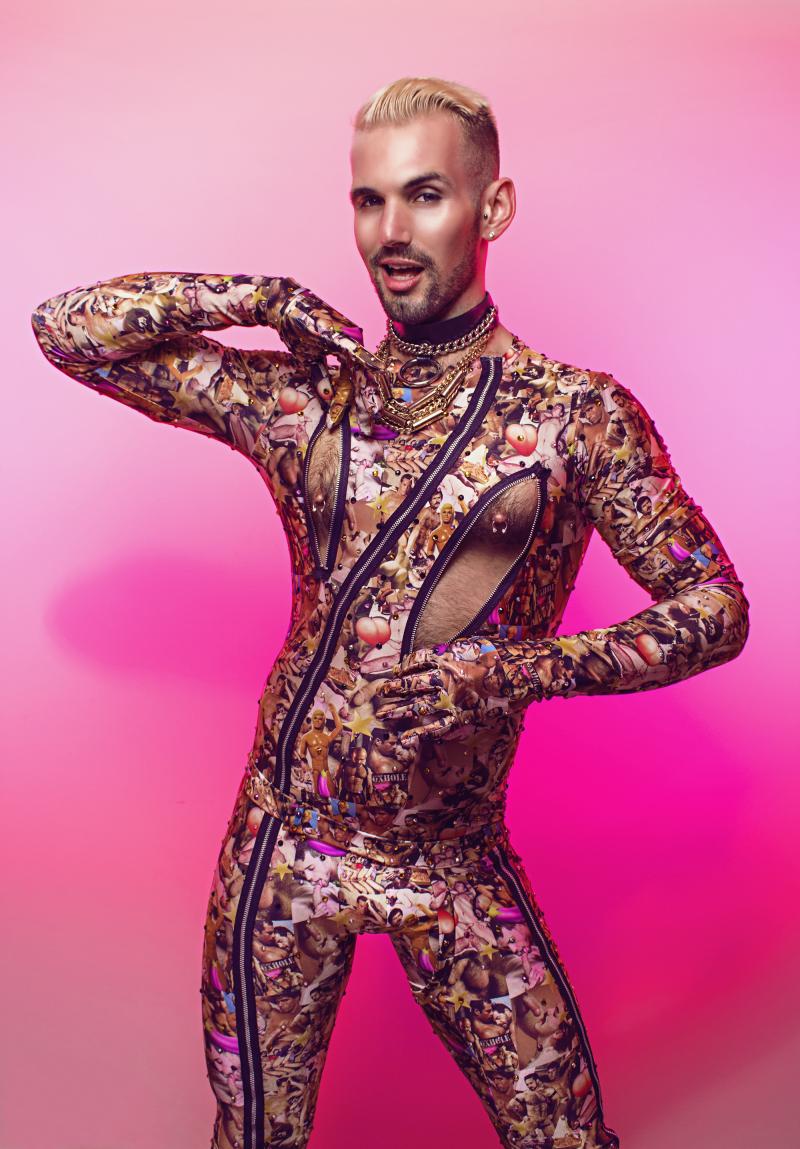 Across PORN TO BE A STAR's roughly 70-minute run time, Harder introduces the audience to himself, the porn blogger behind the Dirty Dish Porn Awards, Harder's own mother, an obnoxiously self-obsessed and social media savvy porn star named Zach Parks, hilariously dimwitted Irish gay for pay bang bros named Patrick and Duncan, and others. Harder jumps from character to character with ease, changing out clothes, wigs, and accents as he moves from persona to persona.
What makes each of these characters work is that they take themselves seriously, even when they are caricatures. This tactic gives the audience the ability to take the characters simply at face value or, if they wish, to tune in to the underlying social commentary Harder weaves into the piece through these different characters. For example, Zach Parks is obsessed with his fame. He counts Instagram and Twitter followers like Ebenezer Scrooge counts his coins. Watching Parks's monologue, the audience easily laughs at Parks's mean quips, his ridiculous views of the world, his silly obsession with Rhianna, and so on. But, if we dare to look closer, we see how empty Parks's sadly vapid existence is, and that is where Harder's implicit commentary is allowed to shine, adding intellectual depth to the show.
Likewise, the show finds palpable heart in the evening's most touching monologue. With a large and well-teased blonde wig, a cute apron, and slippers, Harder portrays his mom. She leaves him a voicemail detailing where he will be sitting at his family's upcoming Thanksgiving dinner. Playing his mother, we are exposed to her love for her son, but we also see the fear and trepidation she has about how the rest of the family may feel about Harder not only being gay, but also about his porn work. In this soft and quiet moment, Harder taps into universal aspects of humanity-the love of a parent or caregiver for a child. It is here that Harder utilizes his own vulnerability and that of his mother to briefly allow audiences to glimpse his own heart and the heart of PORN TO BE A STAR.
Directing the show, David Drake ensures that the one-act keeps moving. Together with Harder, Drake has helped Harder trim and condense the original material while creating new pieces as well. The show flows smoothly for the most part, with a couple of somewhat awkward bumps coming towards the end. Yet, each bump is worked into the overall plot construction, letting the pieces eventually settle into the whole.
PORN TO BE A STAR runs on November 30, December 3, 6, and 7 at Stonewall Inn (53 Christopher St, New York, NY 10014). For tickets and more information, please visit bit.ly/2humZBZ.
Related Articles