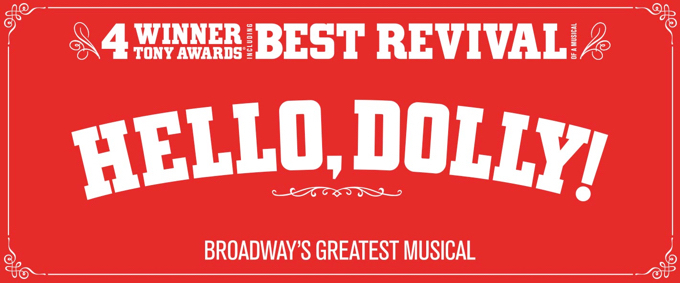 Click Here for More Articles on HELLO, DOLLY! on Tour
BWW Interview: Betty Buckley Joins the Parade Taking HELLO, DOLLY! on Tour
Betty Buckley is the latest in the string of megawatt stars leading the stunning revival of Hello, Dolly! The show is preparing to launch its national tour, bringing the charms of meddling Mrs. Levi to audiences across the country. Buckley took a moment to chat with BroadwayWorld about the upcoming journey and what it all means to her.
How did this incredible offer come to you?
I had just gotten a job on Preacher on AMC and was in New Orleans starting work on that. My agent called and said 'Are you sitting down?' and I said 'No' and he said 'Scott Rudin wants you to do Hello, Dolly!' and all I could say was 'Oh my god, I'll have to call you back.' I was literally pacing my hotel suite thinking 'can I do this? This is huge, it's such a huge part.' I called him back and I said yes, if they think I can do it I'll do it. A week later they flew me to New York to meet with Jerry Zaks and Scott Rudin and they were so lovely and had such conviction about me being able to do it.
So it was completely unexpected?
I was shocked, I was truly surprised.
Had you seen the show on Broadway? What did you think of it?
I saw the show before The Tony Awards and I just thought it was the greatest production of Hello, Dolly! I'd ever seen and probably one of the greatest pieces of musical theatre I've ever seen. In fact, I was standing weeping with joy at the end of the show along with the rest of the audience. I turned to my companions and they were laughing at me being so emotional over this incredible show. When Bette Midler made her last cross down the passerelle at the curtain call and everyone is reaching up trying to touch her, I was on the second row and I was reaching up trying to touch her too! I just thought it was the perfect show. Santo Loquasto's design, the costumes, the choreography, it's all out of this world. Jerry Zak's direction is freaking genius and Bette was like the greatest ice cream sundae I've ever seen. You just wanted to scoop her up she's so delicious.
Where did Dolly Levi rank on your list of dream roles?
It's not a show that was on my list of things that I aspired to do, primarily because in my earliest encounters with it in my teenage years, I never really got the story. I never understood why everyone was all gaga about who the leading lady was. I even saw Pearl Bailey do it on Broadway when I was a senior in college. I thought she was great, but I didn't connect with it yet. It was not on my wishlist.
What has your rehearsal process been like? What are you noticing is the most challenging part of preparing?
I feel like I'm in comedy school with the great Jerry Zaks and my wonderful leading man Lewis J. Stadlen. It's been such a blessing. I've been doing a lot of work with my brilliant trainer Pat Manocchia who has a gym called La Palestra. He's trained me for every big show I've done, every demanding 8-show week role that requires stamina like Sunset Boulevard and Gypsy. The key to doing 8 shows a week is endurance, stamina. It's really difficult, this show especially. I thought Sunset Boulevard was hard but this show is something all its own. For the past month I've been staggering home at night and just falling into bed! It's fantastic though, as exhausted as I've been it's the best kind of tired. I'm so delighted to be doing this with such an incredible company of people and such great creative geniuses.
How are you planning on making this role your own? What's going to define Betty Buckley as Dolly Levi?
Oh I don't know! Most of it is going to be the sheer fact of all of our individuality. People don't compare, we're all individuals. The key right now is that Jerry and Andy Einhorn, our brilliant music supervisor, and Sarah Edwards our associate choreographer who is teaching us everything, they're all so encouraging of me being myself in the role and finding my own way while giving me the guidelines. They're wonderful, really supportive. I'll arrive at something. All will be revealed!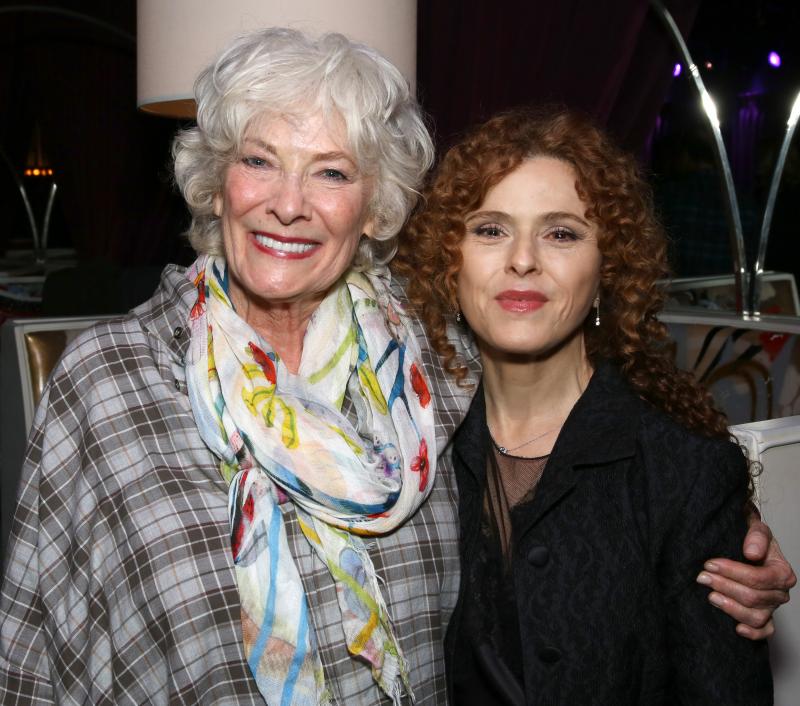 What do you tap into to bring such a big character to life on stage?
It's magic all its own. My whole process is based on meditation as well as listening really closely to what the director says and what the choreographer says. I try to stay in the immediate present reality with my partners on stage, give and take reality. In this case learning the lines is huge and just finding an inner journey within that that makes sense. I've also been doing research including reading The Matchmaker which the musical is based on to get into the right mindset.
All in all, how would you sum up your experience so far?
A gift. Every morning I'm on my knees with gratitude and every night the last thing I think about is how incredibly appreciative I am to be a part of this.
Don't miss the legendary Betty Buckley in her star turn as Dolly Levi! A complete list of cities and dates for the national tour of Hello, Dolly! can be found at www.hellodollyonbroadway.com

Related Articles