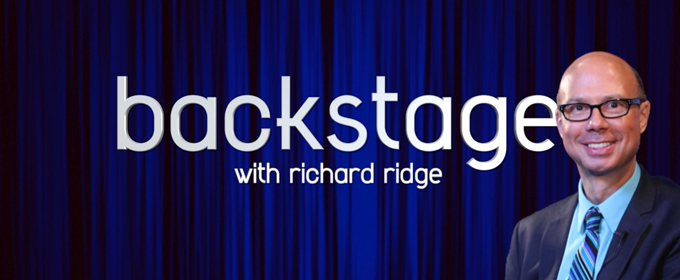 Click Here for More Articles on BACKSTAGE WITH RICHARD RIDGE
BWW Exclusive: James Snyder, Jenny Jules & Matt Mueller Cast a Spell on Broadway in HARRY POTTER AND THE CURSED CHILD
In Part 2, we meet the new Harry, Ron & Hermione!
Year Two has officially begun at Harry Potter and the Cursed Child, and that means that a brand new class of witches and wizards has begun a magical journey at Hogwarts (or the Lyric Theatre). Three of the show's 27 new cast members are James Snyder, Matt Mueller and Jenny Jules, who portray the dream team of the wizarding world- Harry, Ron and Hermione.
All three actors realized quickly that playing these iconic characters was a big responsibility. "There's something beautiful that happens in finding it ourselves," says Synder. "We get to own these characters. So it's not me doing Harry Potter, it's really getting to find parts of me that link into Harry Potter."
"We're lucky, we're blessed, we've got an excellent script," says Jules. "The story is so brilliant and we're playing this iconic characters. It's Thanksgiving, it's Christmas, it's Hanukkah, it's all those celebratory days. We feel, I suppose, a sense of responsibility, it's quite high on us. We have a responsibility to tell the story and be the best we can be everyday. So we have to do lots of self care and keep fit and eat right, but we can't stop smiling."
How do they make it through their marathon two-part days? "It's like hopping on a Hogwarts Express. You hop on and you go, that two and a half hours goes by for Part One," explains Snyder. "It ends with an unbelievable cliffhanger, unbelievable and the sound of people going insane once the 'To Be Continued' sign pops up, it's such a great feeling."
The trio knows that the people who come to experience the next chapter of Potter are far from an ordinary Broadway crowd. "The audiences are extraordinary. The wave of the love that come around the audience for the characters, for the story, it's full of love. It's the most loving audience I've ever experienced and I've done lots of shows," says Jules.
What should they expect? "It's the costumes, the lighting, the script and all of it, but you are hopefully giving people the next chapter of these characters that we've all grown to love if we've had any contacts with these books," explains Mueller. "It's a gift and an honor to play these people."
Watch below as the trio tells us even more about life at the Lyric, how they studied up on their characters, and so much more. Plus, click here to meet two of the show's other new stars, Nicholas Podany and Bubba Weiler!
Related Articles
Richard Ridge fell in love with the theatre at the age of five when he went through his parents record cabinet and stumbled upon their (read more...)