BWW Exclusive: First Look at Spanish-Language SPEED-THE-PLOW in Puerto Rico
David Mamet's SPEED-THE-PLOW opens tonight, August 13, as JALA-LA-PALA in San Juan, Puerto Rico. Below, BroadwayWorld has an exclusive first look at the cast onstage!
The show, directed by Broadway's Luis Salgado, will play four performances at El Corralón de San José in Old San Juan. The New York-based cast features Emmanuelle Bordas as Karen, Javier E. Gómez as Gould and Éric-Dominique Pérez as Fox.
The team behind it includes Valeria Cossú: Assistant Director, Heather Hogan: Production Supervisor, Verónica Ortiz: Stage manager and assistant to director in Puerto Rico. Javier Dávila: Scenic and Sound management., Josean Ortiz is the venue manager at Amigos del Corralón, Inc.
El Corralón de San José is one of the oldest working theaters still operating in the Americas, a courtyard-style theater built at the end of the 18th Century. The San Juan production of SPEED-THE-PLOW is produced by High Pitch, Inc. and Dead Jíbaros Productions, in partnership with Amigos del Corralón, Instituto de Cultura Puertorriqueña, Salgado Productions and Tony L. D'Anzica, with support by Pregones Theatre/PRTT.
The production will run this weekend, August 13th through 16th, 2015 at 8:30pm. Admission is free to the public as part of Corralón de San José's Theater Access and Cultural Collaborations Initiative. For more information, the public can visit www.jala-la-pala.com.
Photos courtesy of Salgado Productions.


Javier E. Gomez as Gould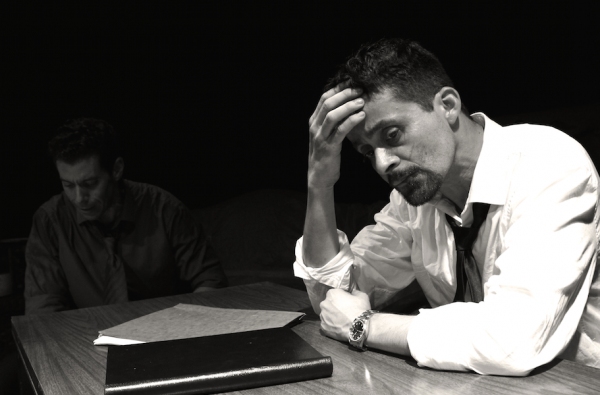 Javier E. Gomez as Gould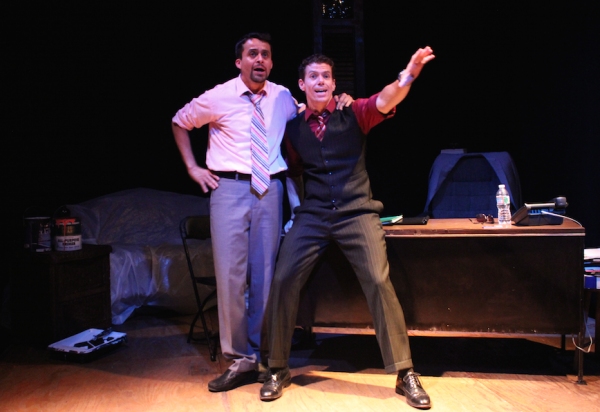 Eric-Dominique Perez as Fox and Javier E. Gomez as Gould

Javier E. Gomez as Gould

Emmanuelle Bordas as Karen and Eric-Dominique Perez as Fox

Emmanuelle Bordas as Karen, Javier E. Gomez as Gould and Eric-Dominique Perez as Fox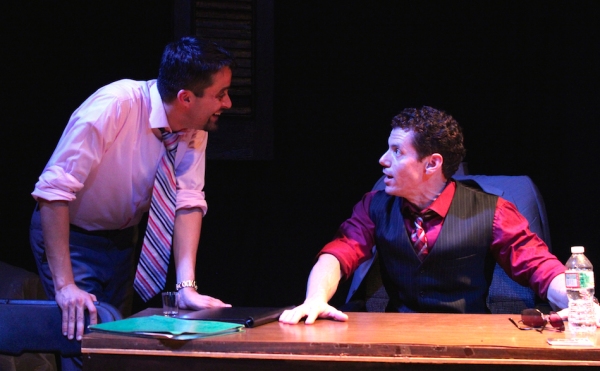 Javier E. Gomez as Gould and Eric-Dominique Perez as Fox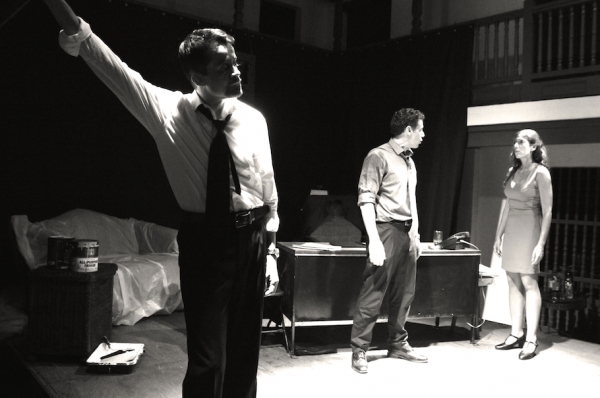 Javier E. Gomez as Gould, Eric-Dominique Perez as Fox and Emmanuelle Bordas as Karen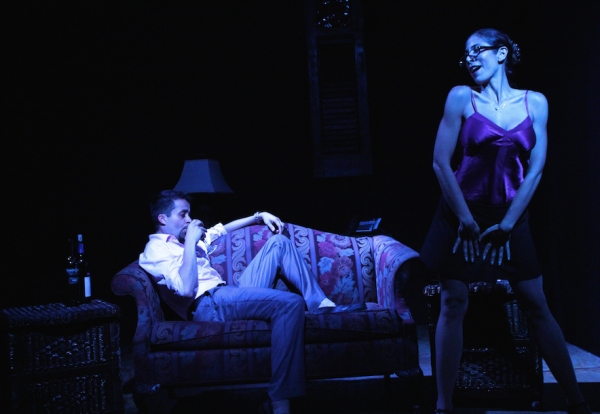 Javier E. Gomez as Gould and Emmanuelle Bordas as Karen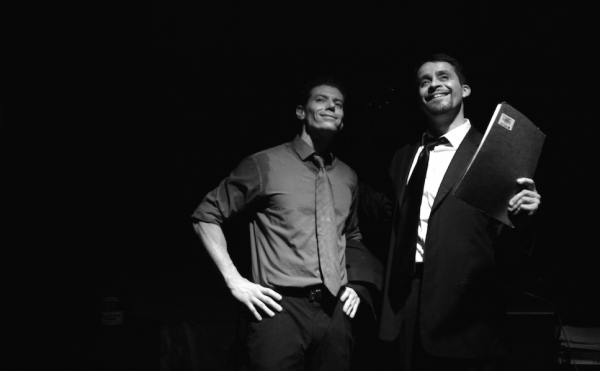 Eric-Dominique Perez as Fox and Javier E. Gomez as Gould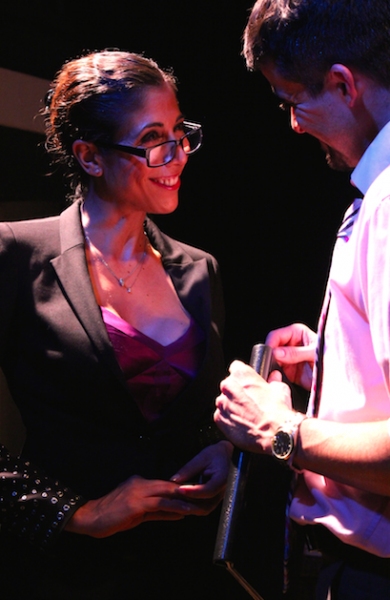 Emmanuelle Bordas as Karen and Javier E. Gomez as Gould
Related Articles
More Hot Stories For You