BHANGIN' IT and THE LUCKY ONES Named Winners of Richard Rodgers Award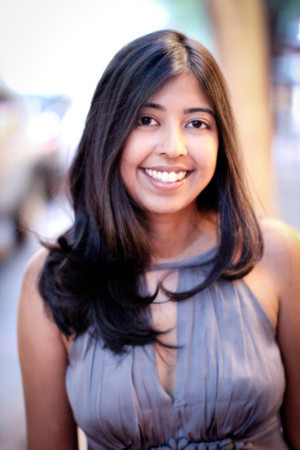 The winners of the 2019 Richard Rodgers Awards for Musical Theater were announced today by the American Academy of Arts and Letters.
Bhangin' It by Mike Lew, Rehana Lew Mirza, and Sam Willmott
AND
The Lucky Ones by Abigail and Shaun Bengson and Sarah Gancher
Each musical received a Studio Production Award.
Bhangin' It, drawn from the high-stakes world of intercollegiate bhangra (Indian folk dance) competitions, tells the story of a biracial (half-Indian) girl named Mary who gets kicked off her bhangra team for not being "Indian enough," so she grabs her best friend Sunita and forms a rag-tag multicultural team of her own.
The Lucky Ones spins a memory-tale of teenaged passion, ideals lived to the limits, family shattered, and faith lost-all in hope of finding a way home again. Through soulful electro-folk songs, this driving, semi-autobiographical story grabs joy and grief with the same hand and holds them tightly, in a radical affirmation of being alive.
Richard Rodgers, who was elected to the Academy in 1955, endowed these awards in 1978 to nurture talented composers and playwrights by enabling their musicals to be produced in New York City. Former award recipients include Maury Yeston, for Nine; Jonathan Larson, for Rent; Julie Taymor and Elliot Goldenthal for Juan Darien; Lynn Ahrens and Stephen Flaherty for Lucky Stiff; Jeanine Tesori and Brian Crawley for Violet; Scott Frankel, Michael Korie, and Doug Wright for Grey Gardens; and Dave Malloy for Natasha, Pierre & the Great Comet of 1812. The Richard Rodgers Awards are the Academy's only awards for which applications are accepted. Application forms may be found at the academy's website at www.artsandletters.org.
The members of this year's jury were David Lang (chairman), Mindi Dickstein, Amanda Green, Richard Maltby, Jr., and John Weidman.
AMERICAN ACADEMY OF ARTS AND LETTERS
The American Academy of Arts and Letters was founded in 1898 as an Honor Society of the country's leading architects, artists, composers, and writers. Early members include William Merritt Chase, Childe Hassam, Julia Ward Howe, Henry James, Edward MacDowell, Theodore Roosevelt, Augustus Saint-Gaudens, John Singer Sargent, and Edith Wharton. The Academy's 250 members are elected for life and pay no dues.
In addition to electing new members as vacancies occur, the Academy seeks to foster and sustain an interest in Literature, Music, and the Fine Arts by administering over 70 awards and prizes, exhibiting art and manuscripts, funding performances of new works of musical theater, and purchasing artwork for donation to museums across the country.