Audra McDonald-Led HELLO AGAIN to Close Out Toronto LGBT Film Festival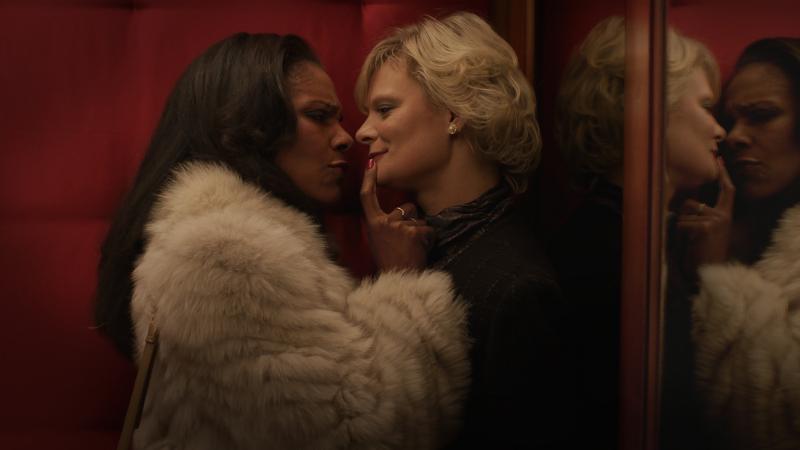 Inside Out Toronto LGBT Film Festival today revealed the Closing Gala, Centerpiece Gala and Premieres programme, finalizing the 2017 lineup of impressive queer cinema. The World Premiere of Tom Gustafson's film adaptation of the musical HELLO AGAIN will close out the Festival. The Centerpiece Gala will be the Canadian Premiere of Vincent Gagliostro's debut feature, AFTER LOUIE, starring Alan Cumming and Zachary Booth. Inside Out also announced the 10 titles that make the Premieres programme, offering audiences the opportunity to be the first to see the latest in queer cinematic achievements. Taking place May 25 to June 4, 2017, Inside Out celebrates 27 years of presenting wide-ranging films that entertain, inspire and confront challenges in the LGBT community. Tickets are now on sale at insideout.ca.
HELLO AGAIN, starring six-time Tony Award winner Audra McDonald, is a big screen adaptation of Michael John LaChiusa's chamber musical of the same name. In addition to McDonald, the film stars Emmy Award winner Martha Plimpton ("The Good Wife"), Emmy Award nominee T.R. Knight ("Grey's Anatomy"), Rumer Willis ("Dancing with the Stars"), Jenna Ushkowitz ("Glee"), Nolan Gerard Funk ("Awkward"), Sam Underwood ("The Following"), Tyler Blackburn ("Pretty Little Liars") and Al Calderon (Stealing Cars).
Originally produced by Lincoln Center Theatre in 1994, HELLO AGAIN was nominated for eight Drama Desks. Since then, HELLO AGAIN has been performed in several languages by companies around the world and LaChiusa has written a collection of singular musicals that have been nominated for a combined 15
TONY AWARDS
and 50 Drama Desk Awards.
About the film: Where does sex end and love begin? When do fantasy and reality diverge? Bringing together stars of stage and screen, Tom Gustafson (Were the World Mine, Mariachi Gringo) returns to Inside Out with the highly anticipated gender-bending film adaptation of Michael LaChiusa's 1994 musical, Hello Again, inspired by Arthur Schnitzler's 1897 landmark play Der Reigen and Max Ophu?ls's subsequent Oscar-nominated film, La Ronde. From 1901 to the present, Hello Again presents a series of ten vignettes in which ten characters pair up in various configurations and time periods, with a panoply of sexual proclivities.
Photo courtesy of Toronto LGBT Film Festival