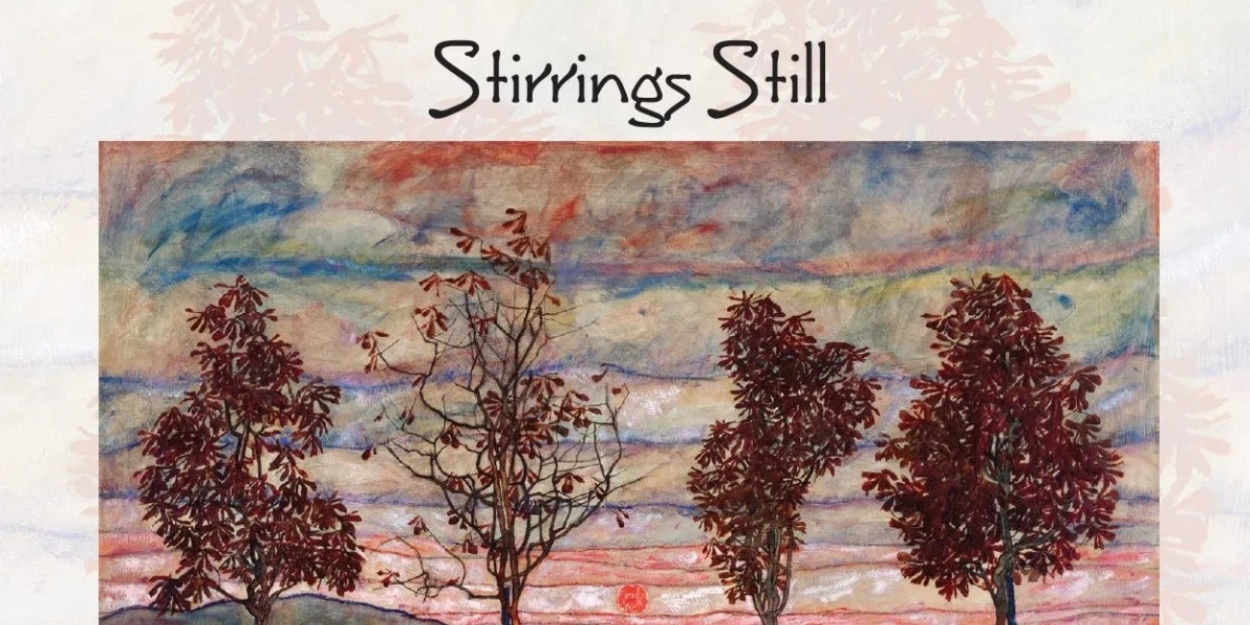 Album Review: Hoffman & Hatfield Duet Together In The Key of Jazz on STIRRINGS STILL
Still Stirrings Are Stirring Still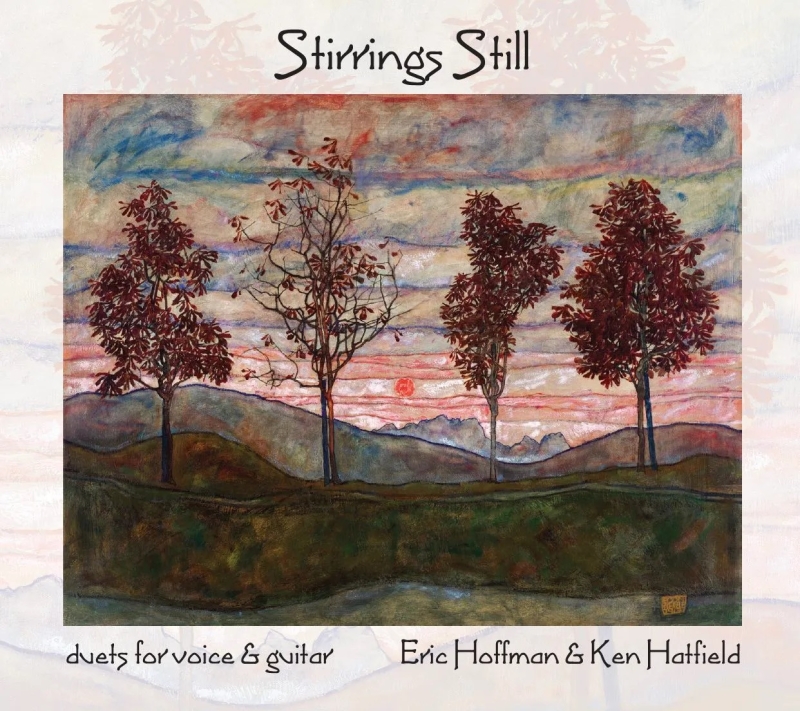 Heigh Ho, my rainbow readers, welcome back to Bobby's CD sandbox where we bring you our broken-down breakdowns of new music releases. So, strap in and get ready, as Bobby goes on the record ABOUT the record.
This week's album entry in the BobbyFiles comes from the Jazz world and two friends collaborating on their first-ever album together. STIRRINGS STILL is an intimate set of duets for guitar and voice performed by Ken Hatfield (guitar) and Eric Hoffman (vocals), a pair with a history of live performances together of both original music and standards from the past. Take that history and boil it down to eleven tracks where they have both done composition duties, sprinkle in some American Songbook greats with their own arrangements, and this is the foundation of STIRRINGS... Their title track (cut #3) is an original, with words and music by Hatfield, that he has composed with some lovely minor key tension. The staccato feel in his guitar work adds to the urgency of a man (Hoffman) lamenting the passing of time and age. Their first track, SEE YOU TOMORROW (Á DEMAIN), another original with lyrics by Hoffman, gives promise of a promising partnership to come, as Hatfield's simple but skillful guitar in syncopated rhythm combines with Hoffman's creamy vocals in a kind of coffee house finger snap jazz style. The best of their original songs, MOST EVERY DAY, composed by Hatfield, may also be the best cut on the album. With a fine, snappy guitar, this blues/jazz mix is a really nice place where these two should live together. Hoffman's slightly rougher, less buttery, vocals on this track combine with the roadhouse guitar work from his pal wonderfully. And speaking of that more "roadhouse" sound... Arlen & Mercer's ANY PLACE I HANG MY HAT IS HOME is given a similar treatment by the pair with another bluesy feel, where their blend is really quite good and, together on this one, they are a team. Hoffman's range and his honky tonk lilt through the last verse are terrific.
Now, herein is where Bobby must break from the sunshine and lollipops and add some rain to this rainbow review. The overall feeling in listening to these two work together is that they have rapport, but not a lot of chemistry. Through several of the 11 cuts, Hatfield's guitar has no round bell tones in the way Hoffman's voice does. The metallic dings and "tinks" and twangs add too much tension opposite the vocal interpretations. The softer, smoother strings that happen in places is where they should live together OR in that rougher saloon soundscape of ANYPLACE... The vocals are truly wonderful most of the time, and Hatfield's skillful strings alone would be great, but he passes over the voice too roughly too much of the time. The vocals are simple and meaningful but, in the mix, the guitar isn't matching Hoffman's legato interpretations. This is very pointed in cut #2, Wolf & Landesman's SPRING CAN REALLY HANG YOU UP THE MOST, where the dissonance between human and instrument is interesting but the urgency in the guitar has the voice riding a wave toward the shore instead of drifting away, and its twang subverts the gentle velvet that the song builds in the lyrics and notes. Not sad, more desperate.
To the album's credit, none of it is boring and perhaps that's part of a creative decision to have more tension throughout... If so - mission accomplished, but at a cost where Little Bobby is concerned. Both these fine composer/musicians are very gifted, but on cuts such as Hatfield's JUNIPER STREET or Winkler & Rauch's ANSWER ME, MY LOVE, their separate work diverges and Mr. Hatfield's guitar intrudes. In so saying, while we praise the artistry here, the execution and final product are a little off (to Little Bobby). So this one gets a fair...
2 3/4 Out Of 5 Rainbows
You Can See And Hear Everything About STIRRINGS STILL On Ken Hatfield's Webbysite: HERE
---
Shop BroadwayWorld

Shop this season's new musicals! Get dressed up for a night at the theatre, or just a night at home, with merch from some of Broadway's biggest hits including SOME LIKE IT HOT, KIMBERLY AKIMBO, and more!
---
Related Stories