Aaron Sorkin Pens Touching Tribute to Late Actor Robert Guillaume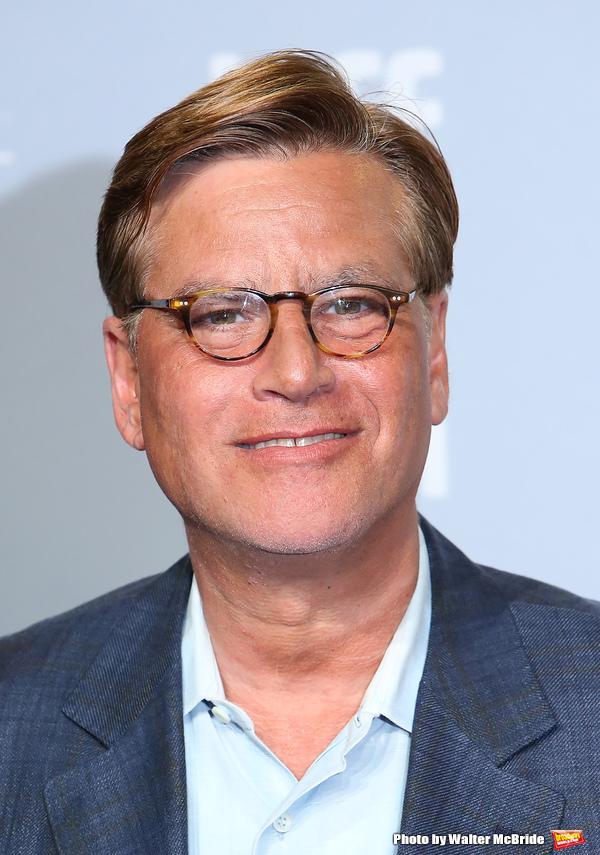 As BroadwayWorld reported last week Robert Guillaume, the stage's first African American 'Phantom', passed away on October 24, 2017, due to COMPLICATIONS of prostate cancer. He was 89. The actor made his Broadway debut in FINIAN'S RAINBOW, followed by roles in KWAMINA and TAMBOURINES TO GLORY before taking the title role in PURLIE. He starred as 'Nathan Detroit' in an all-black revival of GUYS AND DOLLS, which earned him both a Tony and a Drama Desk nomination in 1977. He also played the title role in Broadway's CYRANO- THE MUSICAL.
In today's
Variety
, playwright Aaron Sorkin (A FEW GOOD MEN) penned a touching tribute to the late actor. Read it in full below:
Early on a Wednesday morning in 1999, Robert Guillaume was called down to Stage 6 on the Disney lot. He was one of the stars of "Sports Night," playing Isaac Jaffe, the boss at the fictional cable network that hosted a sports show. The crew was done lighting the set that served as his office, and Tommy Schlamme, our director, was ready to shoot.
But Robert wasn't responding to the calls that went out over the intercom. A PA was sent up to his dressing room. The PA kept knocking, but there was no answer. In a few moments we would know that Robert was on the other side of the door but that he was unconscious due to the stroke he'd suffered minutes earlier.
During a hospital visit early in his recovery, I told Robert and his extraordinary wife, Donna, that Isaac Jaffe's office would be waiting any time he wanted to come back to the show. I'd given the character a stroke too, so any physical or speech impairment would be explained. Nine weeks later Robert walked onstage for the season one finale. This man was strong as a tree and he was determined. Robert died Oct. 24 at the age of 89.
Among the cast, the crew and his many fans, he was larger than life. We knew him as Benson, of course, and we knew him from his thunderous turns on Broadway, but mostly we knew him as the person we least wanted to disappoint. He was true north as an actor, as a company member and as a man. We'll miss our friend very much, and we'll always be better for having shared a stage with him.

More on Robert Guillaume: Robert Guillaume starred as 'The Phantom' in the 1990 Los Angeles production of The Phantom of the Opera, replacing Michael Crawford opposite Dale Kristien as 'Christine.'
Among his Off-Broadway credits were Fly Blackbird, Apple Pie, and Jacques Brel is Alive and Well and Living in Paris, as well as Porgy and Bess at City Center. The Emmy winner was known for his role as 'Benson Du Bois' in the TV series Soap; the character eventually spun off into his own series, titled 'Benson.' He also played 'Isaac Jaffe' on the sitcom Sports Night. He starred in and made his directorial debut with the TV movie John Grin's Christmas, a black retelling of A Christmas Carol. Among his other on-screen credits were the films Meteor Man, First Kid, Spy Hard, Big Fish, Columbus Circle, and the small musical dramedy Satin, as well as HBO's Happily Ever After, and miniseries including Children of the Dust, Run for the Dream, Pandora's Clock, and North and South. Guillaume also voiced the role of 'Rafiki' in Disney's The Lion King, which earned him a Grammy Award.
Source: Variety
Photo Credit: Walter McBride / WM Photos
Related Articles
More Hot Stories For You
Stage Actor and SEX AND THE CITY Star Lynn Cohen Passes Away
Screen and stage actor Lynn Cohen has passed away.... (read more)

Quiz: Which SIX Queen Are You?
We're celebrating the first preview of SIX by giving you the chance to see which of the show's iconic queens you are with some fun personality questio... (read more)

Protestors Respond To New WEST SIDE STORY Statement On Amar Ramasar Controversy
Since principal casting was announced for the Ivo van Hove-directed Broadway revival of West Side Story was announced last July, there have been publi... (read more)

Carrie Hope Fletcher Will Lead Andrew Lloyd Webber's New Production of CINDERELLA in the West End
Carrie Hope Fletcher will play Cinderella in Andrew Lloyd Webber's highly anticipated new production at the Gillian Lynne Theatre, with performances c... (read more)

Cameron Adams, Kaleigh Cronin and More Join MRS. DOUBTFIRE; Complete Casting Announced
Mrs. Doubtfire, the new musical produced by multi-Tony Award winner Kevin McCollum (Avenue Q, Rent, In The Heights, Something Rotten!), based on Twent... (read more)

Breaking: Lindsay Pearce and Sam Gravitte Will Be WICKED's New Elphaba & Fiyero
The Broadway blockbuster WICKED will welcome new cast members to the Gershwin Theatre this month. Beginning Tuesday, February 25, Lindsay Pearce will ... (read more)