Weidner Center Announces Silver Celebration And Vision For The Next 25 Years!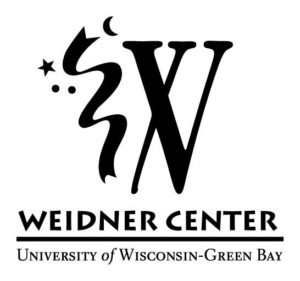 Finger snapping jazz, thought provoking discoveries, toe-tapping musicals, jaw-dropping spectacles, soaring symphonies and Green Bay legends on stage...there is absolutely something for everyone. In honor of the Weidner Center's 25th Anniversary, the 2018 - 2019 line-up features titles, concerts and speakers that are meant to fully meet our mission: to delight, educate, inspire and entertain.
"Twenty-five years is an important milestone. And it is falling during an exciting and energetic time in Green Bay and the surrounding areas. So we asked the question, 'What can the arts and culture add to this energy and momentum?'" remarks Executive and Artistic Director, Kelli Strickland. "Cofrin Family Hall is the only state-of-the-art facility of its kind in our region. So we will celebrate that with song, stories and ideas. But we will do more than that."
"We don't want to be viewed as an added bonus to the community and university, but as a vital component. I think you'll see more collaborations, titles that are produced specifically for our community, speakers and art that push the conversations of discovery and innovation. Our 25th year is a new chapter of cultural citizenship for the Weidner Center."
The 25th Anniversary Season launches with a look back to the inaugural event held in Cofrin Family Hall on January 15, 1993. One of the performers that evening was Wayne Lin, an 11 year-old violinist and featured performer of the Youth Orchestra. After completing his bachelor's degree from the Juilliard School and his Master's degree at Yale School of Music, Lin is now the associate and acting Concertmaster of the Seoul Philharmonic Orchestra. Lin returns this fall to the Weidner Stage as a soloist in the opening Anniversary Symphony Orchestra Concert Event, September 22.
The season line-up includes:

Wayne Lin: 25th Season Anniversary
Symphony Orchestra Concert
Saturday, September 22, 2018 7:30pm

Sebastian Maniscalco - Stay Hungry Tour
Saturday, September 29, 2018 7:00pm
(Single ticket sales available now)
The World-Famous Glenn Miller Orchestra
Saturday, October 6, 2018 7:30pm
Brown County Civic Music Association present
Raul Prieto, Organist
Friday, October 12 7:30pm
(General Admission Tickets available at bccivicmusic.org)
Late Night Tailgate
Saturday, October 20, 2018 7:30pm
National Geographic Live!
Beauty and the Bizarre with Photographer Anand Varma
Wednesday, October 24, 2018 7:30pm
Aquila Theatre presents Mary Shelley's Frankenstein
Friday, October 26, 2018 7:30pm
Disney Junior Dance Party On Tour
Saturday, October 27, 2018 4:30pm
(Single ticket sales available now)
Dr. Seuss' How the Grinch Stole Christmas! The Musical
Saturday, November 17, 2018 2:00pm & 7:30pm
Sunday, November 18, 2018 2:00pm
The Priests
Wednesday, November 21, 2018 7:30pm
Mannheim Steamroller Christmas by Chip Davis
Tuesday, December 4, 2018 7:30pm
Holiday Pops
Friday, December 7, 2018 7:30pm
Saturday, December 8, 2018 2:30pm
6:30 Concert Series presents
There's No Place Like Swing for the Holidays
The Holiday Music of Ella Fitzgerald
Wednesday, December 12, 2018 6:30pm
A Charlie Brown Christmas
Friday, December 21, 2018 7:00pm
Daniel Tiger's Neighborhood LIVE! -
King for a Day!
Thursday, January 17, 2019 6:30pm
Doctors in Recital
Saturday, January 19, 2019 7:00pm
The Bad Plus - Jazz Fest 49
Saturday, January 26, 2019 7:30pm
Cirque Mechanics presents
42FT - A Menagerie of Mechanical Marvels
Thursday, February 7, 2019 7:30pm
Saturday, February 16, 2019 7:00pm
Mermaid Theatre of Nova Scotia -
The Rainbow Fish
Sunday, February 17, 2019 2:00pm
Lombardi
By Eric Simonson, based on the book When Pride Still Mattered - A Life of Vince Lombardi written by David Maraniss
Directed by Greg Vinkler, Artistic Director of Peninsula Players
Produced by the Weidner Center
February 22 - March 10, 2019
RAIN - A Tribute to the Beatles presents Abbey Road
Wednesday, March 20, 2019 7:30pm
Currents by Mayumana
Monday, March 25, 2019 7:30pm
Legally Blonde - The Musical
Friday, March 29, 2019 7:30pm
La Santa Cecilia
Saturday, April 6, 2019 7:30pm
National Geographic Live!
Exploring Mars with NASA Engineer Kobie Boykins
Friday, April 12, 2019 7:30pm
The Civic Symphony of Green Bay
Sunday, April 14, 2019 3:00pm
An Evening with David Sedaris
Monday, April 29, 2019 7:30pm
Finding Neverland
Thursday, May 9, 2019 7:30pm
Brown County Civic Music Association presents
Milwaukee Symphony Orchestra
May 11, 2019 7:30pm
(General Admission Tickets available at bccivicmusic.org)
Tickets
Weidner Center 2018-2019 Performing Arts Season tickets are currently on sale via subscription through June 19, 2018 at 4pm. To become a Weidner subscriber, simply select three or more Weidner Center events. Subscribers have the opportunity to buy tickets before the general public, get the best seats and save up to 10 percent on their purchase. Subscription order forms reflect discounted prices. Orders of less than three events will be processed at full price on June 22, 2018, when single tickets go on sale to the general public. You can place your subscription order online at WeidnerCenter.com, by calling 800-895-0071 or in person at all Ticket Star locations. Groups of 10 or more can order now by calling Ticket Star at 920-405-1132. Single tickets go on sale to the general public June 22, 2018, at 11am. All ticketing information is available at www.WeidnerCenter.com.
Special show items to note: Tickets for Sebastian Maniscalco - Stay Hungry Tour, Disney Junior Dance Party and Brown County Civic Music Association shows are on sale now. Tickets for the University Music and Theatre Season go on sale in September.
About the Weidner Center for the Performing Arts
UW-Green Bay's Weidner Center for the Performing Arts is known for its elegant design and the acoustic excellence of its 2,000+ seat main hall, Cofrin Family Hall. It also houses two smaller performance spaces, the Fort Howard recital hall and the Jean Weidner Theatre, along with a dance studio and Grand Foyer.
The Weidner Center is home for UW-Green Bay Music and Theatre and Dance productions, community events, and performances by visiting artists and touring companies. The Weidner Center has a distinct benefit in being part of a leading institution of higher learning. Beyond the large-scale touring productions that grace the stage, the Weidner Center also focuses on scholastic development, programming and an impactful education series - Stage Doors. The Stage Doors Education Series serves more than 13,500 students from 63 cities throughout Wisconsin and Michigan's Upper Peninsula every year. For more information on the Weidner Center, visit www.WeidnerCenter.com, call 920-465-2726, 800-895-0071, or follow 'Weidner Center for the Performing Arts' on Facebook, Twitter (@WeidnerCenter) and Instagram (@weidnercenter).
About the University Wisconsin-Green Bay
The University of Wisconsin-Green Bay is a comprehensive public institution offering undergraduate and graduate programs to 7,158 students. The University transforms lives and communities through exceptional and award-winning teaching and research, innovative learning opportunities and a problem-solving approach to education. For more information, visit www.uwgb.edu.
Related Articles View More Appleton, WI

Stories

Shows
More Hot Stories For You