Latest News on Kelli Strickland
Kelli Strickland News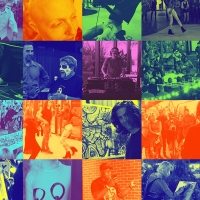 'Unhinged' Exhibition Invites Audiences to Experience Art and Explore Unseen Areas of The Weidner
by Stephi Wild - Oct 11, 2022
Experience the arts and The Weidner like never before! The Weidner will present Unhinged, a one-of-a-kind multi-sensory exhibition featuring over 60 artists on October 21-22 at 7 pm at The Weidner.
BENT COMPASS by Neil Brookshire & Colin Sesek to be Presented at Cincy Fringe
by Chloe Rabinowitz - Mar 30, 2022
Bent Compass, a solo show written by actor Neil Brookshire and combat medic Colin Sesek, is part of the Primary Line-Up at Cincy Fringe this June.
SWING FOR THE HOLIDAYS With Green Bay Jazz Orchestra Now On Sale
by A.A. Cristi - Oct 13, 2021
The Weidner Center for the Performing Arts has announced that Swing for the Holidays is back for a third, extra festive year.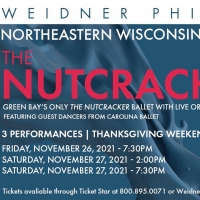 NEWDO's The Nutcracker Comes to the Weidner Center This Thanksgiving
by Stephi Wild - Sep 17, 2021
35 musicians, 69 dancers, 3 performances, 1 incredible holiday spectacle. The Weidner Center for the Performing Arts is proud to announce this spectacular holiday tradition has found a new home! For the first time ever, Northeastern Wisconsin Dance Organization (NEWDO) teams with the Weidner Philharmonic to present the 2021 Green Bay Nutcracker Ballet.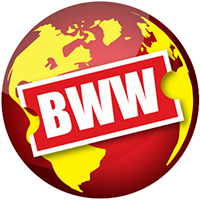 Stage Doors Education Series Returns To Weidner Center In 2022
by A.A. Cristi - Aug 24, 2021
The Weidner Center for the Performing Arts has announced its 2021-2022 Stage Doors Education Series.
Weidner Philharmonic 2021-2022 Performance Series Announced
by Chloe Rabinowitz - Aug 4, 2021
The Weidner Philharmonic at the University of Wisconsin-Green Bay will welcome live audiences to the Weidner Center this fall with a classic symphony concert and a special gala celebrating the installation of Michael Alexander as UW-Green Bay's seventh Chancellor. Tickets go on sale Thursday, August 5, 2021 at 11:00 AM.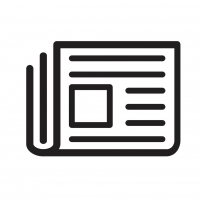 Weidner Center Announces Digital Programming For Spring 2021
by A.A. Cristi - Feb 3, 2021
The Weidner Center for the Performing Arts announces a new slate of digital events for Spring of 2021. Upcoming events include a mix of livestream and pre-recorded theatrical performance, concerts and speaker engagements presented on the Weidner Center's YouTube Channel. Out of concern for public health, all programs will be presented with no-person attendance.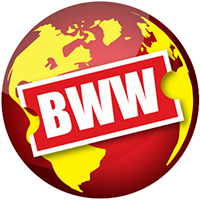 Cast Announced for LOMBARDI By Eric Simonson
by Julie Musbach - Jan 10, 2019
As the Green Bay Packers celebrate their 100th Season, the Weidner Center wanted to offer their own tribute to the team. The legacy of Packers' coach, Vince Lombardi, remains strong in the streets of Green Bay.

Raven Theatre Will Host Benefit Reading Of FRANKIE AND JOHNNY IN THE CLAIR DE LUNE
by Julie Musbach - Sep 24, 2018
Raven Theatre is pleased to present a one-night-only benefit reading of Terrence's McNally's romantic comedy FRANKIE AND JOHNNY IN THE CLAIR DE LUNE on Monday, October 22, 2018 at 7:30 pm (6:30 pm reception) on Raven's 99-seat East Stage, 6157 N. Clark St. (at Granville) in Chicago. Artistic Director Cody Estle directs Jeff Award-nominated actor Kelli Strickland and Noah Simon in this touching look at what happens when two people finally begin to let love back into their lives. Tickets include champagne, hors d'oeuvres, and dessert.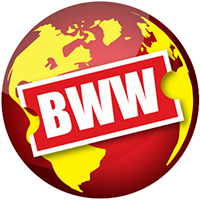 Celebrate 'Homecomings' At The Weidner Center's 25th Anniversary Concert
by BWW News Desk - Sep 22, 2018
The Weidner Center for the Performing Arts celebrates its 25th Anniversary Season with a homecoming of talented performers today, September 22, 2018 at 7:30 p.m. The 25th Anniversary Concert will feature Wayne Lin, Brad Little, Jessica Tyler Wright, the Youth Symphony Orchestra at St. Norbert and the Weidner Anniversary Orchestra. Tickets for this event can be purchased at www.WeiderCenter.com, by phone at 800-895-0071 or in person at the Ticket Star Box Office at the Resch Center (1901 S. Oneida St., Green Bay, Wis.).