BWW Review: ADELAIDE CABARET FESTIVAL2018: MICHAELA BURGER: A MIGRANT'S SON at Artspace, Adelaide Festival Centre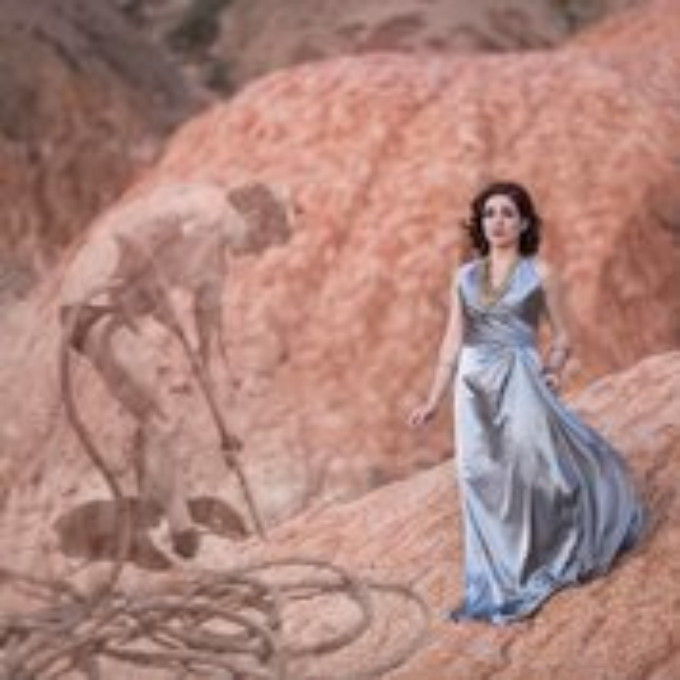 Reviewed by Fiona Talbot-Leigh, Friday 22nd June 2018.
This world premiere performance of
A Migrant's Son
is an exquisitely created production written and performed by Adelaide's own Michaela Burger. She is still riding high and receiving many accolades for her multiple award-winning show, Exposing Edith, which she performed as part of the 2017 Adelaide Cabaret Festival and still continues to tour. She was asked to return this year with an original piece of art and Burger drew on her own ancestry and family history to deliver the most beautiful cabaret based around her father, the son of a poor migrant who rose above his circumstances. The story she weaves has been over 80 years in the making as it begins in the 1930's with her great-grandparents migrating to Australia from Greece, arriving in Port Pirie and, eventually, coming to Adelaide where there were only 30 Greek people living in our city at that time. That is hard to imagine now. Burger's script is descriptive and colourful and her characterizations, from her Babua and Yia Yia, to her effervescent father's adventures in Coober Pedy, brings the story to life in such a way that, from beginning to end, you are simply drawn in as you realise these are not just characters but real people, family and, as the famous Greek saying goes, family is everything. Burger's voice at times defies her stature as she belts out with passion those songs you know ring true to her father's plight. You are left without a doubt as to how much this man has influenced his daughter, and her love for him knows no bounds. Her singing range is incredible and her years of training at the Elder Conservatorium of Music have served her well, as some of the vocal gymnastics performed on the night were simply mind-blowing. Make no mistake, this woman works incredibly hard, and gave her all as she performed each of her original songs. Burger has surrounded herself with a great team of talented people, including her musical arranger and producer, Dave Higgins, who created wonderful backing tracks for those songs that needed more than just piano. Her musical director was Carol Young, who is a renowned artist and cornerstone in the Adelaide music and theatre scene, and who accompanied Burger on the night, not only on piano and piano accordion, but also providing beautifully sung harmonies. Jane Packham directed the production, assisting Burger in bringing her characters and script to life, and Jethro Woodward worked with Burger early in the process, helping to develop her songs. George Grifsas's talent on the Bouzouki brought so much colour and cultural spice to the songs. Throughout the show, there is an underlying message, which is the acknowledgement of all that migrants have actually brought to this country through their culture, skills, and business sense. I also picked up another subtle undertone that one should never underestimate a young Greek girl who has the love and support of her family behind her, as she will have the capacity for many great things. This is Burger in a nutshell. Burger sings, and whilst there is breathe in her lungs, music in her heart, and stories in her soul, she will continue to do so. Anybody who is fortunate enough to be in her presence when she is in full voice will walk away the better for it, as Burger has the capacity to reach right into your very being and tug on your heartstrings in such a way that you feel the impact of her songs long after her show has ended.
Related Articles View More Australia - Adelaide

Stories

Shows
Born in London, Barry was introduced to theatre as a small boy, through being taken to see traditional Christmas pantomimes, as well as discovering jazz (read more...)