Show of the Week: Save up to 27% on WITNESS FOR THE PROSECUTION
Get tickets from just £25 at London's majestic County Hall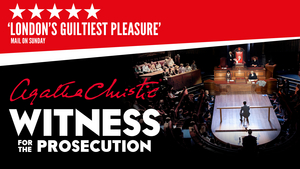 Tickets from £25 for Witness for the Prosecution
YOU HAVE BEEN SUMMONED FOR JURY SERVICE...
Step inside the magnificent surroundings of London County Hall and experience the intensity and drama of Agatha Christie's gripping story of justice, passion and betrayal in a unique courtroom setting. Majestic foyer and bar areas and a spacious auditorium offer excellent ventilation and space for audiences to relax and enjoy this classic thriller.
Leonard Vole is accused of murdering a widow to inherit her wealth. The stakes are high - will Leonard survive the shocking witness testimony, will he be able to convince the jury, and you of his innocence and escape the hangman's noose?
Don't miss this landmark stage production on London's Southbank.
SEE YOU IN COURT.
Tickets from £25 for Witness for the Prosecution
Save up to 27%
Tuesday to Friday:
Premium: Was £76.50 - Now £59.50
Band A: Was £57.50 - Now £49.50
Band B: Was £47.50 - Now £39.50
Band C: Was £39.50 - Now £29.50
Band D: Was £27.50 - Now £25

Sunday:
Premium: Was £81 - Now £59.50
Band A: Was £62 - Now £49.50
Band B: Was £49.50 - Now £39.50
Band C: Was £39.50 - Now £29.50
Band D: £29.50 (No Booking Fee)

Valid Sunday to Friday performances until 13 November 2022
(Excl. Saturday performances & w/c 24 October)
Book by 2 October
Related Stories
Aliya Al-Hassan is UK Managing Editor of BroadwayWorld. A London-based theatre critic and journalist, she has a life-long passion for the arts, with a focus on theatre and opera. She is a... (read more about this author)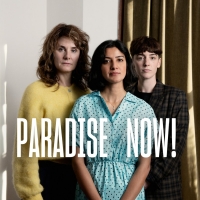 Black Friday: Save up to 50% on PARADISE NOW! at the Bush Theatre

November 28, 2022

Ready to change your life? Start your journey to greatness and join the biggest pack of girlbosses and SHE-ros you'll ever meet with Paradise!  Black Friday: Save up to 50% on Paradise Now!
---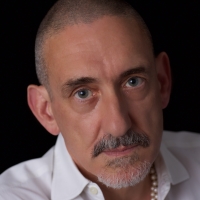 Interview: Neil Bartlett on the Writing Process, Gender Identity and Adapting ORLANDO for the Stage

November 25, 2022

Adapted by Neil Bartlett, starring Golden Globe winner Emma Corrin and directed by Tony and Olivier winner Michael Grandage, the early-awaited stage version of Orlando is about to start previews. BroadwayWorld caught up with Neil ahead of opening night on 5 December to talk about the writing process, gender identity and the magic of language.
---
Guildhall School of Music & Drama Announces Spring 2023 Events

November 25, 2022

This spring, Guildhall School of Music & Drama presents a varied programme of events for the public to enjoy, including concerts, drama productions, opera and jazz.
---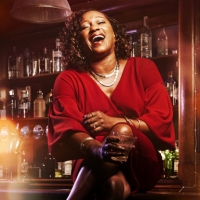 Black Friday: Save up to 38% on THE WIFE OF WILLESDEN

November 25, 2022

Save up to 38% on The Wife Of Willesden. After a sold-out, critically acclaimed run in 2021, Alvita, The Wife of Willesden returns for one more round at the bar. 
---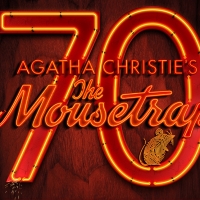 THE MOUSETRAP Will Open on Broadway in 2023

November 25, 2022

Agatha Christie's iconic thriller, The Mousetrap, the longest running play in the world, marks its 70th anniversary today (25 November) by announcing that the show will make its Broadway premiere next year.
---