Sadler's Wells Announces its Spring 2019 Season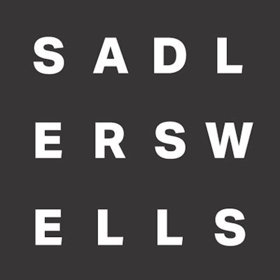 Tickets are on sale from Monday 5 November at 9am for Sadler's Wells' Spring 2019 season, which features three world premieres, more than 15 UK premieres and a host of new creative partnerships involving artists from all over the world.
These productions include a new collaboration between fellow Sadler's Wells Associate Artists and long-standing artistic partners Russell Maliphant and Michael Hulls whose world premiere The Thread (15 - 17 March) is inspired by Greek mythology and historic Hellenic dances. Portraying the changing form of traditional and contemporary dance it is set to the explosive electronic music of Greek composer Vangelis, whose famous score for Chariots of Fire won him an Oscar in 1981.
Olivier Award-winning Damien Jalet, who choreographed Hussein Chalayan's Gravity Fatigue in 2015, collaborates with Japanese experimental sculptor Kohei Nawa for Vessel (16 & 17 April). Blurring the lines between human form and its environment and inspired by the body's composition predominantly being made up of water, the seven near-naked dancers inhabit a stage flooded with more than 7,500 litres of water.
Critically acclaimed Chinese choreographer Yang Liping collaborates with multi- award-winning lighting designer Fabiana Piccioli, and reunites with Oscar-winning
designer Tim Yip, for her latest creation (9 - 11 May) - a radical retelling of Stravinsky's Rite of Spring, using the iconic score alongside original compositions inspired by Tibetan music. This is one of three works in the season that re-imagines the famously controversial 1913 piece.
The United States' oldest professional ballet company, San Francisco Ballet returns to Sadler's Wells for the first time since 2012, with 10 works, all of which are UK premieres and none more than five years old. Included in the four mixed programmes of pieces by choreographers such as Cathy Marston, Alexei Ratmansky, Liam Scarlett and Christopher Wheeldon, is Arthur Pita's Björk Ballet, inspired by the music and with the rare permission of Icelandic icon Björk Guðmundsdóttir.
Contemporary dance luminary Anne Teresa de Keersmaeker places world- renowned cellist Jean-Guihen Queryas at the centre of her latest piece Mitten wir im Leben sind/Bach6Cellosuiten (24 & 25 April) in a rare opportunity to hear all six of Bach's Cello Suites played live, together. Performed in tune with five dancers from her Sadler's Wells International Associate Company, Rosas, the now celebrated Cello Suites were once barely known, only becoming so after an edition was discovered in a second-hand shop.
Alistair Spalding, Sadler's Wells' Artistic Director and Chief Executive said "Following on from our celebrations of the 20th anniversary of our current theatre building this year, our Spring 2019 season is fittingly outward-looking and filled with new and innovative partnerships involving international dance artists. We're delighted to be co-producers of a host of new shows within the programme, which are visually stunning, masterfully choreographed and skillfully performed. Most of all, as ever they offer us fascinating insights into the experiences, perspectives and creative influences of a varied range of artists from all over the world."
Three outstanding British companies present new work this spring. For its triple bill (14 - 18 May) acclaimed contemporary dance company Rambert presents a new piece by rising star, Marion Motin whose hip hop-influenced style is best known through her work for Christine and the Queens, while Sadler's Wells Associate Company English National Ballet returns with its second mixed bill programme dedicated to female choreography. She Persisted (4 - 13 April) features the return of Pina Bausch's masterwork Le Sacre du printemps (The Rite of Spring) and Annabelle Lopez Ochoa's Frida Kahlo-inspired Broken Wings, as well as the premiere of Nora, a new work by company member Stina Quagebeur, based on Henrik Ibsen's A Doll's House.
Sadler's Wells Associate Artist Matthew Bourne creates a new production for his multi award-winning Sadler's Wells Resident Company, New Adventures. Romeo and Juliet (7 - 31 August) is a passionate and contemporary re-imagining of Shakespeare's classic love story, bursting with youth, vitality and Bourne's trademark storytelling, and featuring Britain's brightest young dance talent alongside the New Adventures company. Directed and choreographed by Matthew Bourne, with set and costume design by Lez Brotherston, it features new orchestrations of the Prokofiev score by Terry Davies, played live by the New Adventures Orchestra and conducted by Brett Morris.
The Spring 2019 season continues Sadler's Wells' tradition of presenting festivals that highlight the diversity of today's dance styles, artists and performers, with the theatre's 16th annual international festival of hip hop dance theatre, Breakin' Convention hosted by Associate Artist Jonzi D and featuring crews and artists from around the world and at home (3 - 5 May). Challenging assumptions that dance is only for the young, the Elixir Extracts Festival (14 - 16 June) features the world premiere of Alesandra Seutin's new work for the theatre's resident Company of Elders in a mixed bill that celebrates 30 years since the inception of an over 60s programme at Sadler's Wells.
At Sadler's Wells' West End theatre, The Peacock, Phoenix Dance Company also celebrates the iconic Rite of Spring with a re-envisioned version by Haitian contemporary and folklore choreographer Jeanguy Saintus (27 & 28 June). For his first work created in the UK, Saintus introduces the sacred arts of Haiti along with contemporary global issues. Leeds-based Phoenix Dance Company is one of Sadler's Wells' three National Partner Companies, alongside Newcastle's balletLORENT and Leicester's Aakash Odedra Company. Long-standing relationships with the three companies were formalised in February 2018 and as National Partner Companies they receive support through sharing of advice, skills and knowledge in a variety of areas including marketing and communications, alongside regular stage presentations.
Continuing its investment in new and emerging talent, Sadler's Wells will recruit the second cohort of Young Associates, to be supported through 2020/2021. They will join the original four selected Young Associates: Anthony Matsena, Wilhelmina Ojanen, Ruby Portas and Christopher Thomas, in the theatre's programme specifically aimed at supporting young dance-makers under the age of 24. Led by Sadler's Wells' Learning & Engagement team and independent choreographer Tim Casson, over a two-year period each cohort's artists receive a tailored programme of professional development that includes training weekends, mentoring, opportunities to collaborate with other young artists and commissions to create new work.
It will also present two Wild Card programmes, from Keira Martin (9 May) and Stefan Jovanovic (6 & 7 June), offering the two emerging artists the chance to curate an evening of work for the Lilian Baylis Studio, and in the same venue a world premiere by Nora: Stephanie McMann, Eleanor Sikorski and Flora Wellesley Wesley. Where Home Is (24 & 25 April) features artistic direction from the internationally renowned American dance artist, Deborah Hay.
Sadler's Wells' commitment to touring the highest quality dance beyond its own walls sees two Sadler's Wells productions presented abroad in Spring 2019, and a total of six touring between October 2018 and June 2019. Sutra, Dystopian Dream, A Quiet Evening of Dance, Vamos Cuba!, Michael Hulls' LightSpace and Pure Dance starring Natalia Osipova will travel to at least 15 locations in just eight months.
Related Articles View More UK / West End

Stories

Shows
More Hot Stories For You