Latest News on Natalia Osipova
Natalia Osipova News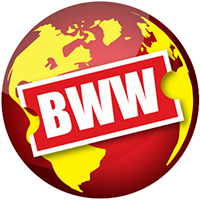 The Royal Ballet Celebrates 60 Years Of The Friends Of Covent Garden With A Diamond Celebration
by Stephi Wild - Nov 7, 2022
The Royal presents A Diamond Celebration, a special programme to celebrate the 60th Anniversary of The Friends of Covent Garden. This celebration will also be broadcast live to cinemas around the world on Wednesday 16th November and encore screenings on Saturday 19th November.
The Royal Ballet's MAYERLING Will Be Live In Cinemas
by Stephi Wild - Sep 28, 2022
This October, The Royal Ballet opens their 2022/23 Cinema Season with Kenneth MacMillan's Mayerling, marking 30 years since the choreographer's death in 1992.
Marquee TV Hosts NUREYEV LEGEND AND LEGACY, Star-Studded Streaming Event Celebrating Ballet's Greatest Ever Dancer
by A.A. Cristi - Sep 16, 2022
MARQUEE TV, the major streaming service for arts and culture, has partnered with Legends and Legacy Ventures in an innovative deal to bring Nureyev Legend and Legacy exclusively to its subscribers.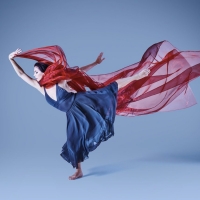 Natalia Osipova Presents The US Premiere Of FORCE OF NATURE At New York City Center
by Stephi Wild - Sep 8, 2022
Natalia Osipova presents the New York Premiere of Force of Nature, a new program of dazzling classic and contemporary dance pieces, on Saturday, January 21, 2023 at 8pm at New York City Center, 131 West 55th St., NYC.
Natalia Osipova to Present NATALIA OSIPOVA. FORCE OF NATURE at New York City Center in January 2023
by Chloe Rabinowitz - Aug 23, 2022
Ballet superstar Natalia Osipova will present a new program of dazzling classic and contemporary dance pieces at the New York City Center on the 21st of January 2023, 'Natalia Osipova. Force of Nature'.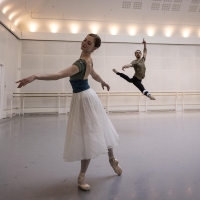 Photos: Get a Behind The Scenes Look At NUREYEV LEGEND AND LEGACY
by Chloe Rabinowitz - Jul 13, 2022
Take a look behind the scenes at dancers performing in Nureyev Legend and Legacy as they rehearse in London. Shows from 5-12 September at Theatre Royal Drury Lane will see an international cast of 22 leading ballet dancers come together to celebrate the legacy of the great Rudolph Nureyev. See photos here!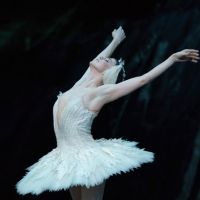 World Renowned Ballet Star Natalia Osipova Comes To Australia Next Month
by Stephi Wild - Jun 30, 2022
World famous ballet star, NATALIA OSIPOVA, will perform at the SYDNEY INTERNATIONAL BALLET GALA on Saturday 16 & Sunday 17 July.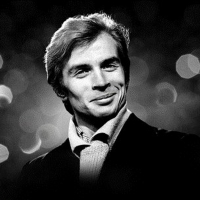 History's Greatest Ballet Star Will Be Celebrated in NUREYEV LEGEND AND LEGACY
by Stephi Wild - May 11, 2022
The unmatched impact of Rudolf Nureyev, whose performances touched the lives of people around the world, will be celebrated on stage this September in London over five performances at the Theatre Royal Drury Lane - where Nureyev made his London debut - in a production curated by a former star of The Royal Ballet which will bring together an array of international talent both on and off stage.
DANCE FOR UKRAINE On Marquee TV From 14 April |
by A.A. Cristi - Apr 12, 2022
Marquee TV, the global platform for dance, theatre, opera and classical music on demand, is pleased to present Dance for Ukraine, a special charity gala directed by former Royal Ballet stars Ivan Putrov (Ukraine) and Alina Cojocaru (Romania). First performed live at the London Coliseum, the film will be available to view 14 – 24 April 2022. www.marquee.tv/danceforukraine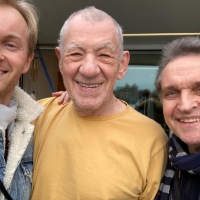 Ian McKellen Will Star in HAMLET at the Edinburgh Festival Fringe
by Stephi Wild - Mar 30, 2022
Now McKellen is to return to Hamlet in a world première at the 2022 Edinburgh Fringe Festival, performing with the Edinburgh Festival Ballet Company. It is sure to be one of the hottest tickets in the Fringe line up.
Natalia Osipova Videos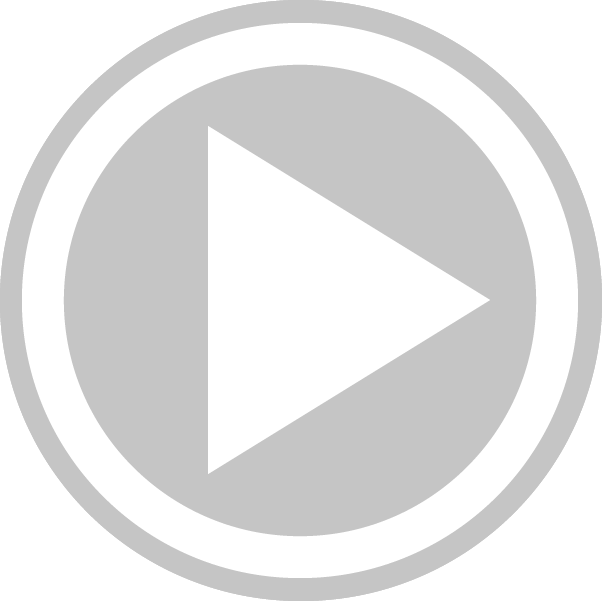 VIDEO: Natalia Osipova & David Hallberg in Alexei Ratmansky's Valse Triste
by Alan Henry - Mar 27, 2019
In Pure Dance, international ballet star Natalia Osipova offers a handpicked program of classical and contemporary works, featuring several US premieres. She reunites with ABT principal David Hallberg, with whom she has shared a fabled stage partnership. The pair exhibits their sublime chemistry in Valse Triste created especially for them by the illustrious Alexei Ratmansky and in a duet from Anthony Tudor's classic The Leaves Are Fading.