Quick Questions: Morag Davies of Relish Theatre on New Show ACID'S REIGN and the Vital Importance of VAULT Festival
'Any artist worth their salt has cut their teeth doing a VAULT show'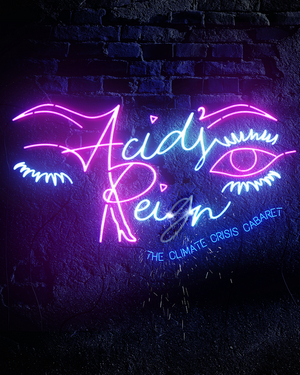 Acid's Reign is a sustainable drag-cabaret play from Relish Theatre, exploring the queerness of nature, and how the climate crisis impacts LGBTQ+ communities. The show is currently running at VAULT festival.
Tycoon Alex Acid is returning to the Haus that made them, ready to tear it down and destroy anything and anyone standing in their way, including Mother Nature herself. But Mother won't sashay away and Acid's siblings (Sea, Land and Air) are waiting backstage to teach them a long-overdue lesson in environmental responsibility, with the help of a little drag magic. Will Acid reign? Or will they learn to embrace all that Mother Nature has to offer?
BroadwayWorld caught up with Morag Davies from Relish Theatre for some quick questions about the show, the importance of sustainability and what the VAULT Festival means to the company and theatre-makers everywhere.
---
How did you first learn about VAULT Festival?
VAULT Festival has been part of the theatre landscape in London for as long as I have been aware that I wanted to be part of the theatre landscape in London! I don't remember when I first went, but I have seen countless shows there over the years and always looked forward to the day when I'd bring one of my shows to the famous tunnels. Any artist worth their salt has cut their teeth doing a VAULT show, having meetings in the sprawling underground bars or 'networked' (read: had a great time) at one of the many late-night events that make up the festival.
What is Acid's Reign about?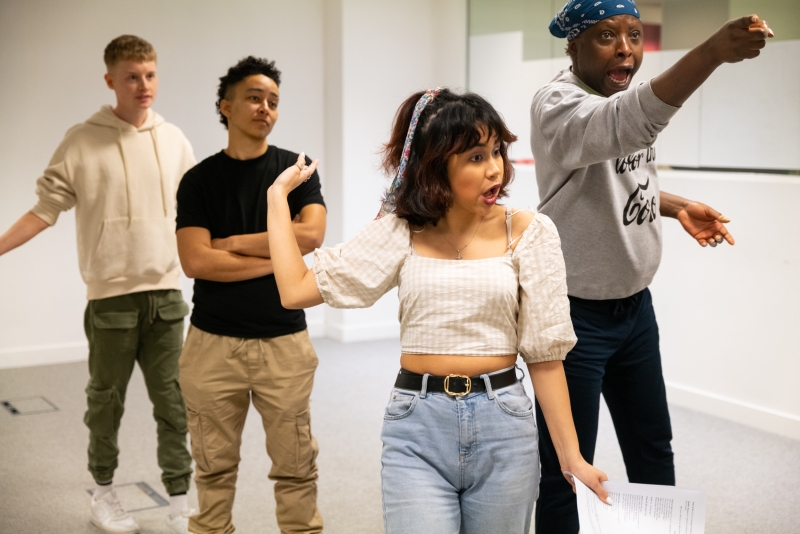 Acid's Reign is a brand-new drag cabaret play that follows the tycoon Alex Acid on their journey of discovery about the climate crisis, its impact on their community and queer acceptance and joy. Guided by Mother Nature (played by the absolutely incomparable Son of a Tutu), Acid meets the cabaret acts Sea, Land and Air along the way as they all try to enlighten them. It's like a super campy, glitzy, glamorous version of A Christmas Carol with more drag performers and fewer turkeys!
What made you want to put Acid's Reign on at the festival?
VAULT Festival has always been a hub for the most exciting new and alternative performers and productions. As this is a totally new show and is slightly unconventional in that it utilises so many different genres (drag, cabaret, musical theatre... the list goes on) we felt like VAULT was a great place to debut Acid's Reign, as it fits in amongst such a varied programme of cabaret, burlesque, drag, theatre and performance art shows.
How has your mission of sustainability been combined with the VAULT Festival's mission?
VAULT Festival is a pioneer of sustainable theatre-making, having been an early adopter in the industry. We are making Acid's Reign sustainably in a number of ways, not least using sustainably sourced or upcycled and reclaimed materials for our set, props and costumes! We always knew we wanted to stage the show in a venue that matched our priorities and goals for the production, and VAULT's long-term commitments to improving climate awareness and sustainable practices within the industry more than met this.
How are the VAULT Festival and its audience different than other venues where you've performed?
Performing at VAULT Festival has so many upsides, as well as its fun little quirks just like any venue! Performing as part of a festival always means quick turnaround times between shows which is a fun challenge for our stage management and design teams. However, the buzz of the festival is unlike anything else and the atmosphere at VAULT is always unparalleled. The festival draws such a huge crowd in its own right, so performing as part of it is great for smaller companies like Relish to grow our audience and attract people who may not otherwise hear about our show!
What does VAULT Festival mean to you?
VAULT Festival to me is the launchpad and beating heart of alternative, emerging and fringe theatre in London. It means so much to have a hub of multi-disciplinary work on our doorstep and is my favourite time of the year to be in the city.
How would you describe both your show and the VAULT Festival in one word?
Joyous.
Acid's Reign is at VAULT Festival until 19 March
VAULT Festival has been left without a venue for next year. You can contribute to the #SaveVAULT campaign here.