Photo Flash: Inside Rehearsals for SUMMER AND SMOKE at the Almeida
The girl who said 'no' - she doesn't exist anymore, she died last summer - suffocated in smoke from something on fire inside her.
In the heat of summer - under the wings of an angel - Alma meets John.
Trapped between desire and fear in a life of obligation, her world turns upside down in the search for salvation.
Joining the previously announced Patsy Ferran are Seb Carrington, Nancy Crane, Eric MacLennan, Forbes Masson, Matthew Needham, Tok Stephen and Anjana Vasan.
The production is designed by Tom Scutt, with lighting design by Lee Curran, composition by Angus MacRae, sound by Carolyn Downing and casting by Julia Horan.
Check out photos from rehearsal below!
Tennessee Williams, whose plays include The Glass Menagerie, A Streetcar Named Desire, Cat on a Hot Tin Roof and Sweet Bird of Youth, transformed the American stage through his poetic writing and provocative subject matters. Williams was awarded two Pulitzer Prizes and Tony Awards, three Drama Critic Circle Awards and the Presidential Medal of Freedom. Summer and Smoke was first performed on Broadway in 1948, and ran for the first time in the West End in 2006.
Rebecca Frecknall (Director) was previously on the Almeida Resident Director Scheme. She worked as Resident Director on Ink (also Duke of York's Theatre) and Movement Director on Albion. Prior to the Almeida, she was Resident Director at Northern Stage from 2015-2016 after winning the acclaimed RTYDS bursary. During this time she directed Idomeneus; What Are They Like?, Educating Rita (for Durham Gala) and Julie by Zinnie Harris. Before taking up this role, Rebecca worked as a freelance Director in London and has worked with the National Theatre, RSC and Young Vic. She was the 2012 recipient of the National Theatre Studio's Resident Director Bursary and was awarded one of The Young Vic's Jerwood Assistant Director Bursaries in 2011.
A small room with an international reputation, the Almeida began life as a literary and scientific society - complete with library, lecture theatre and laboratory. From the beginning, the building existed to investigate the world. Today, the Almeida makes brave new work that asks big questions: of plays, of theatre and of the world around us. It brings together the most exciting artists to take risks; to provoke, inspire and surprise audiences; to interrogate the present, dig up the past and imagine the future. The Almeida makes argument for theatre as an essential force in an increasingly fragmented society.

Founded by Pierre Audi in 1980, his successors were Jonathan Kent and Ian McDiarmidin 1990, and Michael Attenborough in 2002. In summer 2013, Rupert Goold joined the Almeida as Artistic Director. Under his leadership, notable productions have included American Psycho: a new musical thriller (transferred to Broadway); Ghosts (transferred to the West End and won three Olivier Awards); Chimerica (won eight Olivier Awards and transferred to Broadway); King Charles III (transferred to the West End, won the Olivier Award for Best New Play, transferred to Broadway, toured the UK and Sydney, and received a BBC television adaptation) and Oresteia (transferred to the West End and won the Olivier Award for Best Director). This year has seen West End transfers for Hamlet, directed by Robert Icke, Ink, directed by Goold, and Icke's new adaptation of Mary Stuart transfers to the West End from January 2018, before touring to Bath, Salford and Cambridge.
In summer 2015 the Almeida presented Almeida Greeks, which included three new productions of Oresteia, Bakkhai and Medea, and live durational readings of The Iliad and The Odyssey which were both live streamed achieving ground-breaking levels of online engagement.
In May 2017, the Almeida launched Figures of Speech, a major digital film project interrogating the vitality of speech and rhetoric, and what visionary leadership sounds like. The third series of films will be launched in spring 2018. www.speech.almeida.co.uk
3000 £5 tickets are available to audiences aged 25 and under each year.
Photo Credit: Marc Brenner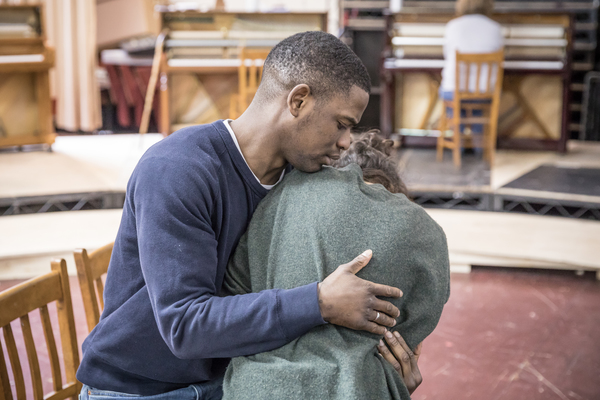 Tok Stephen and Patsy Ferran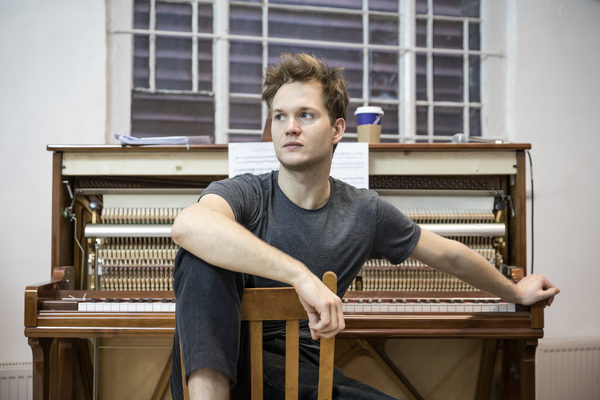 Seb Carrington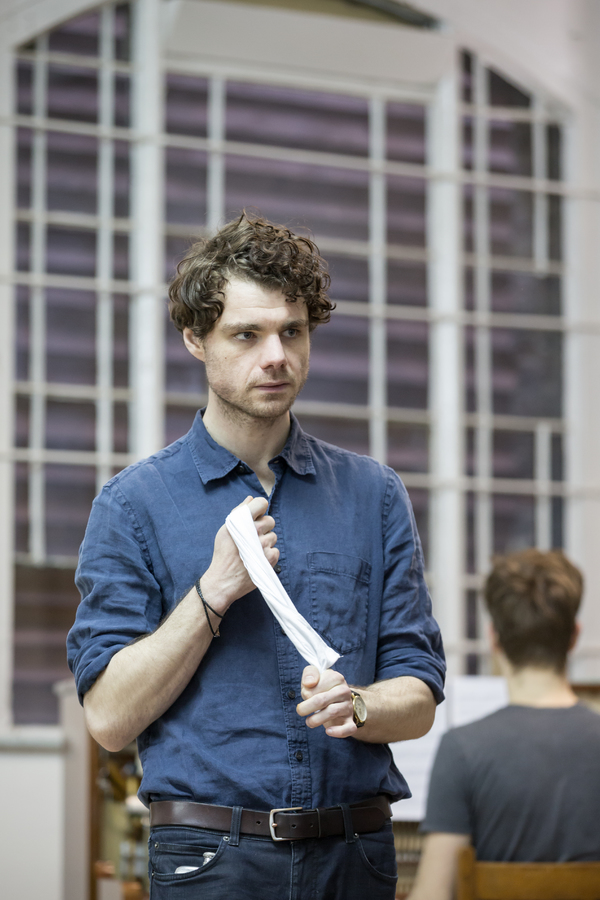 Matthew Needham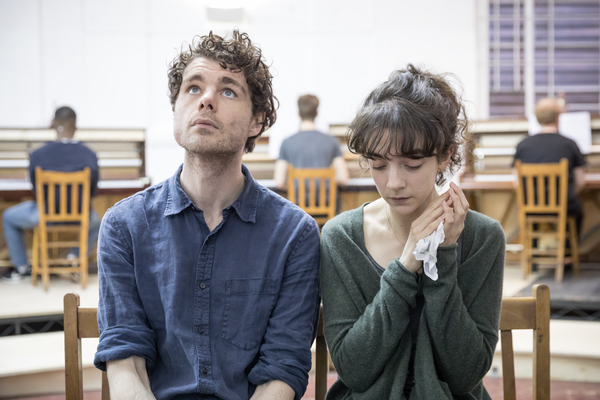 Matthew Needham, Patsy Ferran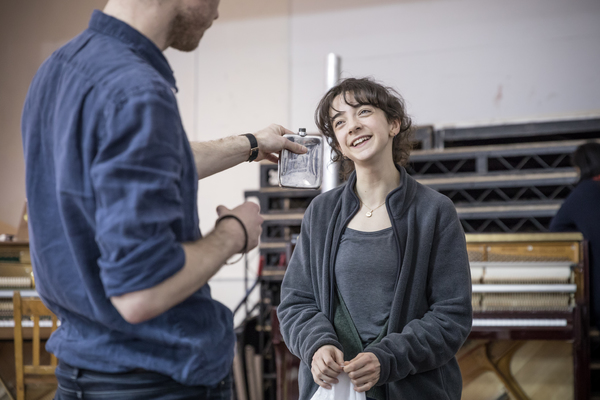 Matthew Needham, Patsy Ferran

Carolyn Downing, Rebecca Frecknall, Dervla Toal

Angus Macrae, Anderew MacLennan