Photo Flash: In Rehearsals for OXY AND THE MORONS at The New Wolsey Theatre
The New Wolsey Theatre, Ipswich is currently in rehearsals for their brand new actor-musician production OXY AND THE MORONS, which runs from Thursday 12 to Saturday 21 October, directed by Artistic Director PeteR Rowe. Check out photos below!
From the theatre that produced actor-musician versions of the hit musicals Mods and Rox and Midsummer Songs, rehearsals are now underway for the new musical production OXY AND THE MORONS written by Mike Peters and Steve Allan Jones of The Alarm, and Paul Sirett whose previous works include Reasons to be Cheerful, Mods and Rox, and most recently as dramaturg on The Who's Tommy with Peter Townshend.
When a routine check-up leads to a startling diagnosis, Andy decides it's time to put the band back together, to crank up the amps, and party like its 1978! Why not re-form the legendary Oxy & the Morons, who burned fiercely before exploding in a riot of rivalry, jealousy and bitter betrayal? Andy's mission involves twisting arms, healing wounds and putting his family and friendships back together. But can that punk spirit of DIY defiance be rekindled over thirty years later? Can you still pogo when your knees go? Will they play their trademark punk take of It's Not Unusual as an encore?
This brand new musical is fast, furious and very funny. Written by
Paul Sirett
(Reasons to be Cheerful, Mods and Rox), Mike Peters (The Alarm) and Steve
Allan Jones
, with a machine gun playlist of original songs, this affectionate look back at the days of teen spirit suggest we could all do with some of that garage band power right now.
The cast includes Rob Jarvis (BBC's Hustle, Collateral, Father Brown and Call the Midwife, with film credits includingTransformers 5, A Streetcat Named Bob and David Brent: A Life on the Road). Recent actor-musicians to perform at the New Wolsey Theatre include Adam Langstaff (Sinbad, Sword in the Stone and Beauty and the Beast) and Sean Kingsley (The Sword in the Stone, Dick Whittington, Jack & The Beanstalk and Sleeping Beauty, with West End credits including Les Miserables, The Drowsy Chaperone and Billy Elliot), John Hasler (Timon in Lion King; UK Tour); Mark Newnham (Young John Lennon in Lennon; Royal Court, Liverpool; Steve Marriott in All or Nothing, The Vaults, London); Molly-Grace Cutler making her professional debut; Matthew Durkan (The History Boys, UK Tour); Janet Fullerlove (Fiddler on the Roof, Grange Park Opera/BBC Proms; Shakespeare in Love, Disney/Sonia Friedman Productions at Noel Coward Theatre) and David Rubin(Woyzeck, The Old Vic; People, Places and Things, Wyndham Theatre).
In the Creative Team, the New Wolsey Theatre will be working with Designer Frankie Bradshaw; Musical Director Ben Goddard; Lighting Designer David Phillips; Sound Designer James Cook and Fight Director Bret Yount.
The World premiere of the production will start at the New Wolsey Theatre on Thursday 12 October, with the Press Night on Tuesday 17 October at 7pm. The production will remain at the New Wolsey Theatre until Saturday 21 October.
On Sat 14 and Tue 17 October, the theatre will host Mike Peter's Love Hope Strength Foundation - a rock'n'roll cancer charity founded by Mike which is dedicated to raising awareness of and recruiting people to the Bone Marrow Donor List. With the support of Robert Plant, The Levellers, Texas and many others, Love Hope Strength Foundation have found well over 100 lifesaving matches in the UK alone. Audiences are invited to register to become a bone marrow donor with just a quick cheek swab and a form.
The performance on Thursday 19 October will be British Sign Language Interpreted and Captioned, and will also feature a post-show talk. The matinee performance on Saturday 21 October will be Audio Described via a headset with a touch tour at 1:30pm.
Tickets at the New Wolsey Theatre are on sale now and can be booked through the Tickets Sales Team by calling 01473 295900 or by booking online at www.wolseytheatre.co.uk
Photo credit: Mike Kwasniak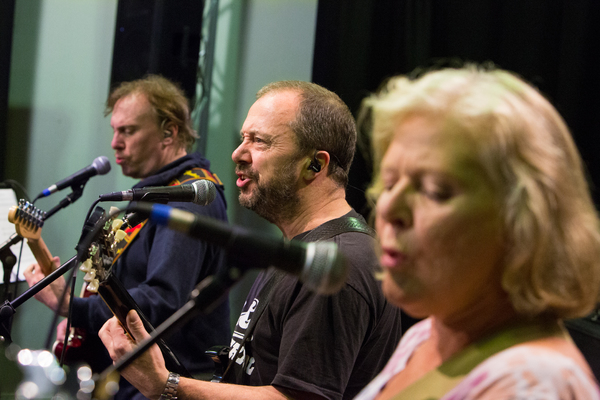 Sean Kingsley, Rob Jarvis, and Janet Fullerlove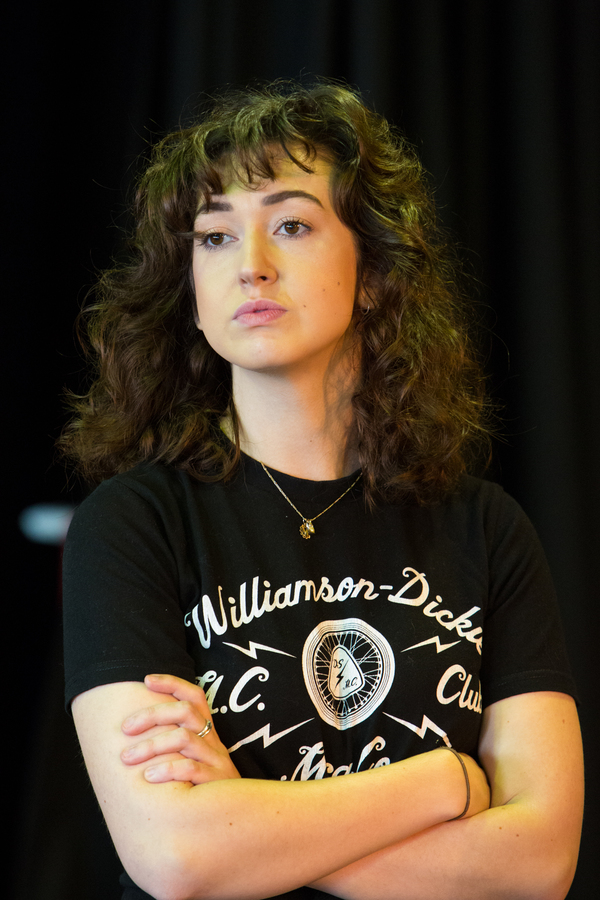 Molly-Grace Cutler

Adam Langstaff

John Hasler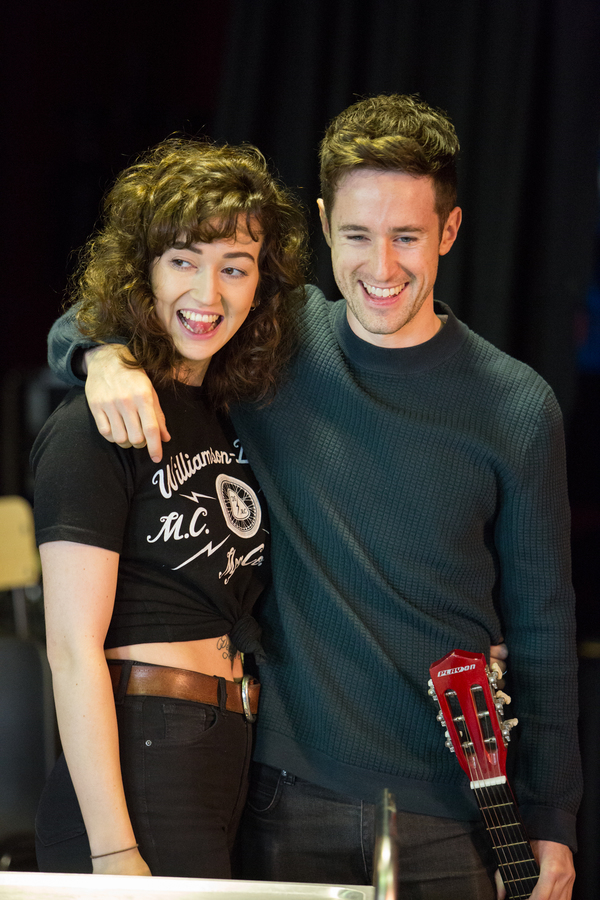 Molly-Grace Cutler and Matthew Durkan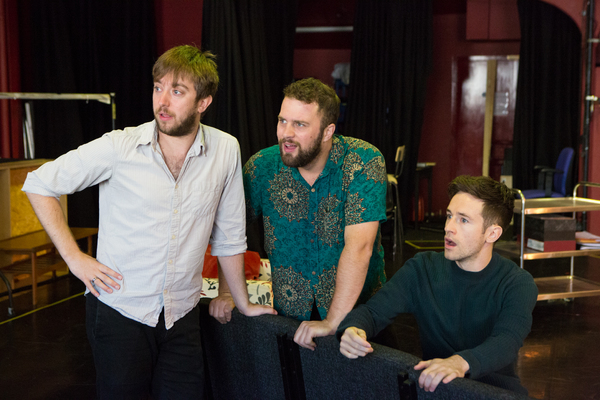 Mark Newnham, Adam Langstaff, and Matthew Durkan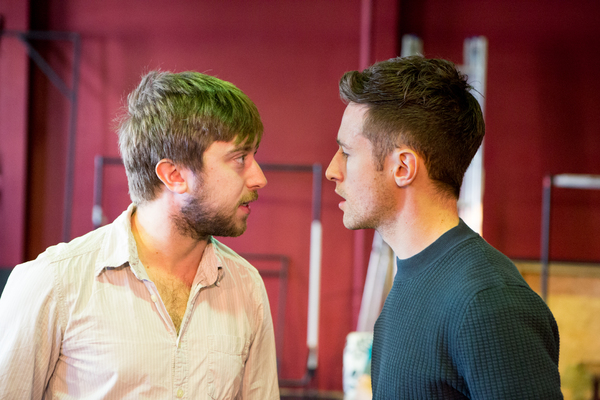 Mark Newnham and Matthew Durkan