Photo Flash: Ian McKellen, Rupert Everett and More Attend A SOURCE LIFE: 25 YEARS OF THE IAN CHARLESON DAY CENTRE
Hosted by Julian Clary, with an introduction by Ian McKellen, the evening of song, speech and music was held to commemorate the 25th anniversary of the Ian Charleson Day Centre at the Royal Free Hospital. It included performances by Michael Cashman, Rupert Everett, Anne Reid and Stefan Bednarczyk, the X Factor's Anton Stephans, mezzo-soprano Sarah Connolly, actor Jack Lowden and the London Gay Men's Choir. Speakers included Nick Partridge, Laurence Isaacson and Sean Mathias.
Check out the photos from the event below!
Photo Credit: David M. Benett/Dave Benett

LONDON, ENGLAND - NOVEMBER 25: 'A Source of Life: 25 Years of the Ian Charleson Day Centre', a special presentation to commemorate the 25th anniversary of the Royal Free Hospital's Ian Charleson Day Centre, at St Paul's Church on November 25, 2015 in London, England. (Photo by David M. Benett/Dave Benett)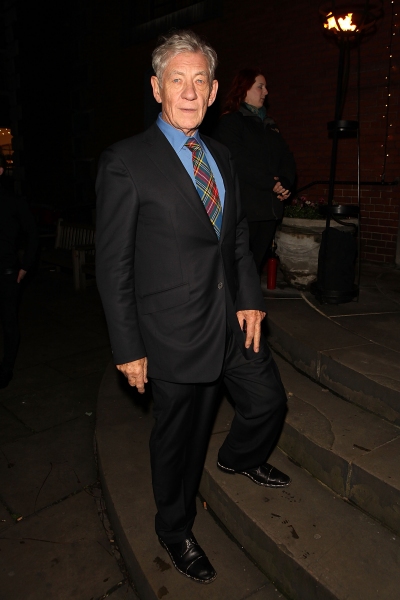 LONDON, ENGLAND - NOVEMBER 25: Ian McKellen attends 'A Source of Life: 25 Years of the Ian Charleson Day Centre', a special presentation to commemorate the 25th anniversary of the Royal Free Hospital's Ian Charleson Day Centre, at St Paul's Church on November 25, 2015 in London, England. (Photo by David M. Benett/Dave Benett)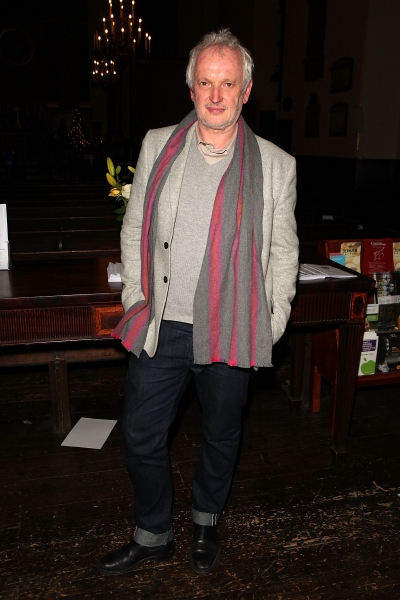 LONDON, ENGLAND - NOVEMBER 25: Sean Matthias attends 'A Source of Life: 25 Years of the Ian Charleson Day Centre', a special presentation to commemorate the 25th anniversary of the Royal Free Hospital's Ian Charleson Day Centre, at St Paul's Church on November 25, 2015 in London, England. (Photo by David M. Benett/Dave Benett/)

LONDON, ENGLAND - NOVEMBER 25: (L-R front row) Anton Stepmans, Stefon Bednarczyk, Julian Clary, Anne Reid, Michael Cashman, Ian McKellen, Jack Lowden, Sean Matthias and Laurence Isaacson attend 'A Source of Life: 25 Years of the Ian Charleson Day Centre', a special presentation to commemorate the 25th anniversary of the Royal Free Hospital's Ian Charleson Day Centre, at St Paul's Church on November 25, 2015 in London, England. (Photo by David M. Benett/Dave Benett)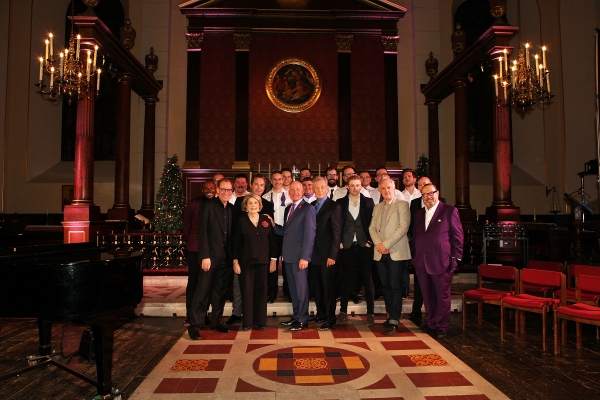 LONDON, ENGLAND - NOVEMBER 25: (L-R front row) Anton Stepmans, Stefon Bednarczyk, Julian Clary, Anne Reid, Michael Cashman, Ian McKellen, Jack Lowden, Sean Matthias and Laurence Isaacson attend 'A Source of Life: 25 Years of the Ian Charleson Day Centre', a special presentation to commemorate the 25th anniversary of the Royal Free Hospital's Ian Charleson Day Centre, at St Paul's Church on November 25, 2015 in London, England. (Photo by David M. Benett/Dave Benett)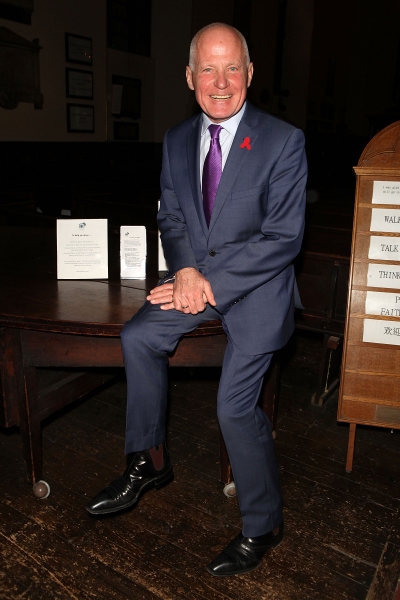 LONDON, ENGLAND - NOVEMBER 25: Michael Cashman attends 'A Source of Life: 25 Years of the Ian Charleson Day Centre', a special presentation to commemorate the 25th anniversary of the Royal Free Hospital's Ian Charleson Day Centre, at St Paul's Church on November 25, 2015 in London, England. (Photo by David M. Benett/Dave Benett/)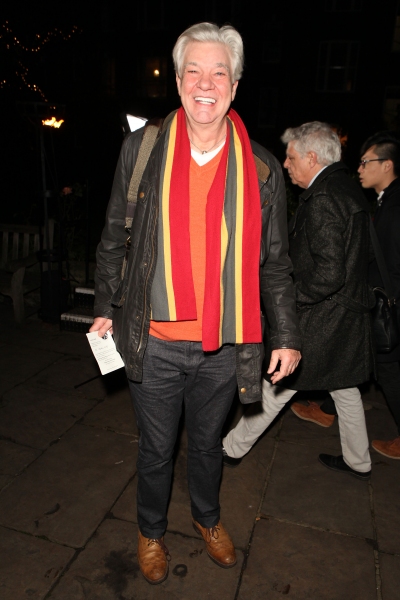 LONDON, ENGLAND - NOVEMBER 25: Matthew Kelly attends 'A Source of Life: 25 Years of the Ian Charleson Day Centre', a special presentation to commemorate the 25th anniversary of the Royal Free Hospital's Ian Charleson Day Centre, at St Paul's Church on November 25, 2015 in London, England. (Photo by David M. Benett/Dave Benett/)

LONDON, ENGLAND - NOVEMBER 25: Laurence Isaacson attends 'A Source of Life: 25 Years of the Ian Charleson Day Centre', a special presentation to commemorate the 25th anniversary of the Royal Free Hospital's Ian Charleson Day Centre, at St Paul's Church on November 25, 2015 in London, England. (Photo by David M. Benett/Dave Benett/)

LONDON, ENGLAND - NOVEMBER 25: Julian Clary attends 'A Source of Life: 25 Years of the Ian Charleson Day Centre', a special presentation to commemorate the 25th anniversary of the Royal Free Hospital's Ian Charleson Day Centre, at St Paul's Church on November 25, 2015 in London, England. (Photo by David M. Benett/Dave Benett/)

LONDON, ENGLAND - NOVEMBER 25: Anton Stepmans and Anne Reid attend 'A Source of Life: 25 Years of the Ian Charleson Day Centre', a special presentation to commemorate the 25th anniversary of the Royal Free Hospital's Ian Charleson Day Centre, at St Paul's Church on November 25, 2015 in London, England. (Photo by David M. Benett/Dave Benett)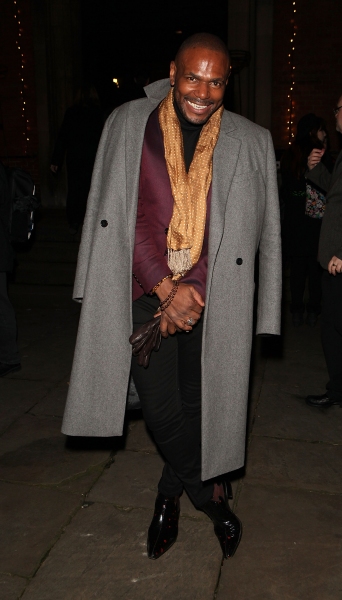 LONDON, ENGLAND - NOVEMBER 25: Anton Stepmans attends 'A Source of Life: 25 Years of the Ian Charleson Day Centre', a special presentation to commemorate the 25th anniversary of the Royal Free Hospital's Ian Charleson Day Centre, at St Paul's Church on November 25, 2015 in London, England. (Photo by David M. Benett/Dave Benett/)

LONDON, ENGLAND - NOVEMBER 25: Anne Reid attends 'A Source of Life: 25 Years of the Ian Charleson Day Centre', a special presentation to commemorate the 25th anniversary of the Royal Free Hospital's Ian Charleson Day Centre, at St Paul's Church on November 25, 2015 in London, England. (Photo by David M. Benett/Dave Benett)

LONDON, ENGLAND - NOVEMBER 25: (L-R) Ian McKellen, Richard Wilson and Sean Matthias attend 'A Source of Life: 25 Years of the Ian Charleson Day Centre', a special presentation to commemorate the 25th anniversary of the Royal Free Hospital's Ian Charleson Day Centre, at St Paul's Church on November 25, 2015 in London, England. (Photo by David M. Benett/Dave Benett)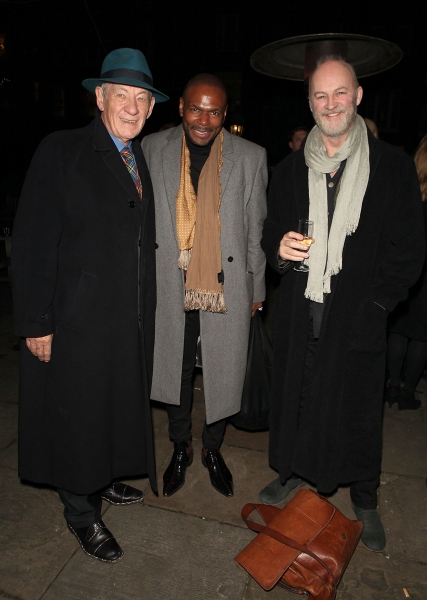 LONDON, ENGLAND - NOVEMBER 25: (L-R) Ian McKellen, Anton Stepmans and Tim McInnerny attend 'A Source of Life: 25 Years of the Ian Charleson Day Centre', a special presentation to commemorate the 25th anniversary of the Royal Free Hospital's Ian Charleson Day Centre, at St Paul's Church on November 25, 2015 in London, England. (Photo by David M. Benett/Dave Benett)

LONDON, ENGLAND - NOVEMBER 25: (L-R) Julian Clary and Rupert Everett attends 'A Source of Life: 25 Years of the Ian Charleson Day Centre', a special presentation to commemorate the 25th anniversary of the Royal Free Hospital's Ian Charleson Day Centre, at St Paul's Church on November 25, 2015 in London, England. (Photo by David M. Benett/Dave Benett)