Photos: In Rehearsal as Sebastian Blunt Joins the Cast of GATSBY as it Heads to the West End This Month
While Emily Blunt is seemingly everywhere, promoting her much acclaimed new film Sicario, her brother, Sebastian, is quietly in rehearsals for the upcoming staging of "GATSBY". The Arts Theatre plays host to the musical adaptation of Fitzgerald's iconic Jazz-Age novel from October 26th and throughout November on Monday nights, presented by Ruby In The Dust.
The official cast announcement reveals West End luminaries such as Simon Bailey, Kim Medcalf and Maria Coyne, and as befitting a musical set in the Roaring Twenties, the show features the renowned Benoit Veillefon Orchestra.
The full cast line up comprises Kim Medcalf, who is best known for her long-running role as EastEnder Sam Mitchell and who is returning to the London stage following performances in 2006's Hay Fever and 2007's Cabaret at the Lyric, Shaftesbury Avenue, Matilda Sturridge, who comes back to the production following its sell out run in 2013, Simon Bailey - from Phantom of the Opera and Les Miserables; Maria Coyne who has just finished playing 'Glinda' in Wicked, Ellie Nunn (Shakespeare In Love), Christopher Staines (TV's Wolf Hall), Scheherazade Brathwaite, Nick Pack, James Lloyd Pegg and Sebastian Blunt, who featured in the Tom Cruise Sci-fi film 'Edge of Tomorrow' and made his West End debut in 'Stop Kiss' at the Leicester Square Theatre. And not forgetting the title role of Jay Gatsby, played by David Ricardo Pearce; another title role having portrayed the eponymous lead in the stage adaptation of Alfie.
The run looks set to be a star studded occasion with friends and family of the cast reserving their seats; including Sir Trevor Nunn, Imogen Stubbs, Tom Sturridge and Emily Blunt herself who has said she will do her best to schedule attending her brother's show around her filming schedule for Girl on the Train.
Inhabiting the sizzling heat of a 1920s New York Summer, Jay Gatsby is the man who has almost everything. But one thing will always be out of his reach... Beneath the shimmering surface of his life he is hiding a secret: a silent longing that can never be fulfilled. Soon this destructive obsession will force his world to unravel. This is a portrait of a man who lives his life with all the heady, glitz and glamour of his age, a man whose name has become synonymous with an era, a man who beneath the veneer hides the seeds of self- destruction that, like the Big Crash that hung on the horizon, has come to symbolise the end of the American Dream.
"GATSBY", which opens on 26th October at the Arts Theatre West End, was first presented in 2012 and again in 2013 and was greeted with wide acclaim and sell out audiences on both occasions.
"...Evokes the decadent rush of the jazz era and its seedy underbelly..."
TIME OUT - SHOW OF THE WEEK
"...revels delectably in the period glitz... deftly harnesses the yearning beat of jazz that echoes so perfectly the novel's strains of heartbreak and disenchantment..."
METRO
"...Oozing class... this musical adaptation of F Scott Fitzgerald's novel grips throughout..."
THE TELEGRAPH
Photos by Roy Tan

Ellie Nunn

James Lloyd Pegg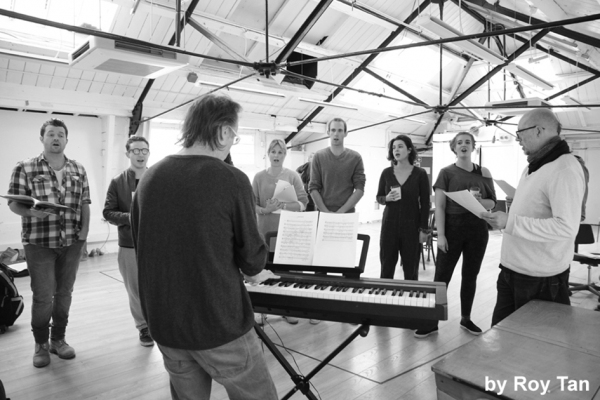 L to R - Simon Bailey, Nick Pack, Joe Evans (Composer), Kim Medcalf, Sebastian Blunt, Matilda Sturridge, Ellie Nunn, James Lloyd Pegg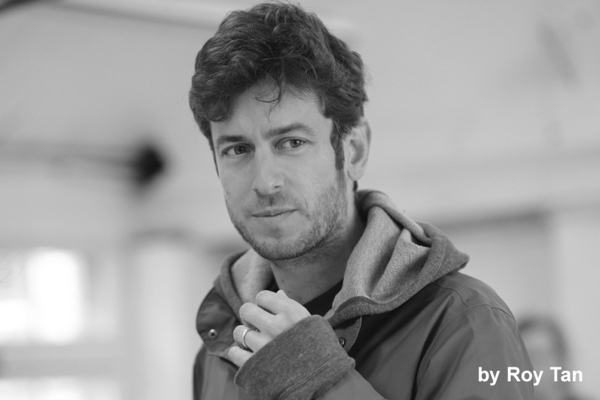 David Ricardo Pearce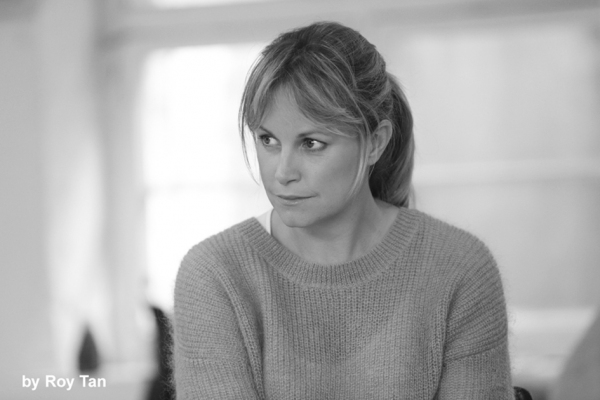 Kim Medcalf

L to R - Linnie Reedman (Director), Chris Whittaker (Choreographer), Maria Coyne, Scheherazade Brathwaite

L to R - Sebastian Blunt, Scheherazade Brathwaite, Maria Coyne, Ellie Nunn, Nick Pack

Maria Coyne

Matilda Sturridge

Simon Bailey