New Wilton's Music Hall Season Includes BBC Proms and Les Enfants Terribles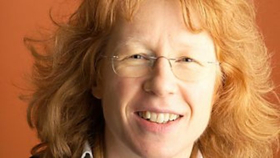 Wilton's Music Hall announces its sensational new season programme, jam-packed full of independent theatre productions, live music, opera and cabaret.
Kicking off the season in style is a screening of cult sci-fi classic Metropolis, with live musical accompaniment from pianist and composer Dmytro Morykit who will be performing his beautiful original score. A celebration of the film's 90th anniversary, Metropolis Live (01-03 August) is an electrifying fusion of film and sound to be enjoyed by film enthusiasts and classical music lovers alike.
Back by popular demand, OneTrackMinds (8 and 9 August, 9 October) is making a triumphant return to Wilton's, bringing with it an eclectic and fascinating variety of guests discussing the songs that changed their lives. An entertaining cross between Desert Island Discs, The Moth Radio Hour & TED Talks, this live storytelling event explores the transformative power of music. Previous guests have included Jay Rayner, Bompass and Parr, Tulip Siddiq MP and Mark Thomas. In August, we'll be hearing from comedian Robert Popper, activist Peter Tatchell, Lovers Rock singer Janet Kay and film producer Stephen Woolle.
It's time for sassy swing on 10 August, as the Spitfire Sisters and their live band fill Wilton's with their incredible retro sound. With a classic repertoire from the 40s, original music from their self-penned album Put Your Phone Away and modern songs with a vintage twist, these swing sisters will get your feet moving and your hips swinging.
Wilton's is also proud to announce a collaboration with Lucky Dog Picturehouse, who bring the experience of early cinema to a modern audience by combining classic silent films with live performances of original-era soundtracks. The atmospheric surroundings of Wilton's Music Hall will provide the perfect backdrop to showings of The Lost World (14 & 18 August), The Epic of Everest (16 August) and Shooting Stars (17 August), all accompanied by The Lucky Dog Picturehouse musicians.
Everyone's favourite hip hop music hall singer Ida Barr (22 - 24 August) is back and more audacious than ever as she showcases her bespoke genre of music which she calls Artificial Hip Hop, a fusion of gritty, grimy, urban hip hop and the glorious songs of the heyday of the British music hall. With bangers like 'Get Old or Die Tryin' and 'Slipped Disco', this gives audiences a chance to explore the difficult issues of existence whilst laughing their socks off, swaying and having a joyous sing-a-long.
Following sell-out performances in 2016, Opera della Luna return to Wilton's with The Queen's Lace Handkerchief (29 - 31 August), a story of political intrigue, royal adultery and a bullfight. This is the first professional UK production of the enchanting operetta by Johann Strauss, bringing the piece's many famiiliar waltz tunesto the East End of London.
The jewel in the crown of the beginning of the season, Wilton's are thrilled to welcome the BBC Proms (2 September) who are moving out of their usual home of the Royal Albert Hall for their Proms at... series matchin music to the faded beauty and glamour of Wilton's Music Hall Conductor SIan Edwards and the Birmingham Contemporary Music Group, join young British soloists Jennifer Franceand Marcus Farnsworth in a celebration of birdsong, with performances of Pulitzer Prize-winning American composer John Luther Adams' songbirdsongs and Peter Maxwell Davies' Eight Songs for a Mad King.
A cornerstone of the National Youth Theatre writing commissions, Peter Terson's much loved Zigger Zagger (6-9 September) returns in a special anniversary production marking half a century since its world premiere. The UK's first major dramatic work based on the subject of football hooliganism, it is a story of violence and greed, all brought to life by a cast of fifty of Britain's best young talents. Directed by Juliet Knight (White Boy), this is the tale of a working-class boy torn between making a life for himself and the desire to fit in, exploring the themes of tribalism, masculinity and belonging through the National Youth Theatre's trademark wit and infectious energy.
Following on from a stellar, critically-acclaimed set of shows at the 2015 Edinburgh Festival Fringe (5* The Guardian, 5* The Times), Manfred Karge's Man to Man comes to Wilton's for an exclusive London run from 12 - 23 September. The remarkable story of a woman forced to adopt the identity of her dead husband in order to survive in Nazi Germany, this dynamic production unites the talents of a multi Olivier & Tony award-winning creative team, led by directors Bruce Guthrie and Scott Graham and starring Maggie Bain. A Wales Millennium Centre production and named by The Times as a 'stunning revival...destined for classic status', this one-woman masterpiece is one not to be missed.
The ten-year anniversary production of Les Enfants Terribles' award-winning The Terrible Infants take up residency at Wilton's 27 September - 28 October. Featuring new creative material reflecting Les Enfants Terribles' bold, innovative and irreverent style The Terrible Infants is a collection of twisted short stories which recall both Roald Dahl and Tim Burton. Performed with inventive puppetry, atmospheric live music and recorded narration from Dame Judi Dench, The Terrible Infants is a highly sensory theatrical feast suitable for big kids and small grown-ups.
Wilton's free family weekend is back, and this year's Scene In Time (7-8 October) is an exploration of Wilton's film and technology heritage, from music videos such as Frankie Goes to Hollywood's 'Relax' to blockbuster movies like Sherlock Holmes: A Game of Shadows and Muppets Most Wanted. Jam-packed with free workshops from Alexandra Palace, the National Maritime Museum and more, Scene In Time is a great way to learn more about the building's heritage or just soak up the atmosphere of the beautiful building.
Georges Bizet's classic La Tragédie de Carmen (3 - 14 November) gets a radical reworking in a contemporary adaptation by Peter Brook, arguably Britain's greatest living director, which will be performed by the rising stars of Royal Opera House's Jette Parker Young Artists ProgrammeIn the intimate setting of Wilton's, four singers perform the story of passion, love and jealousy between soldier Don José and gypsy Carmen, with spoken dialogue making the text feel more immediate and stripped back to its core.
Presented by Poet In The City, Edgar Allan Poe: The Haunted Palace (6 November) is an evening of discussion and live poetry performance plunging into the sublime work of a spectacularly spooky literary figure. The master of melodrama, mystery and macabre, the irresistibly scary Edgar Allan Poe has frightened and delighted since The Raven found an audience in the 1840s. Brought into the 21st Century by the eerily atmospheric surroundings of Wilton's, this will be an evening of haunting literary enjoyment celebrating one of the world's finest poets. Part revivalist meeting and part Medicine Show; The Singing Hypnotist (9 November) will change your life. Using a combination of clinical hypnotherapy, stage hypnosis, original music and good old-fashioned showbiz, Christopher Green (the man behind Ida Barr and Tina C) has created a character that performs songs to heal, transform and put you under. This show will be followed by a Q&A with the performer/author on all aspects of hypnosis.
It's silliness and noise galore as Tales from the Shed (9 - 11 November) returns to Wilton's in all its fun and colourful glory. Presented by Chickenshed, this is a vibrant, interactive theatre show for young children, encouraging them to discover their own creative imaginations and build confidence.
OperaGlass Works presents a pop-up version of The Rake's Progress (17 - 25 November), one of the great operas of the 20thCentury by Igor Stravinsky and WH Auden and the company's debut production. Tom Rakewell abandons true love for the excitement of the city he soon finds himself in the company of the devil. Set in the 18th century, using conventions of opera from that time, the story explores human choice and its limitations. With accompanying music from Southbank Sinfonia and directed and produced by Selina Cadell (Mrs Tishell in Doc Martin), and a set by the award-winning Tom Piper, this will be a dynamic and entertaining evening.
A night of music at its purest, The Voice of the Violin (21 November) Performed by Peter Sheppard Skaerved, leader of the Kreutzer Quartet, the performance explores the beginnings of the virtuoso violin, playing a series of extraordinary instruments from the 17th century in this intimate solo performance featuring speaker Benjamin Hebbert and including two special world premieres.
It's all glitter and glamour as Fascinating Aida's Liza Pulman takes to the stage with her new show Liza Sings Streisand (23 November), packed full of legendary Barbra Streisand songs, dirty humour and sassy storytelling. Together with her six-piece band, The Stardust Ensemble, Liza brings you glorious new arrangements and orchestrations of these now classic tunes. Expect the much-loved classics 'Evergreen', 'The Way We Were', 'New York State Of Mind', 'Second Hand Rose' and many more in a full to bursting 90 minute show. A show that 'completely immerses the audiences from beginning to end' (Love London Love Culture), it's a rip-roaring romp of a night out and not to be missed.
END
Images can be found here
Listings Info
Metropolis
Dates: 1- 3 August
Tickets: £8 - £12.50, £6 - £10 concessions
OneTrackMinds
Dates: 8 & 9 August, 9 October
Tickets: Full Price £8 to £12; Concessions £6 to £10
An Evening With The Spitfire Sisters
Dates: 10 August
Tickets: £19 full price, £16.50 concession
Lucky Dog Picturehouse
The Lost World
Dates: 14 - 18 August, 7:30pm
Tickets: £8 - £12 full price, £6 - £10 concessions
The Epic of Everest
Dates: 16 August, 7:30pm
Tickets: £8 - £12 full price, £6 - £10 concessions
Shooting Stars
Dates: 17 August, 7:30pm
Tickets: £8 - £12 full price, £6 - £10 concessions
Ida Barr
Dates: 22 August to 24 August, 8pm. 60 minutes, no interval
Tickets: Full Price £12.50 to £15, Concessions £10 to £12
The Queen's Lace Handkerchief
Dates: 29 August to 31 August, 7.30pm
Tickets: £15 - £25 full price, £12 - £18 concessions
BBC Proms at..
Dates: 2 September, 3pm and 7:30pm
Tickets: £15 full price stalls, 50% discount on stalls tickets for persons aged 18 or under, and for disabled concert-goers (plus one companion); £6 balcony, on the day, from 1.30pm for the 3pm performance and 6pm for the 7.30pm performance
Zigger Zagger
Dates: 6 - 9 September, 7:30pm and 2:30pm
Tickets: £15 - £20, £12.50 - £17.50
Man to Man
Dates: 13 - 23 September, 7:45pm, 2:30pm Saturday Matinee
Tickets: £15 - £25, £12.50 - £22.50 concessions
The Terrible Infants
Dates: 27 September - 28 October, 7:30pm, 3pm Wednesday and Saturday
Tickets: £15 - £25, £12.50 - £22.50 concessions
La Tragédie de Carmen
Dates: 3 November to 14 November - 7.30pm; no show on Thursdays. 2 hrs including interval
Tickets: £15 - £30 full price, £12.50 - £27.50 concessions
Edgar Allan Poe: The Haunted Palace
Dates: 6 November - 7.30pm . 90 minutes, no interval
Tickets: £10 - £15 full price, £8 - £13 concessions
The Singing Hypnotist
Dates: 9th November, 8pm . 60 minutes, no interval
Tickets: £12.50 - £15 full price, £10 - £12 concessions
Tales from the Shed
Dates: 9 November to 11 November, 11.30am. No interval
Tickets: £6 Full Price (free for babies under 6 months) · £5 Educational Groups
The Rake's Progress
Dates: 17 November - 25 November . All performances 7.30pm, except Monday 20th at 7pm. No show 21 or 23. 2hrs 30 mins plus interval
Tickets: £15 - £25 full price, £13 - £23 concessions
The Voice of the Violin
Dates: 21 November- Talk at 7pm, concert at 7.30pm
Tickets: £10 - £15 full price, £7.50 - £12.50 concessions
Liza Sings Streisand
Dates: 23 November - 7.30pm
Tickets: £15 - £20 full price, £12.50 - £17.50 concessions
WILTON'S MUSIC HALL
East London gem Wilton's Music Hall re-opened the doors to its Grade II listed building in 2015 after extensive refurbishment. The oldest Grand Music Hall in the world, they are fast becoming one of the country's most vibrant multi-arts venues, home to a year-round programme of live music and diverse theatre productions which have been seen by over 40,000 people in the past year alone. It also houses two main bars which are much-loved destinations in their own right, serving a carefully selected range of beers, wines and spirits. Their delicious menu of seasonal dishes and small plates is designed by in-house caterers Gatherers and inspired by Wiltons' distinctive heritage. Wilton's is not open on Bank Holidays.
More Hot Stories For You