Matthew Bourne's NUTCRACKER! Will be Screened on BBC2 and BBC iPlayer This Christmas
The show will also be available on BBC iPlayer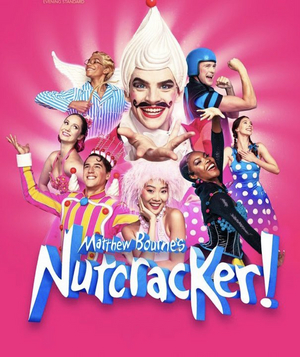 Choreographer and director Matthew Bourne's Nutcracker offers a distinctive contemporary take on the classic Christmas tale.
With family-sized helpings of Bourne's trademark wit, pathos and magical fantasy, Matthew Bourne's Nutcracker! follows Clara's bittersweet journey from a darkly comic Christmas Eve at Dr. Dross's Orphanage, through a shimmering, ice-skating winter wonderland to the scrumptious candy kingdom of Sweetieland, influenced by the lavish Hollywood musicals of the 1930s.
Tchaikovsky's glorious score and Anthony Ward's newly-refreshed delectable sets and costumes combine with dazzling choreography to create a fresh and charmingly irreverent interpretation of the classic.
Matthew Bourne's Nutcracker! is an Illuminations/New Adventures production (1 x 88') for BBC Two and BBC iPlayer. It was commissioned by Emma Cahusac, Commissioning Editor for BBC Arts. Choreographer and director is Matthew Bourne. Screen director is Ross MacGibbon. Producer is Lucie Conrad.