Kiln Theatre Announces First Season In The Newly Refurbished Theatre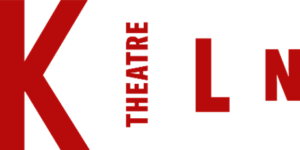 With Mapping Brent running at venues across the local community, Artistic Director Indhu Rubasingham today announces the opening season at the company's newly refurbished theatre, which sees the Tricycle Theatre relaunch as Kiln Theatre. The new season includes five world premières, one UK première and a major musical revival, with over 10,000 tickets at £12.50 or under.
Indhu Rubasingham, Artistic Director of Kiln Theatre, said today, "Today we reveal Kiln Theatre's opening year-long season in our beautifully refurbished new building - the final stage of The Tricycle Transformed. We are hugely proud of our heritage, and the part we play in the community here in Kilburn - Kiln Theatre embraces that spirit, and everything that has come before in our history has brought us to this point, building a theatre and programme for the future.
They announce the next stage of the journey as we re-open later this year with a new auditorium and audience experience, an expanded creative learning programme, and a season of new work that takes us on journeys through time and cultures from our doorstep of Kilburn High Road to around the world and back.
The opening season will see Kiln Theatre host the world's leading writing talent, staging six premières and a musical revival over the coming year. We can't wait to share the work and our new theatre with audiences across London and beyond."
The theatre reopens in September with the world première of Holy Sh!t by Alexis Zegerman, followed by Stephen Sharkey's adaptation of Zadie Smith's seminal work White Teeth - a musical re-telling of this sprawling epic about British identity - the company's most ambitious project in its history. Both productions will be directed by Rubasingham.
Ishy Din's Approaching Empty opens in 2019, directed by Pooja Ghai in a co-production with Tamasha and Live Theatre - a former taxi driver himself, Din's latest work looks at different generations of taxi drivers in the North East of England, and how during times of economic change, some choose to become entrepreneurs, whilst others miss out.
Continuing the company's association with Florian Zeller, Michael Longhurst directs the UK première of The Son, translated by Christopher Hampton. Samuel Adamson's Wife follows - mapping a constellation of four queer stories within four generations in one family.
Completing the opening season are a major revival of Blues in the Night - Susie McKenna directs Sharon D. Clarke and Clive Rowe and Anupama Chandrasekhar's new play When The Crows Visit.
Also announced today, Kiln Theatre, with support from the Heritage Lottery Fund (HLF), is launching A Friendly Society - a programme aimed to open up the theatre, its history and the local history of Brent to both its existing audiences and the wider community. Made possible by money raised by National Lottery players, A Friendly Society, will explore the history of care in the borough since the building originally opened in 1929. It was then known as the Foresters Friendly Society, an organisation that aimed to help people in need as they 'walked through the forests of life,' through the Second World War, the Windrush immigration and the start of the NHS.
The two year National Lottery funded programme will offer a range of opportunities for participants of all ages and backgrounds to take part in, including engagement workshops, exhibitions, volunteer opportunities in archival research and oral history gathering. Based on this research the programme will culminate in a community play at the theatre in summer 2019.
Jonathan Levy, Chair of the Board said today, "It's testament to Indhu and her extraordinary team that we have such a strong and brilliant line-up for our reopening season at Kiln Theatre - a wealth of talent brought together here in Kilburn. An incredible level of work has taken place behind the scenes to deliver this year of new work, and in addition, a brand new theatre which will provide a superior audience experience."
Sir Nicholas Serota, Chairman, Arts Council England said, "The Tricycle Theatre in Kilburn re-opens as Kiln Theatre following a major capital project to improve the experience for audiences. This is crucial for an organisation that works hard to welcome theatre makers and audiences from local communities as well as from around the world. The improved theatre space will allow for many stories to be told in a bold, high quality programme that will celebrate the different and shared experiences of diverse communities, wherever they find themselves. Kiln Theatre will answer the urgent need to communicate stories that challenge and inspire theatre making of the highest quality."
Cllr Muhammed Butt, Leader of Brent Council commented, "As a borough proud of its culture, we in Brent are incredibly lucky to have a resource as impressive as Kiln Theatre. As well as bold and innovative film and theatre, they also do some very valuable outreach work, giving our children and young people access to a world of expression and creativity that they might otherwise never know."
Kiln Theatre, a registered charity, relaunches with an increased focus on philanthropic support. Donations from supporters enable the company to achieve its mission: to make theatre for all. For full details, please see www.KilnTheatre.com/give
Harry Mackrill rejoins the company in the new role of Associate Director; and Alexandra Towers is appointed as Producer.
Harry Mackrill was Resident Director at the Tricycle Theatre 2013 - 2015. As Associate Director: Angels in America (National Theatre), Handbagged (West End/national tour/Washington DC). As Director, Boy with Beer (The King's Head), Things Will Never Be The Same Again (Tricycle Theatre) and Look Back in Anger (New Wimbledon Studio). As Assistant Director, Wig Out!, The Motherfucker with the Hat (National Theatre), Red Velvet (Kenneth Branagh Theatre Company), The Slaves of Solitude (Hampstead Theatre), and The House that will not Stand, The Colby Sisters, Red Velvet, Handbagged (Tricycle Theatre). He has also directed and taught at Mountview, LAMDA and Roehampton University.
Alexandra Towers is currently Producer at Tamasha Theatre Company where she is responsible for the successful planning and delivery of a diverse and innovative programme of work including the production of national tours and various unique projects with UK and international partners. Prior to joining Tamasha, she was Administration Officer at the Lyric Hammersmith and has worked in various casting or production roles for organisations including Paines Plough, York Theatre Royal and Pippa Ailion Casting. She completed an MA in Arts Policy and Management at Birkbeck, University of London and holds an MA in Theatre Dramaturgy from the University of Kent.
Kiln Theatre recently appointed Joe Public to lead on their marketing - the company have worked across the rebrand and launch of the opening season. Koto have overseen the rebrand, and Feast Creative have led on all aspects of the design.
Holy Sh!t, White Teeth and Approaching Empty are on sale from today.
Rest of the 2019 season will go on sale in September 2018.