EDINBURGH 2017 - BWW Review: SOMEONE DIES AT THE END, theSpace @ Surgeons Hall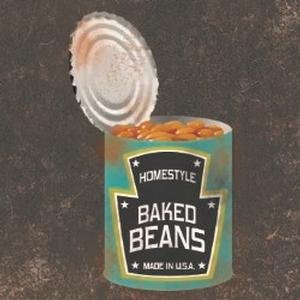 American theatre company Squeaky Wheelz Productions have brought a new play to Edinburgh set after a nuclear apocalypse has wiped out the United States. The topic is certainly relevant considering current political rhetoric, though the play does not dwell on events leading up to the cataclysm, focusing instead on a small group of survivors.
Three cautious young people sharing carefully rationed food in an underground shelter are joined first by a young couple with a baby on the way, then by a pair of siblings. Characters' stories develop and conflict occurs within this 45-minute drama by Freddie Fulton and Matthew Consalvo.
The script has some nice moments, for example a comic scene centred around two lovestruck survivors, who are set up on a fancy dinner date complete with French-accented waiters and the haute cuisine of cold beans. These scenes are more original than some of the rather predictable sources of tension that play out.
The play is at its best when it focuses on the small moments, often relating to objects that the survivors imbue with meaning, reflecting on their lives before the apocalypse. The performances are competent, but there are perhaps rather too many characters to be properly developed within the running time.
The play has a tendency to introduce a lot of ideas, but often does not follow through, connect or resolve the threads it creates. The ending is cluttered and confusing, and could use some more thought on what is to be gained by an ambiguous conclusion.
Overall, Someone Dies at the End has enjoyable moments, but needs more clarity in the script if it is to achieve its potential.
Someone Dies at the End runs at The Space @ Surgeons Hall until August 19 at 4.05pm.
Related Articles
Amy Hanson is an Edinburgh-based director and drama teacher. Her theatrical interests range from anything that shouts about politics to the cheesiest of musical theatre. (read more...)