BWW Review: TWELFTH NIGHT, Young Vic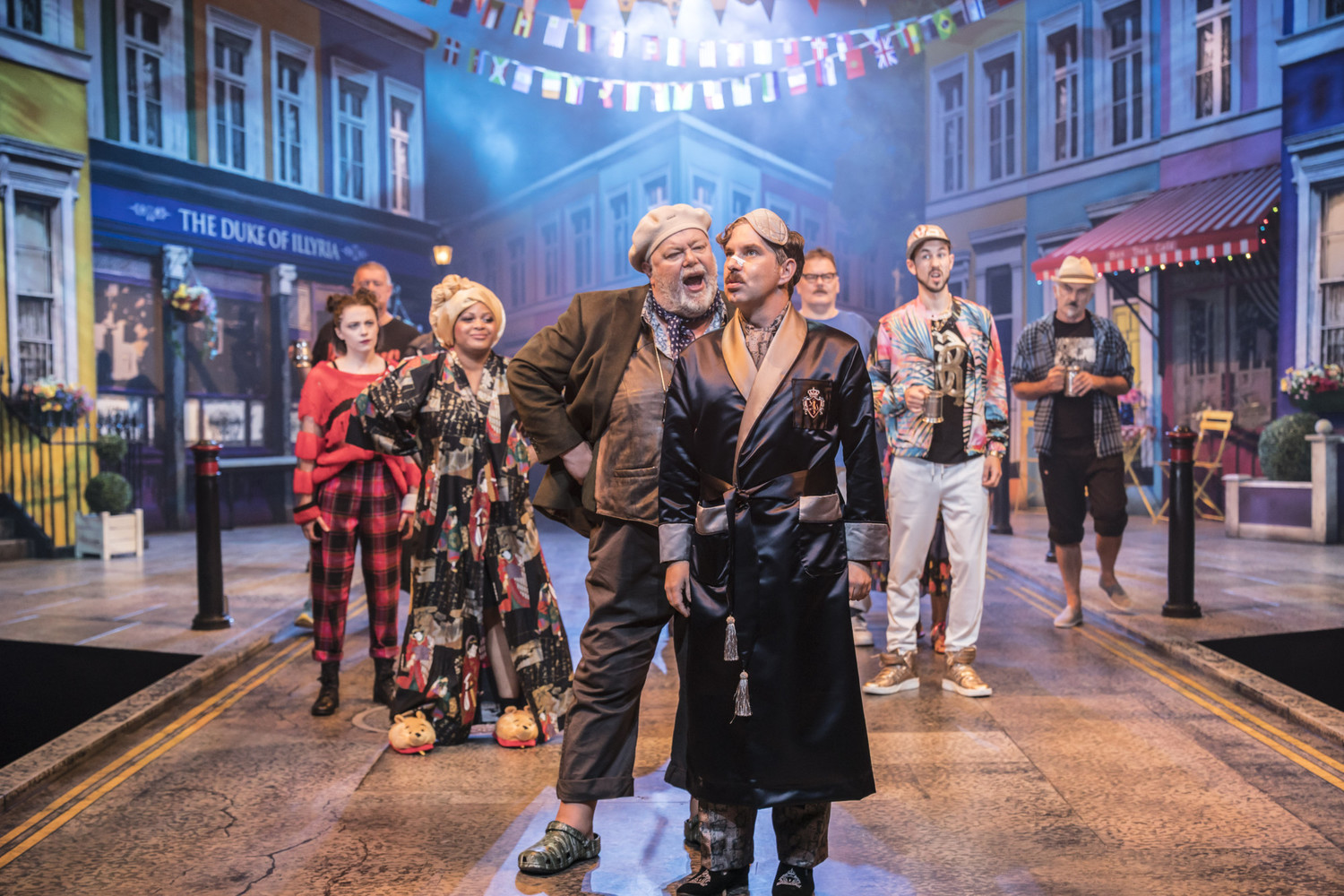 The Notting Hill Carnival comes to Illyria, bathing its mournful sadness in music and colour; this concept couldn't be more apt, given the tragedies the West London community has gone through in recent times, though coming out as resilient as ever.
In 2016, Kwame Kwei-Armah and Shaina Taub reimagined Shakespeare's popular comedy as a shortened musical version, forming part of The Public Theater's Public Works Programme (it also had another run this summer, during Shakespeare in the Park) - and it now opens Kwei-Armah's tenure as Artistic Director of the Young Vic.
Twelfth Night itself is a time of celebration, with the Lord of Misrule governing over music, parties and dressing up; this is a perfect way to kick things off. It embodies a celebration of the Young Vic's achievements up to now, as well as making a statement about its future direction.
The source material looks at love, gender and convention (all big topics today), and this production also seamlessly incorporates immigration, inclusivity and a sense of community - enhanced by the Young Vic's own "Community Chorus", which brings 30 people from the local area to the stage to create the populace of Illyria.
Whilst a lot of Shakespeare's own words have been cut to make this 90-minute musical spectacle, the story remains as constant as the northern star (to quote another of the Bard's works). Viola and Sebastian are separated in a shipwreck, each thinking the other has drowned. Finding herself on Illyria, Viola dresses as her brother to gain a position in Orsino's household, and to see what it's like in a man's shoes.
She inadvertently creates a love triangle, quickly falling for her master, despite his continued wooing of Olivia - who takes a fancy to Viola as her male alter ego, Cesario. All the while, Olivia's household has joined together to take revenge on her officious steward, Malvolio.
This may not be one for Shakespeare traditionalists, but I don't think it could do much more to engage Shakespeare newbies, skeptics, and even haters. It shows off the timeless brilliance of the story, gentling acknowledging any questionable points (such as why Viola falls for Orsino in the first place), and stays true to the overwhelmingly comic play.
Shaina Taub's original compositions deconstruct and decipher the occasionally hard to understand Shakespearean language, delivering the meaning and emotions of the scene in catchy, melodic packages. Yes, it's a shame to lose some of the play's wonderful verse, but that doesn't stop this from being a great show.
Robert Jones's set design immediately welcomes you into Illyria, the multicoloured houses practically bursting out at you. The thrust staging helps to make the audience feel part of events, as does the regular entrances and exits of the cast through the auditorium - though watch out if you're on the front row, as you could end up seeing a bit more of Malvolio or Sir Andrew than you expected! Lizzy Gee's choreography is an absolute delight, with a particular highlight being Malvolio's solo number, where they really pull out all the stops.
The show is packed full of sparkling performances. Martyn Ellis and Silas Wyatt-Barke team up well as the drunken Sir Toby Belch and Sir Andrew 'money doesn't buy taste' Aguecheek - comedy gold is guaranteed when this pair are onstage.
Initially very strait-laced as Olivia, this quickly unravels as her infatuation with Cesario takes hold, and Natalie Dew is terrific value in this part - as is Melissa Allan as the ever-present Feste, all-seeing and all-singing. Gerard Carey makes the role of Malvolio his own, unafraid to play up the character's vanity and ensuring he is a figure to poke fun at.
As Viola, Gabrielle Brooks is a true star. Her vocal talents are second to none, and she manages to capture the character's emotional turmoil as well as her spirit and sense of fun; not only can she have the audience chuckling with the slightest change of facial expression, but she also tugs at your heartstrings as Viola's chances of love seem ever more forlorn.
With the nights starting to draw in and the temperatures dropping, this production brings a blast of summer sun into your life, radiating positivity and joy - Kwame Kwei-Armah has set the bar really high for the Young Vic's new era. This is theatre at its best and most inspiring.
Twelfth Night is at the Young Vic until 17 November
Picture credit: Johan Persson
Related Articles View More UK / West End

Stories

Shows