BWW Review: TRUE WEST, Vaudeville Theatre

When Sam Shepard's play True West made its New York debut back in 1980, it was something of a flop. Since then, however, it has been recognised as an insightful piece of theatre, with the likes of John Malkovich, Gary Sinise, Philip Seymour Hoffman and John C Reilly taking on the roles of Lee and Austin at one point or another in their careers.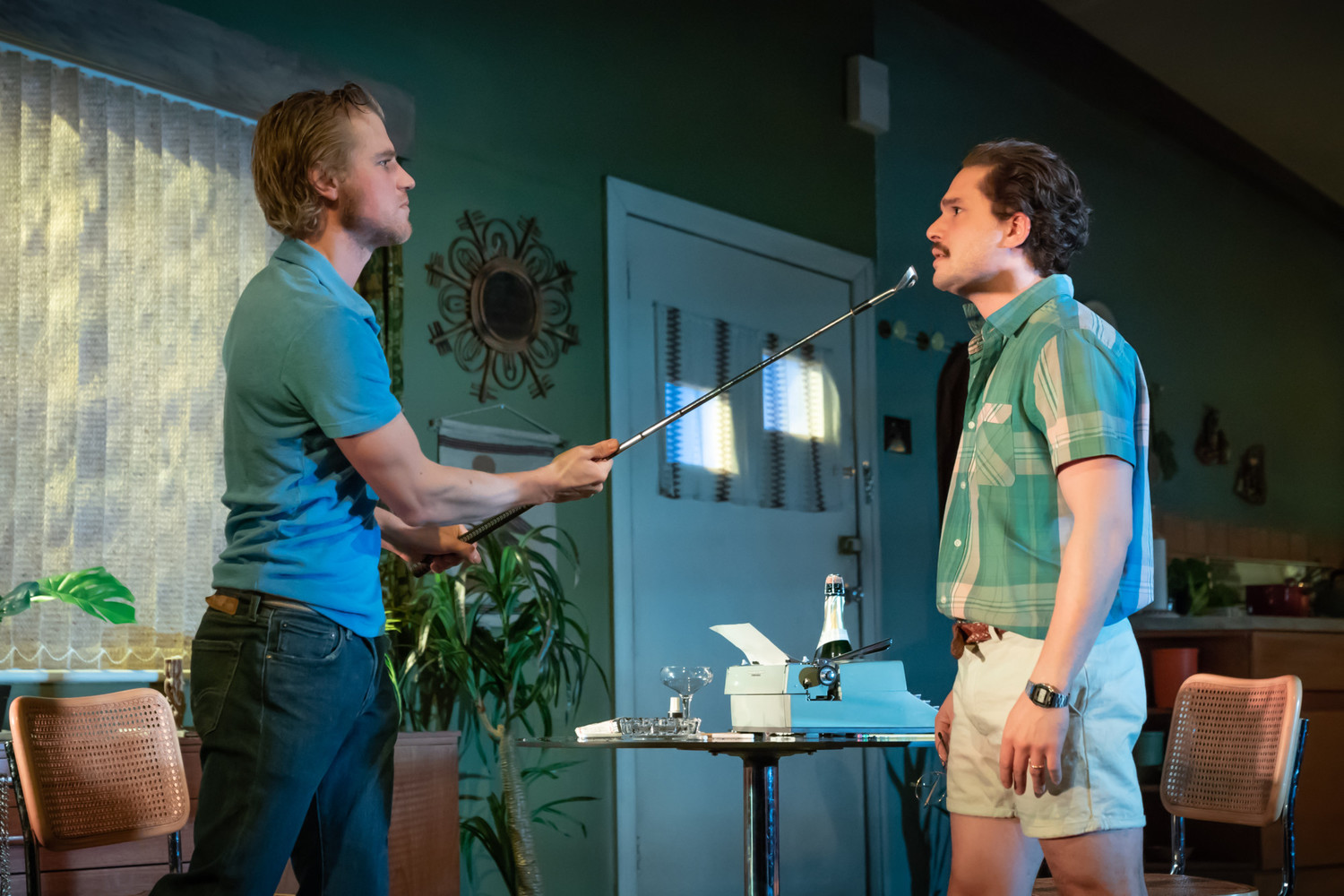 It's taken until now for the play to have its West End premiere; Matthew Dunster's production at the Vaudeville Theatre is as much a way to celebrate Shepard's career (who died last year) as it is to make a point about our ongoing need to label people as certain things.
Austin is a successful screenwriter, who is just about to start work on an exciting new project when his volatile older brother Lee turns up out of the blue. Not only does he distract Austin from his work, but he threatens to completely pull the rug from under him, gatecrashing an important meeting about his project's next steps and tempting the producer to gamble one brother's story for another. Equilibrium thoroughly disrupted, the sibling rivalry becomes a fight for their very survival.
This production runs at around two hours with an interval; it could definitely run straight through, to keep the intensity and sense of timelessness going, though the break has been positioned well enough to make it work in two parts.
The music (composed by Johnny Flynn and Joe Zeitlin) plays a big part in keeping this more primal feeling going, as the tribal drums pound out between scenes - as well as being a call from the wild, at times it sounds almost like a ticking clock, as we count down to a clash between the brothers.
Previous productions of True West have been in studio theatres, but it feels very much at home in a larger West End space. Jon Bausor's clever set design works wonders in this respect, as the forced perspective creates the illusion of more space; it invites you in and also distorts reality just enough to fit with a text that isn't completely naturalistic in itself. Joshua Carr's lighting design, in contrast, helps to generate some more intimate moments and really sets the atmosphere of each scene.
It is largely a two-hander, with most of the nine scenes taking places between the chalk and cheese siblings. When you look at the play in its most basic terms, it's a clash between two brothers, but if you scratch beneath the surface there's more than a hint of Lee and Austin being the same person - Johnny Flynn and Kit Harington's performances both suggest this, as character traits switch between the two actors, and some cunning direction from Dunster also influences your perception of the pair.
Though Austin is, at least initially, quite a straight-up personality, Harington displays an excellent sense of comic timing and provides some surprisingly funny moments - he ensures that Austin is cool, collected and focused, until the distraction of Lee becomes too strong to resist.
Johnny Flynn is remarkable. He has an astonishing ability to go from making innocuous jibes to inflicting terrifying rage on his brother; Flynn, too, has an innate knack for comedy that punctures some of the darker moments of the play. Flynn and Harington have an incredibly dynamic partnership, full of physicality and energy, and playing off one another's actions.
This Jekyll and Hyde-esque tale is an interesting one to rediscover now, when the image that we project of our personality seems to be more important than ever - and it's vital to remember that there might be a lot more going on beneath the surface. Though you will leave the theatre with a craving for a nice piece of toast, True West is one to put on your 'not to be missed' list this winter.
True West is at the Vaudeville Theatre until 23 February, 2019
Picture credit: Marc Brenner