BWW Review: STAR WARS: A NEW HOPE IN CONCERT, Royal Albert Hall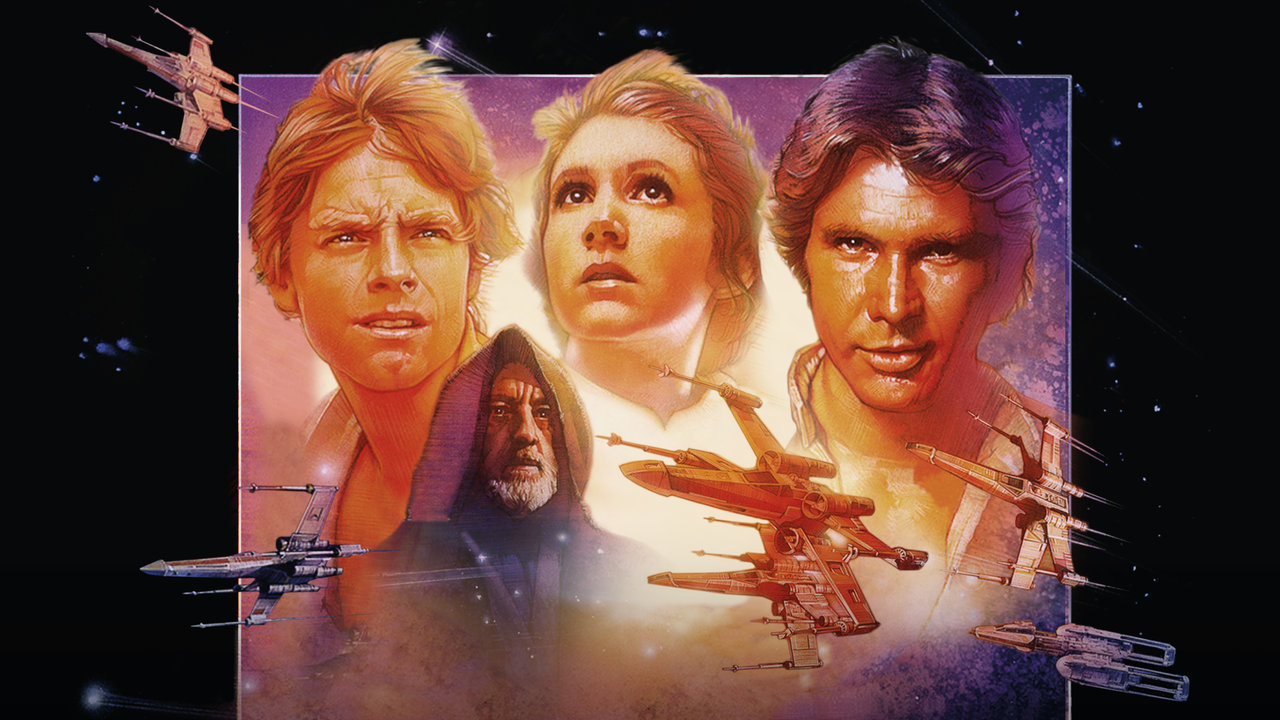 A long time ago in a galaxy far, far away... Star Wars celebrated its 40th anniversary last year, and the first instalment in the multi-trilogy film series has now made its way to the Royal Albert Hall as part of its ongoing 'film in concert' series. It also follows hot on the heels of a concert in the same venue dedicated to the work of composer John Williams, bringing the London Symphony Orchestra back (under the conductorship of Ludwig Wicki) to perform this iconic music once again.
Film screenings such as this provide a great opportunity to see classic films on the big screen; for some this is a chance to revisit their younger days, for others this is the first time they'd be able to see a much-loved film on a big screen. As such, you end up picking out details you've never seen before, despite having watched it multiple times. After all, these films were made to be watched on a large scale - and where better to do this than a venue like the Royal Albert Hall?
There exist some pieces of music that give you goosebumps whenever you hear them - the "Star Wars theme" is one of them. It's hard to describe the thrill you get from hearing this performed live, particularly by such a world class group of musicians. There are several truly iconic movements within this film's score, such as "Princess Leia's Theme" and "The Last Battle", and at times it's hard to know whether to watch the film or the orchestra!
When you watch a film in the usual manner, you sometimes don't realise quite how much music there is in the background - it's a good sign of the score being intrinsic to the action rather than being overly intrusive. At the same time, it's almost a surprise to glance down at the orchestra to find that they've stopped playing and are desperately peering up to try and watch the film as well.
By showing it in this way, the energy from the live performance enhances the action even more than a regular cinema screening; even though you know exactly what happens, and that there are several films to come after this one, you can't help but find yourself on the edge of your seat as the Rebellion pilots are picked off one by one. The comedy, too, feels more overt in this setting, as you laugh along at C-3PO and R2-D2's exploits, as well as Han's attempts at heroics and pretending to be an Imperial guard.
With legendary pieces such as "Yoda's Theme", "The Imperial March" and "Luke and Leia" featuring in the subsequent instalments, we can only hope that The Empire Strikes Back and The Return of the Jedi will also be performed in concert in the near future. The adoration from the fans is as powerful as ever, with a round of applause reserved for John Williams as his name appeared on the credits, and with the franchise still going strong, this is the perfect way to get up to speed - or take a trip down memory lane.
Star Wars: A New Hope in Concert is at the Royal Albert Hall until 18 November
Picture credit: LucasFilms Ltd
Related Articles View More UK / West End

Stories

Shows