BWW Review: RASHEEDA SPEAKING, Trafalgar Studios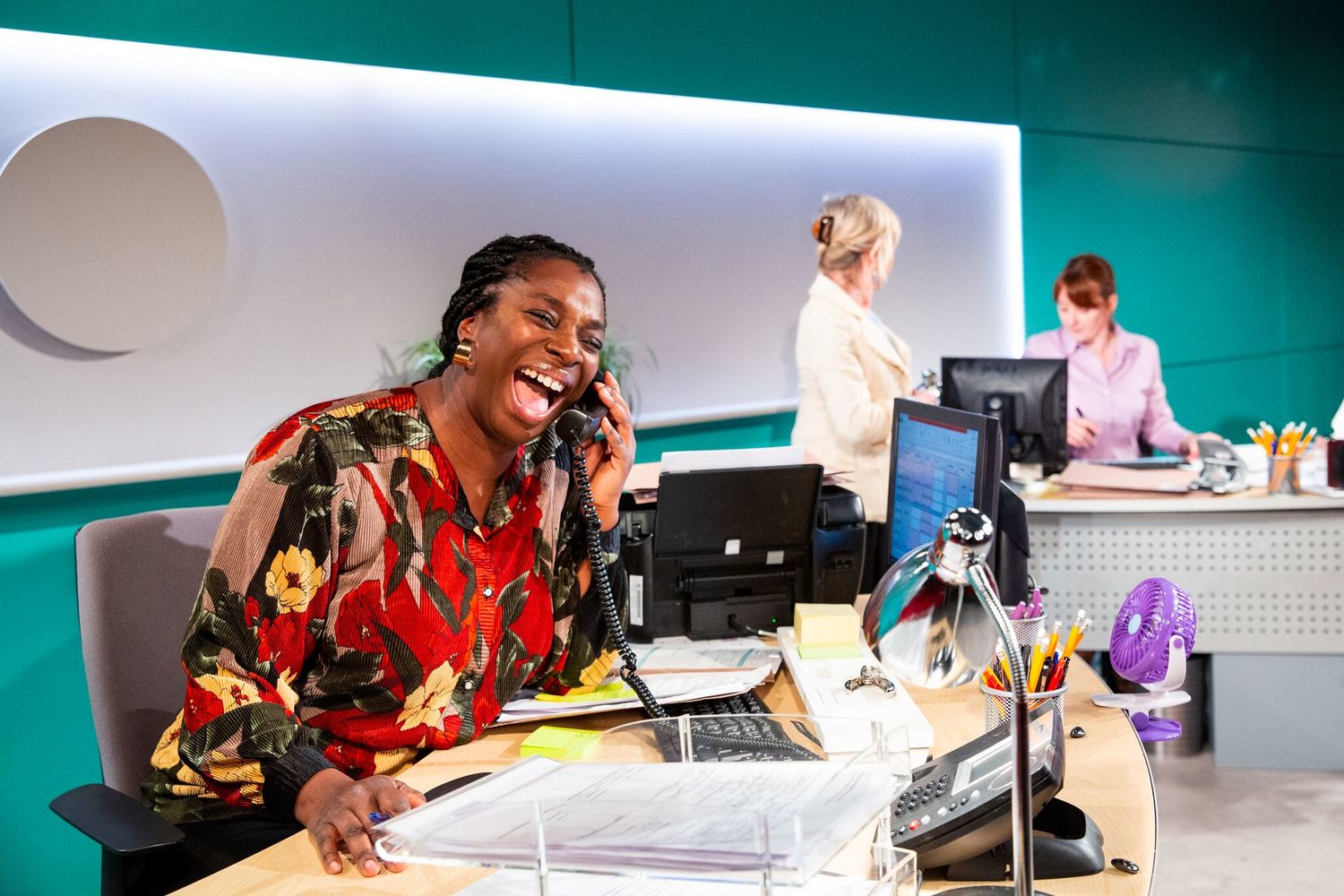 When Rasheeda Speaking first premiered in the US, it was met with critical divide on all ends. It's the second play I've seen this week that's theatrically dissected race, culture and class. What makes this piece different is that it throws office politics into the mix, placing focus on racism in a more isolated setting.
It's a brave piece of writing that holds nothing back. Joel Drake Johnson's play sees a workplace interaction that is far from healthy. We meet a black woman, Jaclyn (Tanya Moodie), who works alongside a white woman, Ileen (Elizabeth Berrington). And both of them work for a white man, David (Bo Poraj).
Change is on the horizon and there's a general consensus that Jaclyn doesn't fit in. Putting her under the microscope, David observes her every move, so that he can then launch a case for her dismissal to HR. It's blindingly obvious that David's racism is the driving force behind this action, but no one can ever discover that.
It's Ileen's job to spy on her former friend, and everything from then on quickly turns sour. The vibe in the room is one of total suspicion. It's manipulative, sneaky and, sadly, feels very believable - we all know someone in our own workplace like each of these characters.
Both Berrington and Moodie bounce off one another well and their interactions allow Johnson's humorous dialogue to be enjoyed. We can relate to these people. Individually, their own performances are rooted in depth, with many varying undertones.
Jonathan O'Boyle's production is intense for all the right reasons, but subtle in its execution of the different themes. It's entertaining, enthralling and definitely awakening. However, for all its merit, occasionally the play feels too preachy - and like a message is trying too hard to be imposed upon us.
Rasheeda Speaking at Trafalgar Studios 2 until 12 May
Photo credit: Mitzi de Margary
Related Articles View More UK / West End

Stories

Shows