BWW Review: ORIGINAL DEATH RABBIT, Jermyn Street Theatre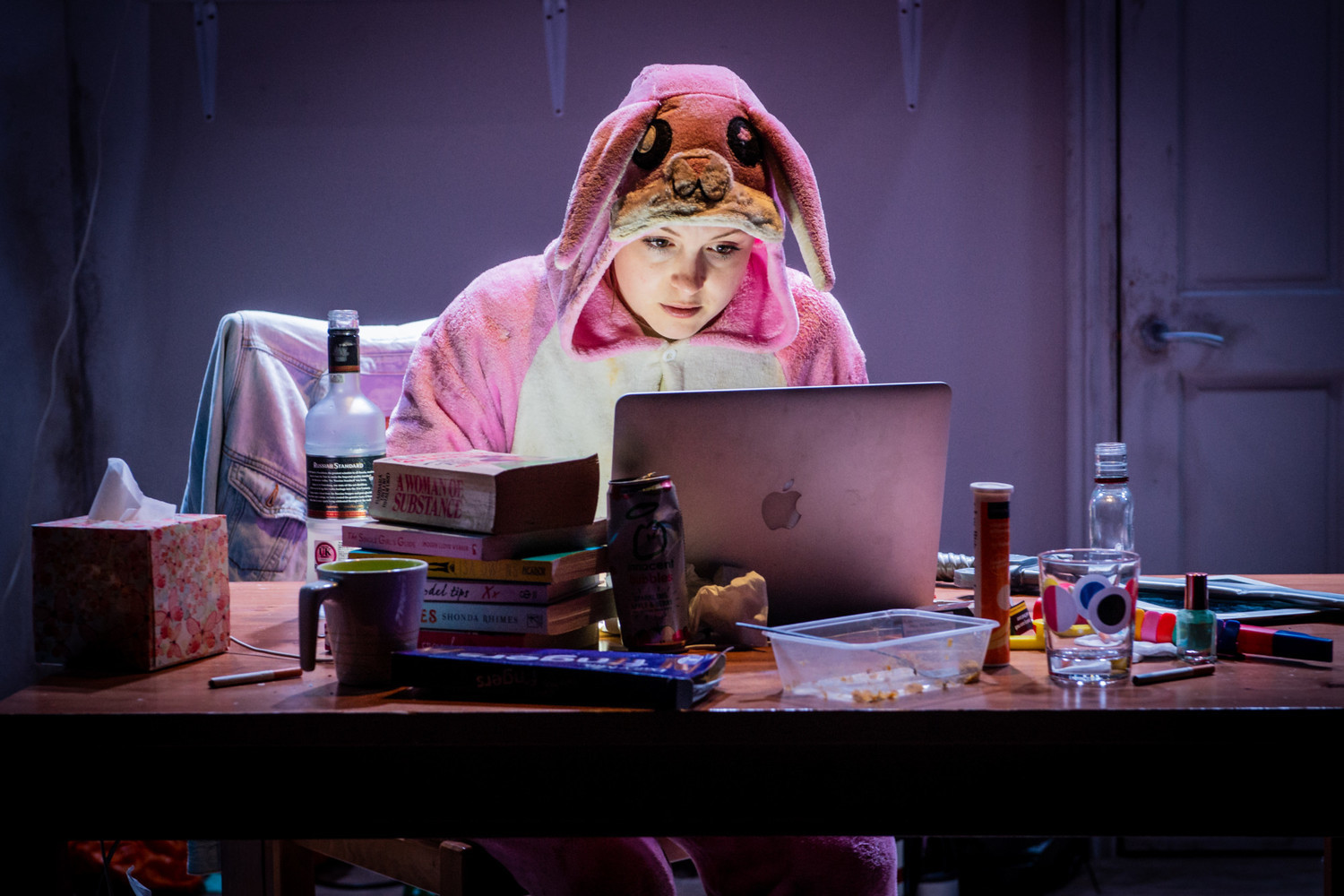 Jermyn Street Theatre opens 2019 with a bang, dressing the mental health discourse in a pink fluffy bunny suit. Original Death Rabbit is Rose Heiney's new play detailing the downfall and eventual becoming of an unnamed 31-year-old who found sudden fame as a meme (played by BAFTA winner Kimberley Nixon). On the eve of her 32nd birthday, she turns on her laptop wearing her "bunny" and starts telling her internet audience how she got there.
A family history of schizophrenic tendencies and societal expectations linger below the surface of the play until Heiney addresses them, the characteristic millennial humour turning dark and nearly eating the character whole. "Mental health is a really difficult issue" echos throughout the piece some times with mockery, others trivially hiding colossal fear.
Nixon gives a visceral performance. She hops on a ride with her audience, effectively delivering the tonal peaks and valleys of the play; the self-deprecating banter and social critique are emblazoned with the character's privilege and hopelessness, which at times can tip into highlighting the not-so-veiled self-pity of her social class.
Set in a messy studio flat strikingly curated by designer Louie Whitemore, the 90-minute monologue covers her impassioned upheaval thoroughly starting with a brief history of memes. The prominence of internet culture in modern society is shown by Heiney through the effects it has on normal people, detailing how a life spent online can feel as truthful as one lived in the real world.
The playwright justly reflects on the significance of seeking help and finding support. Through a series of events that make her character fall in a spiral of hatred and obsession that turn her into the perpetrator of online abuse, she starts a conversation on family and the patterns of genetic mental disorders.
It's an impressive start of the year for the Studio Theatre, which is celebrating their 25th anniversary in Piccadilly Circus. Original Death Rabbit, with its morally aware content and superb acting, is a solid kick off for Tom Littler's Portrait Season.
Original Death Rabbit runs at Jermyn Street Theatre until 9 February.
Photo Credit: Robert Workman