Review: LONG DAY'S JOURNEY INTO NIGHT, Wyndham's Theatre

Though a long journey indeed, Richard Eyre's is a vital revival, giving vigour to Eugene O'Neill's mighty, semi-autobiographical work and making all the more poignant this tormented but fast-talking family's gradual dwindling into a despairing silence.
First seen at the Bristol Old Vic in 2016, Eyre's production is full of conversational overlaps, as father James Tyrone, the failed actor, tries to stamp his authority on dissolute sons Edmund, the consumptive, and Jamie, the alcoholic. Yet all are alert to the particular run-on chatter that signals the terrible return of mother Mary's morphine addiction.
Balancing this energetic naturalism is the gorgeous, stylistic framing of Rob Howell's design, Peter Mumford's lighting and John Leonard's soundscape. The Connecticut summer home - never a real 'home' - indeed has a desolate, fragile feel to it, while the translucent walls act as both mirrors for characters who are almost painfully self-aware, and as disintegrating barriers to the world outside.
As night falls, it becomes a heartbreaking reflection of the darkness within. The insistent foghorn parallels those truths that must be reckoned with, and the spectral blue evokes Edmund's morbid vision of being at the bottom of the sea, while also setting the stage for a climactic haunting.
Jeremy Irons is fascinating casting for the usually more physically robust James, but makes excellent sense of a man who fancies himself a crack Shakespearean (his mannered verse delivery is fantastic) and the patrician head of the household.
Though at best only making glancing reference to an American accent, he's wryly funny with exasperated lines like "I'm not giving a ball" - when one of his sons dares turn on an electric light - but signals too the traumatic childhood that fuels James's miserliness.
Eyre emphasises those key familial ties: how the past exerts its grasp, and how we continue to influence one another. There's both warm and damaging closeness here - from James and Mary's physical affection or their knowledge of one another's habits, to the ways in which the family members blame one another for various defects.
The tragedy is that they can understand, but not forgive. Again and again Mary excuses James's behaviour - "It's not your fault" - yet his meanness may well be the root cause of her addiction. The family's social isolation, again partly due to James's choices, also contributes to the sons' unhealthy choices.
There's the obvious bad influences, like each urging the other to have just one more glass of whiskey, and subtler effects. The more that James harangues Jamie, the more he sinks into indolence - quite literally, as Rory Keenan (who has an excellent grasp of articulate physicality) lolls into the sofa as a gesture of defiance.
Keenan, too, shows how the generally affectionate big brother Jamie is bewildered by his darker impulses - confessed in a drunken moment - while the Nietzsche-reading, wannabe poet Edmund wallows in them.
Matthew Beard brings a childlike plaintiveness to Edmund - the child "born scared", believes Mary, because she had him after losing another son, Eugene; we understand, too, how literature became such a refuge for the dreamy Edmund. In wonderful contrast is the down-to-earth Irish maid Cathleen, in a great turn by Jessica Regan.
But the towering performance comes from Leslie Manville. Currently Oscar nominated for Phantom Thread, she should be similarly lauded for this performance - impeccably paced with almost musical precision, but so human as to be utterly devastating. Her "Sometimes I feel so lonely" strikes the heart.
Inch by inch, we see Mary losing her grasp on sobriety: the wounded defensiveness in the face of familial suspicion, the twitching urge to get upstairs and top up her dosage, the starry-eyed remembrances of her devout Catholic girlhood that hint at a loss of faith - not just religious, but in herself. Both the doctor and James use the word "willpower", but we can see all too clearly that this bright, caring woman is in the grip of a terrible force.
Eyre, too, creates a memorable portrait of those affected by a loved one's addiction. "This time" is the hopeful, increasingly hollow phrase used again and again. Their pain is all the greater for stemming from real familial tenderness - palpable intimacy fuelling O'Neill's great epic.
Long Day's Journey Into Night at Wyndham's Theatre until 7 April
Photo credit: Hugo Glendinning
| | |
| --- | --- |
| Vote Now for the 2022 BroadwayWorld UK / West End Awards | |
| voting ends in | |
Related Stories
Marianka Swain was UK Editor-in-chief of BroadwayWorld. A London-based theatre critic and arts journalist, she also contributes to other outlets such as the Telegraph, The i Paper, Ham & H... (read more about this author)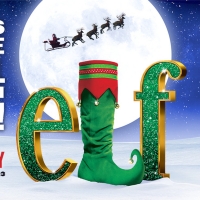 Book Tickets Now For Christmas Treat ELF THE MUSICAL

April 29, 2022

Santa's favourite musical is back in town! ELF – the smash-hit Christmas musical based on the beloved film – returns to London for a strictly limited 8-week season at the Dominion Theatre in London's West End from 14 November to 7 January. Book your tickets here!
---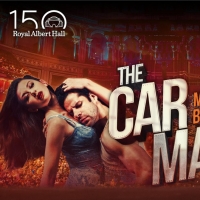 Exclusive Presale: Book Tickets Now For THE CAR MAN

April 28, 2022

Fasten your seat belts – The Car Man is back! To celebrate the Royal Albert Hall's 150th anniversary, Matthew Bourne and his acclaimed dance company New Adventures bring their multi-award-winning production of The Car Man to the Hall for the very first time.
---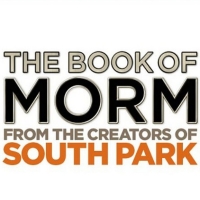 No Booking Fee On THE BOOK OF MORMON Tickets

April 27, 2022

The Book of Mormon comes from South Park creators Trey Parker and Matt Stone, and Avenue Q co-creator Robert Lopez. It's currently playing at London's Prince of Wales Theatre in the West End - and you can book tickets now with no booking fee!
---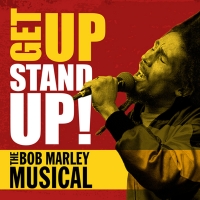 Show of the Week: Book £20 Tickets For GET UP, STAND UP! THE BOB MARLEY MUSICAL

April 25, 2022

Get yourself where the action is and experience the remarkable story of Jamaica's rebel superstar. The irresistible new production, Get Up, Stand Up! The Bob Marley Musical, has come to life at the Lyric Theatre, London and the message is out. Book exclusively priced tickets now!
---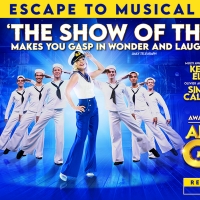 Save 55% On Tickets To ANYTHING GOES

April 22, 2022

The sold-out musical sensation Anything Goes returns to the Barbican by popular demand. The 'musical equivalent of sipping one glass of champagne after another' returns for a limited 7 week season.
---