BWW Review: INSIDE BITCH, Royal Court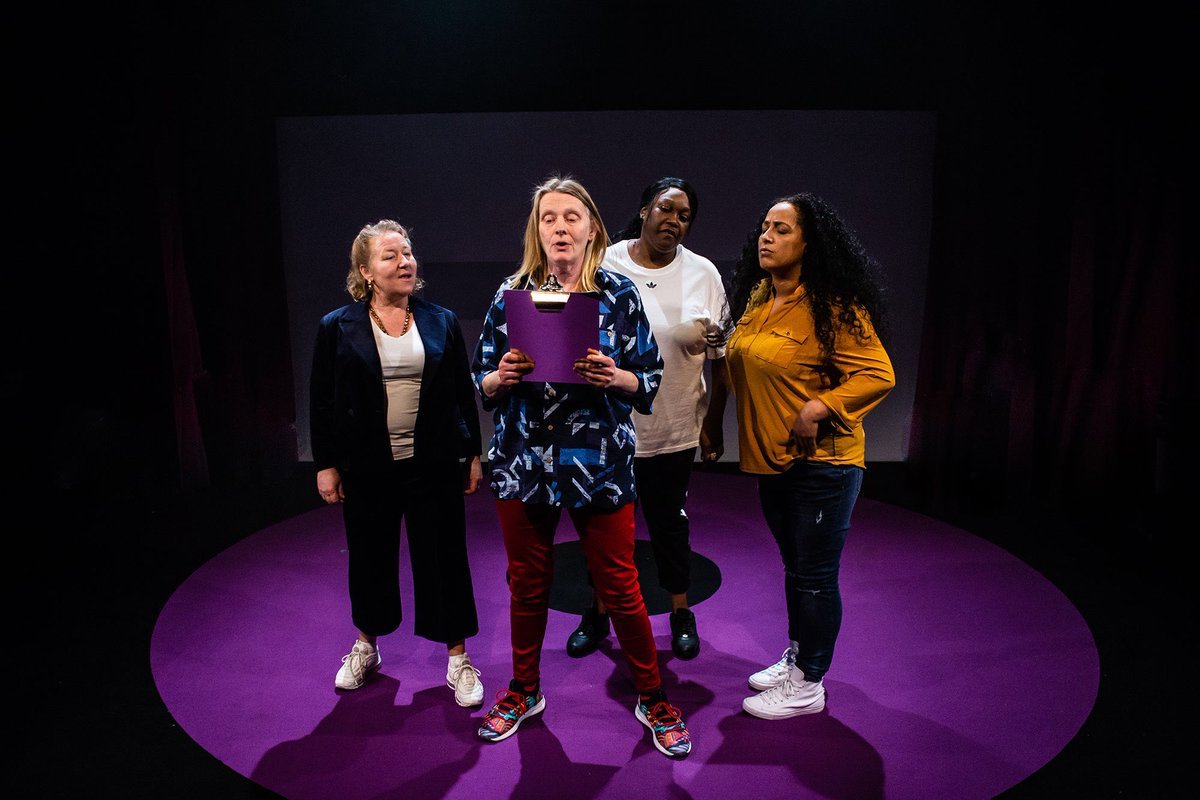 Four women, along with the assistance of their stage manager Chrystal, attempt to create a proposal for a new female-led prison drama - one that this time actually details the truth of the judicial system. How will they ensure that they've got their facts right? Well, they've all been inside themselves and will be using their own personal experiences to tell the story.
Conceived and co-created by Stacey Gregg, Deborah Pearson and women from theatre company Clean Break, Inside Bitch is a devised ensemble piece that challenges the misrepresentation of females in prison, explaining that things aren't all they're made out to be on TV.
Lucy Edkins, Jennifer Joseph, TeriAnn Oudjar and Jade Small share a delicious chemistry with one another, oozing enthusiasm and charisma. One of my favourite parts of the whole piece is the joy they are having on stage. They have natural stage presence and it makes you get on board right from the get go.
However, it isn't all laughs throughout; for the four women share personal anecdotes about their lives, which are at times difficult to hear. They speak with brutal openness about their experiences with addiction and aggression, but also discuss how their prosecution affected their families and wider circles.
Authentically put together and told with such refreshing warmth and honesty, it is a show that everyone must see - as it packs a powerful gut punch, whilst making you laugh and actively think throughout.
Inside Bitch at Royal Court until 23 March
Photo credit: Ali Wrigh